R&P: Name a song that starts with the same letter as...?
Well howdy R&P,
So name a song (or more than one if you'd like) that starts with the same first letter of the person's username above you. First answer uses my username, feel free to answer with an edit if you need.
BQ: Favorite album that starts with that same letter?
BQ2: What did you have for breakfast this morning?
BQ3: Hope this can cheer you up
https://www.youtube.com/watch?v=IYnsfV5N2n8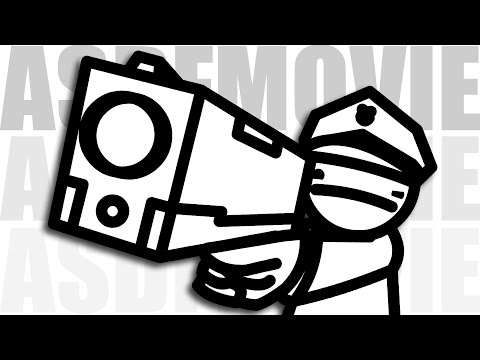 Update:
(((B.J.))) Good to see you. How are you?
Update 2:
*Ehh, not to great. Glad to see you're doing ok though :)
Five Magics- Megadeth

BQ: Fragile-Yes

BQ2:Cereal

BQ3: It did, a kid I knew at school died 2 days ago.

Edit:D

Dreams, Thoughts, Wonders- Versus The Ocean

Dreams- We Came As Romans

Don't Say Goodbye- Blessthefall

Don't Bury Me... I'm still Not Dead- The River Boat Gamblers

Delete Repeat- Confide

Desperate Times- Killswitch Engage

Delusions Of Grandeur- From Autumn To Ashes

BQ- edit

BQ2- Absolutely nothing... I had an extremely hard test this morning and I was too stressed to eat!

BQ3- I'll listen to it;)

Chop Chop - The Academy Is...

Carousel - Blink 182

Choose Your Fate - Escape The Fate

Come Home - Eyes Set To Kill

Calm Before The Storm - Fall Out Boy

Camaro - Kings of Leon

Crawling - Linkin Park

Call It Reckless - Scarlett O'Hara

BQ: Chuck - Sum 41, Cheshire Cat - Blink 182

BQ2: I failed to have breakfast this morning.

BQ3: Lolol.

D:

Dear Insanity-Asking alexandria

BQ: Dying Is Your Latest Fashion- Escape The Fate

BQ2: Some apple strudle thing...

BQ3: (:

How do you think about the answers? You can sign in to vote the answer.

*Points to шlтcнcяåfт* Wilder Wein - Rammstein

http://www.youtube.com/watch?v=mS3ENsD1IJY

BQ: At this moment I can't think of any, but I will edit later if I come up with one

BQ2: Cinnamon Toast Crunch XD So yummy! <3

BQ3: I don't need cheering up x3x

<3

EDIT @Decrepidactyl - I'm so sorry about my username making this hard for you XDD I didn't even think about how tough it must be to find something with the letter "z" >_>

EDIT!

The Machine by In The Midst Of Lions

Make It Precious by Make Me Famous

Make It Sick by Attila

Masses Of A Dying Breed by Miss May I

BA: Monument by Miss May I

BA2: I didnt have time to eat breakfast

BA3: it wouldn't load on my phone:/ I guess I'll continue to be depressed

Jump by Van Halen.

Just Push Play by Aerosmith.

Cheese Sandwich.

Thanx for the fun.

Jeremy - Pearl Jam

bq: Jailbreak by Thin Lizzy

"Oscillate Wildly" by the Smiths.

BQ: The Dillinger Escape Plan- Option Paralysis

BQ2: One of those Christmas tree snack cakes. I'm a huge fan.

BQ3: From now on, I'm going to say hello to parking meters

Aerosmith-Hangman Jury

BQ: Aerosmith-Honkin' on Bobo

BQ2: Meatballs

BQ3: too lazy to click the link

Arctic Monkeys - "Brianstorm"

http://www.youtube.com/watch?v=1GmvSIUp5Zk

BA: Subway to Sally - "Bastard"

BA 2: French toast

BA 3: :)

EDIT: Hey B.J

French toast!!!!!!! :D
Still have questions? Get your answers by asking now.