Anyone else having problems...?
With Y!A? I have found over 300 emails from my Y!A contacts. Most everything I open states "so and so has a question"... and the questions is this: ?
That's it. Half of them are already resolved questions. Is there some clean up or maintenance going on w/Yahoo? This is not fun. Any suggestions to make this stop? What a pain. Dedicate a song about frustration. Thanks all. Some days I cannot help but say:
What the Hell is Going On - Elvin Bishop
http://www.youtube.com/watch?v=5083s_9N85g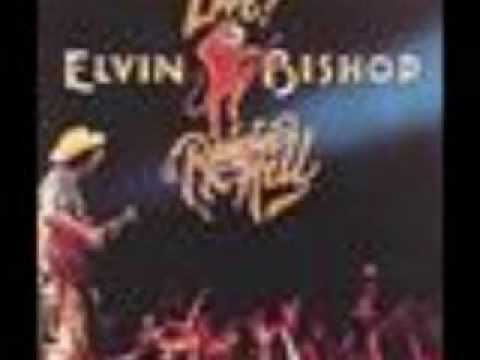 Update:
(((Mark))) hello sweetie! So very nice to see you dad. Yeah...this is a real pain but I'll deal w/it. Great song (as always).
*Bad Company: You don't know me (and I don't complain) yet you insult me. Real nice...
Rock Metal...thanks for letting me know it's not just me. Great AC/DC tune!
(((Kelly))) ah, my voice of reason. Thanks for your input and not letting me think I was the only one suffering w/this crap. Glad you like my song. Love yours as well doll.
Carver: My thanks girl. Yeah, cleaning up those email was a chore but I got thru it :)
(((Cheetah))) another voice of reason. Good point in that I should shut those features off. Great Kinks tune also!
(((Lep))) ah, Lep. Yeah, w/this glitch I will probably have to turn those off. My thanks sir.
Update 2:
(((Trixie))) my thanks doll. Your wit & humor made my morning. LOVE the link!
Update 3:
*Special Ed...you, like Bad Company? Can please just go away....
Update 4:
(((Dave))) hello my honey! I certainly do understand your frustration. A real pain, right? Here's my biggest (((H-U-G))) for you. Hope it helps my friend and thanks for answering this. Love seeing you ;)
Update 5:
**EDIT: Bad Company. I'm sorry. After re-reading your question, I see what you were saying. I read it a different way (definately need coffee in the am). My sincerest apology to YOU. Cool?
Update 6:
(((BINER))) So glad no trouble for you hon. And you doses of hugs, kisses & love? ALWAYS WELCOME!! LOL on the "stash"...we'll keep looking XD <3 my sweetheart!
(((Harvey))) Hey now newlywed! Yeah, that feature has got to be laid to rest. Nice song hon.
(((Lady Rose...))) Yes. There are quite a few new Q's as well as duplicated and resolved q's poppin up in my inbox. Your song choice says it all...nice one!
(((Jimmy))) hi hon. I did turn that feature off. Let's see how well it "works". LOL Great song too!
Update 7:
(((Beatle))) hello my darlin! Had a good weekend (not NY team wise) and LOVE the Elvis! You f*n rock sweetstuff ;)
Update 8:
(((Birdy))) thanks doll. Appreciate the answer and...Elvis!
Update 9:
(((Bodacious))) hello hon! Yeah, I turned it off but still get some emails. Not as many though. Diggin the George choice :)
(((Mrs H))) Exactly! But you had over 400? UGH! Love the Who tune.
I saw some people complaining about it over the weekend. I opted not to get emailed when my contacts ask questions because I'm here so much.

Aggravation - The Kinks

http://www.youtube.com/watch?v=Gjuu0tQnyWU

&feature=results_video&playnext=1&list=PL688B929841086804

Really? I don't have that problem. But I think the real question is when aren't you having trouble with Y!A.

Freedom - Rage Agaisnt the Machine

http://www.youtube.com/watch?v=Xk2uObQDKtw

"Anger is a gift"

Did I insult you? I'm sorry I didn't mean to It was more or less directed at Y!A as a site. Sorry if if offended you.

...Infidel, lol jk we're cool ;)

I turned that option off. Seems to have saved me quite a headache.

Ball Of Confusion - The Temptations

http://www.youtube.com/watch?v=JWtIvoub6XU

Hello Stella :)

I've been having them too over the past few days, but not quite that many!

The pain is that there are a few new Qs mixed in with all the "?" messages.

'Communication Breakdown' ~ Led Zeppelin

http://www.youtube.com/watch?v=bZNkLyQSZVg

&fmt=18

How do you think about the answers? You can sign in to vote the answer.

Mornin' Stella!

I know many users have had the same problem in the last few days, it's happened before. As for myself, I don't have that feature enabled, so no problems here.

For Yahoo..Twisted Sister - "We're Not Going to Take It"

http://www.youtube.com/watch?v=4xmckWVPRaI

Yes, the other day I had 457 "new" e-mails. Most

of them were old, solved questions. It also took a half

hour for me to get the mailbox to delete them. For

some reason it reminded me of Helpless Dancer

http://www.youtube.com/watch?v=w2W1-69yraU

Morning doll, no such problem's on my end. Just wanted to say hi and pass along a HUG!!

http://www.youtube.com/watch?v=Reit-KlyyUk

&feature=related

http://www.youtube.com/watch?v=kK62tfoCmuQ

P.S. Still haven't found that stash on the beach.

LOL Me too, I've got about 350 emails that have already been closed out...maybe the Big Yahoo Cleanup is happening before they sell off the site...Good song you chose, here's mine:

Queensryche "Anybody Listening?"

http://www.youtube.com/watch?v=e9IczkS9SOE

(((Stella))))

Hello SB!

Hope you had a fantastic weekend.

What a mess that must be but I have that e-mail option turned off so no problems here.

That problem is just too much:

http://www.youtube.com/watch?v=FqgyZMOkr48

YA! has been known to be cruel to us lowly users:

http://www.youtube.com/watch?v=g6D206o0Hws

&feature=related

Maybe you should just return them:

http://www.youtube.com/watch?v=PU5xxh5UX4U

&feature=related

Hi Stella :)

Fortunately, i'm not having that problem...Yet! Sounds like a right pain...

Frustration - Soft Cell

http://www.youtube.com/watch?v=9UAwRT9Lqzw
Still have questions? Get your answers by asking now.