9/11 Attacks on World Trade Center Video?
Is the following video real. I've always heard that no one has ever had video of the first plane hitting the WTC.
http://www.youtube.com/watch?v=IE82r4ycQs4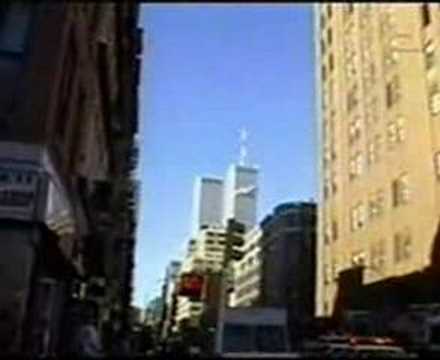 &feature=related
Thanks.
I mean, it looks pretty legit, but anyone can do a video like that, I have never heard of anyone capturing video footage of the first plane, no one knew what was happening until the second plane hit.

im not sure. but real footage has been made into a movie featured on the History Channel called "102 minutes that changedAmerica" I am recording it, it's good from what i have heard

Thank you for riding CIA airlines

How do you think about the answers? You can sign in to vote the answer.

That must have been pretty. . . intense and possibly traumatic.
Still have questions? Get your answers by asking now.