What political philosophy does Bill Gates have?
Update:
Guess I must school you all. Neoliberalism has nothing to do with progressive liberalism. It is a phrased coined because it refers to the idea of free markets which are "liberal" in their lack of controls.
Neoliberal:
a modern politico-economic theory favouring free trade, privatization, minimal government intervention in business, reduced public expenditure on social services, etc
Gates is an extreme corporatist. He has exploited workers in many countries. And here in the US he is leading the fight to privatize education in order to spread his neoliberal philosophy.
Update 2:
He also had to be taken to court because of ruthless business practices and has tried to hide information gathering devices on the operating systems he sells.
Update 4:
@Disher5 That's a beautiful Tibetan Mastiff!
Update 5:
@Di, I'm shocked a right winger like you is actually for public education? Are you trying to say we should support teachers? Privatizing schools is a bad idea. Charter schools are wrong for segregating races and picking and choosing their students. I think we should look at how the progressive Northern European schools are run.
Update 6:
@Di, I'm still shocked you used the phrase "obscenely rich"
Update 7:
Perhaps Bill Gates is for population control because he knows his companies technology will make humans unnecessary?
http://www.youtube.com/watch?v=qXJNH1nJLDY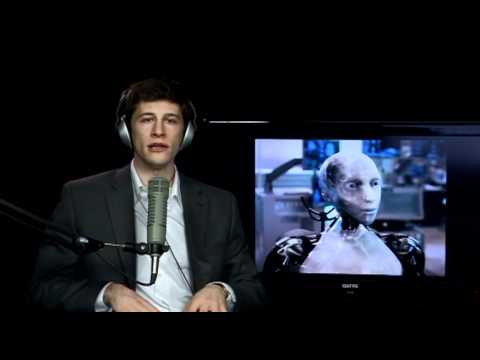 He holds pretty liberal social views, but I don't know about economics. He keeps his politics to himself.

Login to reply the answers

An extremely successful and rich man who left college before graduating, he and his wife - together with Warren Buffet give a lot of many to causes to help people. As both a capitalist and a humanitarian he is across the spectrum but, the following taken from the attached link offers more questions than answers: "There are three major philanthropic foundations involved in the school reform game; The Broad Foundation (pronounced like "road"), The Walton Foundation (of Wal-Mart fame), and the Gates Foundation (as in Bill and Melinda), the latter of which has become larger than the other two combined after a gift of $30 billion from Warren Buffet. These three foundations, all "venture philanthropists" have insinuated themselves into the policy-making machinery of our government at every level; from the schools all the way to our federal government. They do this through the careful application of personnel placement, leverage, and nearly $4 billion a year."

"The Gates Foundation, most known for their championing of charter school interventions, has actually been in the "school turnaround" game for several years. They initially attempted a "small schools challenge" in which large metropolitan schools were broken up into smaller schools through multi-million dollars grants; the rationale being that smaller class-sizes get better results. However, there was never any research that this particular approach would be effective and, in fact, it was not. Teachers quit, students dropped out, graduation rates plummeted, and the schools were a failure. In 2008, the Gates' invited 100 prominent people in education to their home to discuss their new plan; performance-based teacher pay, data collection, national standards and tests, and school "turnaround" interventions for low-performing schools (which includes firing principals and staff, closing schools, and charter schools). This was essentially the foundations attempt to apply a venture capitalist business model to our schools. The latest blow to public schools was in Obama's "Race to the Top" (RTTT) in 2010; a competetive federal grant program in which states competed for federal dollars by adopting these Draconian turnaround interventions state-wide. Some states rewrote laws, implemented hasty school policies, and created major disruptions in their state education systems. The Gates Foundation attempted to further meddle in public policy by looking through the various state's applications and offering $250,000 grants to those states whose proposals they liked the best, causing a huge blow-back from other states calling the Foundation unfair and manipulative. Regardless, almost every one of the Gates Foundation's hand-picked states received RTTT money."

So it would appear that the obscenely rich who make massive donations and create foundations also influence political policy - particularly during the Obama administration.

Login to reply the answers

I only remember his famous quote or business philosophy of "Creative Capitalism". There's was a quote said that he even didn't want to visit the white-house in Washington. In view of his generosity in charity, he is more Liberal than a Republican.

Login to reply the answers

He's a social liberal, fiscally i think he's pretty moderate, but leans left.

Warren buffett on the other hand is pretty damn liberal in both regards, even if he's probably the most successful free market capitalist ever.

Login to reply the answers

How do you think about the answers? You can sign in to vote the answer.

He's cool.

"In terms of allocation of time resources, religion is not very efficient. There is a lot more I could be doing on Sunday morning." - Bill Gates

Login to reply the answers

..... Gates donates to both parties and refrains from painting a political target on his back by keeping his politics to himself.

Login to reply the answers

neoliberal eh?

well go look about the Bill Gates solution to reduce the Human Pollution

here I save your time to do your own homework about bill gates

Bill Gates Calls for Population Reduction to Save the Earth

Login to reply the answers

I would say that he is fiscally conservative, socially liberal.

Login to reply the answers

He's a globalist eugenicist.

Login to reply the answers

He is more independnt. But if his money was to say, Republican.

Login to reply the answers
Still have questions? Get your answers by asking now.