Wouldn't it be better to default than to go into severe debt so we can buy illegal alien votes?
The Democrats need the debt ceiling raised so they can buy illegal alien votes. Obama said it best in his La Raza speech. By raising the debt ceiling we are aiding and abetting our own demise. I would rather default and cut Obama's blank check.
http://www.youtube.com/watch?v=hqve7zzX4HQ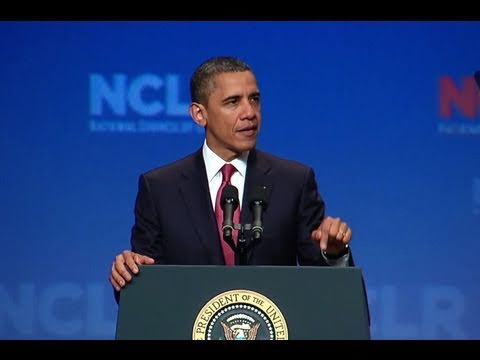 It doesn't matter if we default or not. Japan's credit rating went down to double AA and not much really happened as the stock market already prepared for it.

The Banksters threaten: The top executives of the country's largest banks sent a letter Thursday to policymakers warning them of "severe" consequences if the debt ceiling is not raised:

"A default on our nation's obligations, or a downgrade of America's credit rating, would be a tremendous blow to business and investor confidence — raising interest rates for everyone who borrows, undermining the value of the dollar, and roiling stock and bond markets — and, therefore, dramatically worsening our nation's already difficult economic circumstances" …

It was signed by Citi Group's Vikram Bandit, Dimon, Brian Moynihan of Bank of America; Lloyd Blankfein of Goldman Sachs; James P. Gorman of Morgan Stanley; State Street Corp. Chairman and CEO Joseph Hooley; US Bancorp chairman, president and CEO Richard Davis; Wells Fargo & Co. chairman and CEO John Stumpf; BNY Mellon chairman and CEO Robert Kelly; Financial Services Forum President Robert Nichols, and other financial industry leaders, including Thomas J. Wilson, the chairman and CEO of Allstate Insurance Co., Jim Weddle, a managing partner with Edward Jones, Steven Kandarian, the president and CEO of MetLife Inc.; and John R. Strangfield, the chairman and CEO of Prudential Financial Inc. …

WWWWoooooohhhh I'm so scared. So what they gonna do.

Economists also say a downgrade could wreak havoc on the investment portfolios of banking companies, which often include Treasury and municipal bonds. That threat starts with interest rate risk, particularly for banks that have reached for longer-term maturities in hopes of bigger yields.

Oh, economist's really scare me, especially Keynesian ones that have a love affair with Fiat Money

Michael Feroli, a top economist at J.P. Morgan Chase, says, "Whether I look domestic or foreign, I don't see huge implications" of a downgrade.

* * * * *

At AllianceBernstein, senior portfolio manager Ivan Rudolph-Shabinsky has looked at the history of sovereign ratings downgrades—and their impact on bond markets—going back to 1990. He found that when sovereign ratings were lowered by one notch from triple-A—as many in the market now think is likely for the U.S.—bond yields "barely changed."

So, my favorite Economic Blogger of the Austrian School I have yet to see wrong says this: I'm on the don't worry side of the argument. A some days of uncertainty, market drops, rates go up 20 to 50 bps, media hysteria, bargain hunting, market surges, Treasurys stabilize, rates moderate after some weeks as money chases Treasurys again.

Whether or not we default, we'll still get downgraded because there is no "there" there to the cuts.

Illegal aliens do not have the right to vote, so that is why Obummer wants more illegals in America to raise the chance of his re election.

Electronic voting has been proven that it can be tampered with altering the actual results.

Why do you think Obummer is in office in the first place?

If Obama defaults on the Deficit, then Americas Credit rating will drop to Zero world wide. To default on the deficit means not to make the repayments to the lenders. The American deficit is the biggest in the world, and taking this course could make America bankrut within 3/4 years simply because they will be a bad credit risk.

What an ignorant thing to post. Illegal aliens cant vote. This is why America is where it is toady. People are just not looking in the right places for this countries problems and solutions.

How do you think about the answers? You can sign in to vote the answer.

Don't worry Reps will still try to buy votes with the help of the Koch Brothers

I'm with you on that, but I don't think the world will survive it. it's all part of the plan and WE don't have a say.

If we default on our debt, we won't have many more future elections...

Illegal aliens don't vote retard.
Still have questions? Get your answers by asking now.