英文達人來 幫我翻譯 20點 [急]
我有個朋友是美國人
因為他對台灣很有興趣,也很想學中文,
然後我在youtube找到了這個美國人
點下去看就會明白我的意思
http://www.youtube.com/watch?v=X2ZT-Z9t1Xg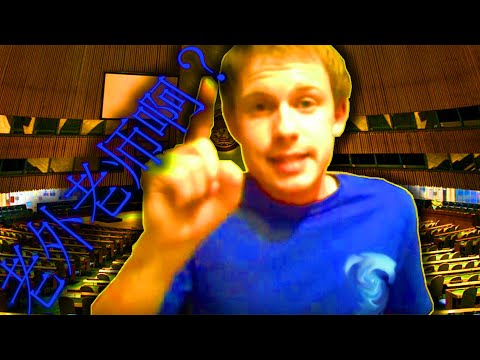 &feature=player_embedded
我覺得內容對他很有幫助, !!
因為我一直找看它有沒有英文字幕 結果好像沒有
而且我英文很爛...我本來想用翻譯一句一句的翻
可是翻一翻得有些很怪 可以說根本就是不正確 =口=
所以想請各位英文大師們來幫幫我
不管他學中文能不能學起來,我還是想幫助他!
請大家看在他那麼喜歡台灣的分上 幫幫我吧 !
20點喔! :)
感恩 :)
Update:
哇! 今天問就有人回答 好高興!
謝謝夜月 一定花了你很多時間!
謝囉~ 20點送你啦 :))
Hello

Welcome to back!

Since I started to learn Chinese,

many people ask me the same question everyday-

"How do you learn Chinese?"

As the Beginning, I shared them my experience in patiently way that

they should listen carefully in Chinese tape conversation,mastering the

grammar in Chinese and make the "small card" to enhance your Chinese

vocabulary.

However, after I told those ways ,

I found the people, who asked me the question,

are lazy and impatient Americans.

They don't want to waste their time to follow my way,they are just waiting

"a miracle"!

They just expected me to say

"put a Chinese text book under the pillow, and pray to God ,

when you get up,you can speak Chinese fluently"

Do not laugh.

Some people asked me

"Really? Which Chinese text book you put under the pillow?

If I put the Bible under, the effect would be much better?"

My father forced me to learn Spanish,

He said "To learn any language is very easy,just watch TV and listen their

conversation carefully "

On one day, I had a lot of confidence in learning Spanish.

Turned on the TV and switch to Spanish channel.

Listened carefully for 30 minutes then turn off the TV.

Could you guess the result?

-I didn't learn anything.

I believe most people are like my father's way

-Considering that is too easy.

Now those people who want to learn English, listen carefully.

Learning language is a tough mission.

-Must try to learn hardly

These are my suggestion for you!

first-

Looking for the tapes or CDs which are suitable for your level.

those must be newer! if your tape have been 50 years , just throw it and buy new one!

second

You should have a formal,mother tongue English teacher,

or friends who can practice with you!

third

Learning the Vocabulary which are useful for yourself.

Do not follow your teacher's way-

recite all the dictionary. that way is not useful.

finally

This factor is the most difficult to achieve and most important.

Do not give up.

remember- there is no shortcut in learning language.

NO PAIN, NO GAIN!

GOOD LUCK!

(Translator-Taiwan Night)

Source(s): 不才的才疏學淺 見笑了!
Still have questions? Get your answers by asking now.