What is executive order 11110 and what does it have to do with silver?
http://www.youtube.com/watch?v=hWWO-FZKscY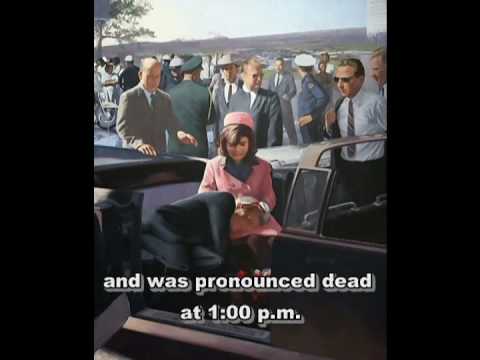 &feature=related
One thing the Kennedys definitely understood was banking. Joe Kennedy was a bank President at the age of 26.

That Exec Order 11110 would have forced the Federal Reserve to have a balanced yearly budget, and basically outlawed their issuing the United States currency to be paid back at interest.

So all in all, it would have put the Fed out of business.

Login to reply the answers

EO 11110 simply passed the President's authority to issue silver certificates to the Secretary of the Treasury.

It did not create any new silver certificates, nor did it in any way limit the power or responsibility of the Federal Reserve.

In fact the purpose of EO 11110 was quite the opposite.

The Silver Purchase Act of 1934 already gave this ability to the Treasury Secretary. But as the price of silver grew, Congress and Kennedy decided to phase out silver certificates. So the Silver Purchase Act was repealed and the Fed was permitted to issue small currency notes to replace silver coins and silver certificates. But with the repeal of the Silver Purchase Act, now only the President could issue the silver certificates, so EO 11110 merely returned that authority to Treasury as it had been previously, but with the stated intention of phasing out silver certificates.

The conspiracy buffs who claim EO11110 in some way reduced the responsibility of the Fed, actually have the whole thing backwards.

Login to reply the answers

On June 4, 1963, a virtually unknown Presidential decree, Executive Order 11110, was signed with the authority to basically strip the Bank (Federal Reserve) of its power to loan money to the United States Federal Government at interest.

Login to reply the answers

It reissued the Silver Certificates. AND it gave the Treasury Department back the power of issuing currency, so, in fact, it did take the power away from the Banking Cartel and gave it back to the treasury department. Why on earth do we want a privately owned Bank of internationl Bankers to have control of our money? Oh, yeah, I forgot, so they can take 16 trillion to cover the a** of those banks that were too big to Fail..Yeah thats it.

Login to reply the answers

How do you think about the answers? You can sign in to vote the answer.

Login to reply the answers

I think that's the one that turns the clones against the Jedi.

Login to reply the answers

did not JFK sign it to end the federal reserve.

Login to reply the answers

omg....I am loaded with silver.....Stop scaring me.

Login to reply the answers

Source(s): obviously

Login to reply the answers
Still have questions? Get your answers by asking now.