Why is franchising a bad business model?
There are some people like Gary Vaynerchuk who say that getting into a franchise is a very bad idea. Who agrees?
Update:
Peter, here is a video Gary Vaynerchuk did in 2008 at Web 2.0
http://www.youtube.com/watch?v=EhqZ0RU95d4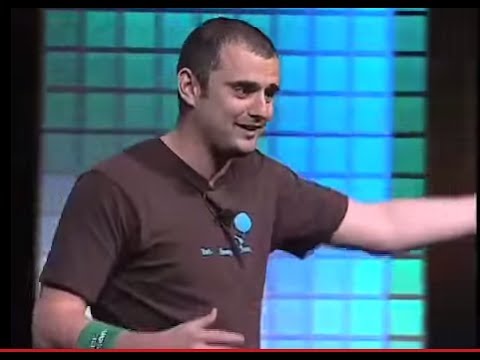 Franchise business models vary a great deal but the real issue is what's right for you.

For many people who don't have a lot of business or marketing experience a franchise is a great way to go. Obviously some franchises are better than others. Buying a franchise is no guarantee of success, but if you don't have a lot of business experience, your chances are much better with most franchises. In most cases, they've already established the brand and the model for you.

The downside of a franchise program is that you are paying a big premium for the rights. That premium doesn't translate to inventory or assets, it becomes commission for the person selling you the franchise. In many cases, a third of what you pay for the franchise goes to the pockets of the person selling you the franchise. If you put the same money into starting your own business it is usually much less expensive if you know what you are doing.

If you're thinking of buying a franchise, you should call around and talk to others who've bought the franchise and get their opinions.

For some franchises, all you're doing is spending a lot of money to buy yourself a job.

Login to reply the answers

Its not. The market assigns value. Short term its a voting machine and long term its a weighing machine. So, look at some old long term franchises - MacDonald's for example. Those franchises go for around 1 million dollars, so if they were not really worth anything, nobody would pay that year after year after year. (they might pay it once).

So, I'd like to have a reference url for gary vaynerchuk's articles to see what he is saying that contradicts my common sense analysis.

Source(s): basic economics

Login to reply the answers

No way. I own 4 krispy kreme donuts franchises and each are making over six figures. I'm in the process of purchasing a pizza hut franchise. You make money in your sleep.

Login to reply the answers

I wouldn't.

Franchises seem to be one of the best business model you can think of. The problem with general economy is other thing, perhaps you have to give some thought to what can be more useful, a restaurant, a place-to-eat-whatever, a service station, etc.

Login to reply the answers
Still have questions? Get your answers by asking now.