Fans of 70's Krautrock, what do you think of Thirsty Moon?
I've been a record collector for many years, and during the 70's I was turned onto the whole Krautrock scene; Popol Vuh, Eloy, Kollektiv, Epsilon, Embryo, Cornucopia, Can, Amon Duul II, Cosmic Jokers, etc etc...the list goes on and on.
Anyways, Thirsty Moon were always one of my favourite Krautrock bands, mixing elements of spacey fuzzed out psychedelia and prog, with jazz..in true Krautrock fashion. They released two excellent albums; "Thirsty Moon" (1972), and "You'll Never Come Back" (1973). There were several follow-up release LP's, but they fell short of what the band did early on. Approach these later releases with extreme caution...very disco-ish, Lol. As the 70's drew to an end, this was the case with many Krautrock bands unfortunately.
Recently I uploaded a couple videos to YouTube featuring music from their "You'll Never Come Back", and debut self titled LP's. My video contains imagery taken from various photos/scans of my personal vinyl LP jacket/cover, labels etc. The audio is also sourced from my vinyl...I've also included a band bio within the "Show More" section below the video players...
Thirsty Moon - I See You / Trash Man...
http://www.youtube.com/watch?v=wZ0hhJU2l0Q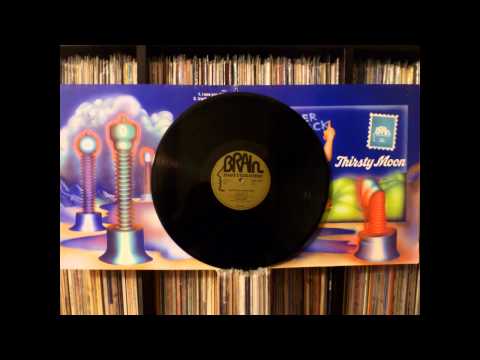 &feature=channel_video_title
Thirsty Moon - Rooms Behind Your Mind / Big City...
http://www.youtube.com/watch?v=ocFLaLS0a_0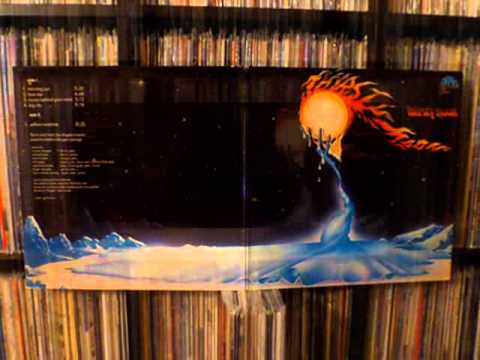 Update:
People who dislike 70 progressive rock, or Krautrock for that matter may have a difficult time wrapping their heads around this stuff.
Thoughts?
Update 2:
Here's a link to another similar question I asked not long ago...
Excellent stuff. Thanks for the links. By the way, I love that album artwork for that Thirsty Moon cover. (the one with the rainbow.)

I'm pretty sure I'm listening to trash man right now, that one is pretty sweet, love the touch on the electronic presence I feel floating in the background, hazy like some shoegaze. Pretty trippy too, that's what I like the most about it, it's like Guru Guru, but with a lot more use of electronic sounds, rather than crashing guitar work.

Room Behind Your Mind started off kinda boring to me, but when the singing and the tribal percussion kicked in I enjoyed it.

It's pretty hard to tell when a classic prog album is done with it's song, because the songs i general are usually constantly changing rhythms, so I should really just treat these as just one giant jam session. Big City was really nice, ad probably my favorite out of all you posted. Starting off suttle with a bunch of jamming drums, the vocals really remind me of the lead for the Gun Club (very irrelevant at the moment, I know, but it still does.) I loved the random noises that would just pop out, its very smooth and soft.

The songs were fantastic and i will have to check them out some more and thanks for sharing those
Still have questions? Get your answers by asking now.