What's the name of the guy in J Lo's video?
Can somebody tell me the name of the guy in Jennifer Lopez' I'm Into You music video?
Here's a link: http://www.youtube.com/watch?v=IgLcQmlN2Xg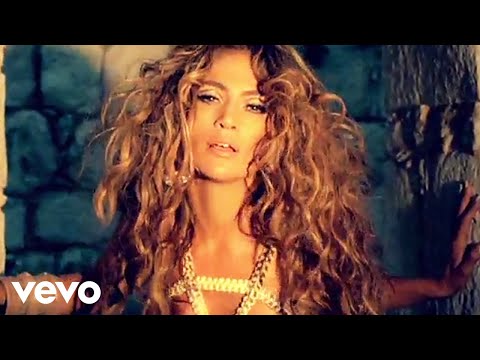 Thanks in advance
X
The person is William Levy. Levy was born in Cojimar, Cuba, and is the oldest of four siblings.[citation needed] He is of Jewish ancestry on his paternal grandfather's side. Levy migrated to Miami, Florida, when he was 14. He attended high school, after which he studied business administration on a baseball scholarship. He subsequently went to Los Angeles to study acting and continued his acting studies in Miami and Mexico City (CEA, Televisa). Levy worked as a model for the agency Next Models and was featured later in two reality shows broadcast by Telemundo: Isla de la Tentación and Protagonistas de Novela 2. In 2005 he performed at the Centro de Bellas Artes in San Juan Puerto Rico, starring in the play La Nena Tiene Tumbao. His first debut on the Spanish language channel Univision was in the Venevision International production of Olvidarte Jamas. He later appeared in Mi Vida Eres Tu and Acorralada. In 2008, he appeared in his first film Retazos de Vida directed by Viviana Cordero. He was invited by television producer Carla Estrada to star in Pasión, his breakthrough in Mexican soap operas. His performance was so well received that Televisa later cast him as the lead in Cuidado con el Angel with actress and ex-RBD singer Maite Perroni.[6] The show was first broadcast in Mexico in June 2008 and began airing in the United States in September 2008 on Univision. It averaged 45.7 million viewers per evening. Levy finished filming Sortilegio with actress Jacqueline Bracamontes on October 9, 2009. Sortilegio aired on Univision, and the finale drew 6.6 million viewers, beating ABC and CBS. In November 2009, the actor lent his voice to the animated movie Planet 51 in its Spanish version. The movie opened on November 27 in Mexico and won an award for best animated Spanish-language film of 2009 (Premios Goya). From November 2009 to February 2010, Levy toured several Mexican cities with the play Un Amante a la Medida, which later toured in the United States in June 2010 Levy is currently shooting the Mexican telenovela Triunfo del Amor, a remake of the Venezuelan classic Cristal, in which he once again shares credits with Maite Perroni. The telenovela aired on October, 25, 2010 in El Canal de las Estrellas. Pedro Torres, executive producer of Mujeres Asesinas, confirmed Levy's role in the third season of the popular Mexican series.Levy stars as Jennifer Lopez's love interest in her music video I'm Into You, from her album Love?. It aired on the NBC Today Show on May 2, 2011.

Login to reply the answers

William Levy :) yummy! ;) x

Login to reply the answers
Still have questions? Get your answers by asking now.