RHH:Favorite Comedian? + BQs?
my Favorite would have to be Eddie Murphy and Katt Williams...Eddie is so underrated these days,everyones just like,katt,kevin Hart,richard but forget Eddie did stand up.
BQ:A rapper you LOVE that's overhated on here?
BQ2:Brooklyn or Compton?
BQ3:Most disturbing rap song you ever heard?
http://www.youtube.com/watch?v=2JfMCBh1sJQ
http://www.youtube.com/watch?v=9fp67geuhJM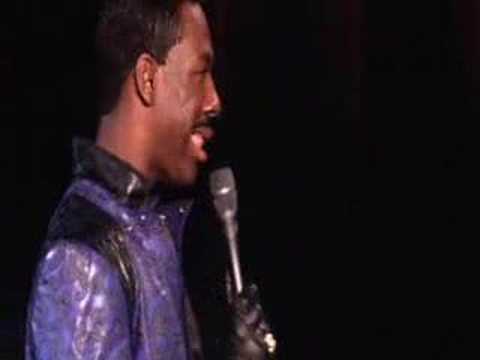 BQ4:Favorite jerk,cliche rap song? like,laffy taffy or hot in. herre or Dougie.
Russell Peters

BQ:Eazy E

BQ2:Compton

Dave Chappelle

BQ: Not love, but some Wiz I like, some Waka I like

BQ2: Brooklyn, and I'm from Cali

BQ3: Not disturbing lyric wise, but the music video is pretty weird

http://www.youtube.com/watch?v=78_loMbmKJ8

BQ4: I kinda like SLAB, by Lil B

one million. Nas - Illmatic 2. Wu-Tang - enter The Wu-Tang (36 Chambers) 3. Eric B. & Rakim - Paid In finished 4. Redman - Whut? Thee Album 5. Public Enemy - It Takes A usa Of hundreds of thousands to hold Us returned 6. NWA - at as quickly as Outta Compton 7. Outkast - Aquemini 8. Fugees - The score 9. Naughty by capacity of Nature - Naughty by capacity of Nature 10. LL Cool J - Mama reported Knock You Out 11. Dr. Dre - The continual 12. Tupac - Me against the international 13. infamous B.I.G. - waiting to Die 14. massive Pun - Capital Punishment 15. A Tribe referred to as Quest - hour of darkness Marauders sixteen. De la Soul - De la Soul Is ineffective 17. Del Tha Funkee Homosapien - I wish My Brother George became right here 18. The Pharcyde - strange journey II The Pharcyde 19. Ice dice - loss of life certificates 20. Beastie Boys - License To sick

Demetri Martin >>>

BQ2: Brooklyn >>>>>

Source(s): Wu-Tang is mainstream, bro.

How do you think about the answers? You can sign in to vote the answer.

Louis CK

BQ: eminem, although i hate on his new sh*t a lot too

BQ2: if you mean to rap, then NY rap >>>>>>> Cali rap

BQ3: probably kim from eminem

BQ4: lol no idea

I agree with Eddie Murphy I think.

BQ: None.

BQ2: Brooklyn

BQ3: Dance With The Devil- Immortal Technique

BQ4: Air Force Ones- Nelly

@Mr Slow Flo and BDK- Is that better for you? ****........

1. I don't like crap rappers so people don't hate them

2. That east coast west coast **** ended years ago. Let it go...

Your other questions are pointless

George Carlin mayne

bq: I dunno if she's hated but Nicki Minaj

bq2: Brooklyn

bq4: No hands by Wacka Flocka

will ferell.

bq: there's none that i "LOVE" but i do like gucci mane and jim jones

bq2: brooklyn

bq3: i guess kim

bq4: idk. no hands?

Source(s): @ wu disciple you don't like mainstream? so you don't like raekwon, ghostface or nas?
Still have questions? Get your answers by asking now.