Should Obama be tried for 'Criminal Fraud'?
For those following the newest chapter in Obama/Soetoro's efforts to convince Americans he is a natural born citizen and therefore, was legally elected, old Barry's latest move was a bad one, indeed.
The birth certificate he ordered up from the State of Hawaii and presented to the world is a forgery. What he's done constitutes a criminal act.
I hope you can take the time to listen to this 21 minute video of a recent interview.
http://www.youtube.com/watch?v=Tf_fTZ0_rjU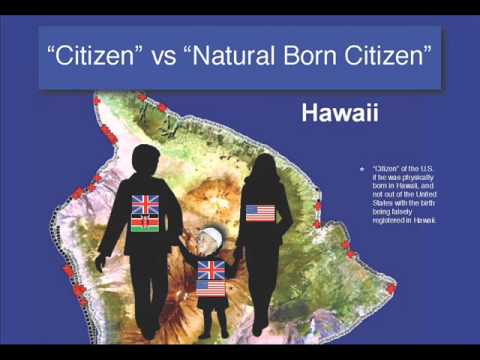 &feature=player_embedded
If you can't do it as you read this, I'd suggest you book mark it, make a note and listen to it tonight or over the coming weekend and then answer this question.
For those who believe this is just going to "go away", they are badly mistaken. Obama/Soetoro's minions and hired hacks are now hawking tee shirts with Obama/Soetoro's mug and Made in USA on the front and the fake birth certificate on the back.
They want you to consider his citizenship eligibility a joke, without further investigation.
That should make every American who loves and cherishes the republic sick to their very soul.
For all the sacrifices obtained from buckets of blood, personal hardship and sheer determination to give the United States of America a Constitution and Bill of Rights, the American people should simply laugh off shredding that document?
Really?
Now, what are the real Patriots going to do about this latest criminal activity on the part of the putative president and his co-conspirators?
All thoughts welcome.
Update:
Brother Will.
I care, because I care for truth and abhor fraud / deception and actually do fear for the future of this World.
As you are well aware, I subscribe to the idea that there are indeed groups of like minded individuals who seek nothing more than death / war / profit etc at the expense of the greater good / peace.
I only seek the truth.
He should be, but with the "Justice" Department which we have, he won't. The administration has successfully made questioning his birth certificate a huge joke to distract a substantial investigation into the matter. There is so much fodder, notwithstanding the birth issue, it would be impossible to concentrate on bringing this man to justice fairly, and still take care of the damage this group has wreaked with 18 months left to go.

Login to reply the answers

At this point you just need some help. That's what you should be seeking because you don't like the truth unless it agrees with you, and anyone of sense can tell you that the truth can be hard to digest.

Obama's birthplace has been so thoroughly investigated by so many people on all sides of the political spectrum that the only people still holding on to this idea he was born somewhere else are hopeless.

He is the president. He is a legal, natural born citizen and just because some dip on youtube says otherwise doesn't make it so. Neither does wishful thinking. He won't be prosecuted for anything related to his birth certificate because its accurate.

Login to reply the answers

Do you really think that all candidates are not thoroughly vetted by the CIA etc before they are even nominated? If you really think that you have little to no experience with the US administration. Trust me, they know a lot more about the citizenry than those citizens themselves are aware.

If there were any truth to the "Obama isn't a citizen" rumours, trust me, it would have come out waaaay before he was even nominated, let alone elected.

But the powers that be prefer to let the rumour mills run rather than have people focus on the real problems in the US and the way they have been shafted repeatedly over the past 30 years.

Login to reply the answers

Brother Gandhi, Why do you care?

If Obama is (as you say) a "tool of the international banking conspiracy," what difference does it make? If McCain (good Scottish name) had been elected, wouldn't you draw the same conclusion as to his collusion in the conspiracy?

Under the circumstances does it matter which "tool" is in office?

Login to reply the answers

How do you think about the answers? You can sign in to vote the answer.

You are a strange man, he was born in the U.S.A, he is a far better president than Bush - he managed to find Osama in 1 term and Bush couldn't in 2. Stupid people like you are detracting attention from key issues such as the economy which is in need of repair. This will mean raised taxes and cut public services and the U.S.A. should model its repair on Britain who had the balls to start cutting immediately. He showed you a certificate how else can he prove it !!!!

Login to reply the answers

When Nobama lied on federal forms declaring his eligibility to run for office he committed multiple felonies and that by itself is sufficient to have him removed from any federal or state office. No impeachment process will be necessary because he was never entitled or eligible to run in the first place, he was never legally the president so no impeachment activities will be required! All that's necessary is that federal Marshall's cuff him publicly and forcibly remove him awaiting trial and conviction! His ordering a military unit to kill Usama who was at the time under federal indictment was another felony violation by Nobama! The list continues to grow each day, becoming more serious with time passing. To have him run for reelection is so absurd that it defies reason!

Login to reply the answers

So EITHER you are suggesting that the 289 or so Republicans in Congress are too STUPID to get him impeached, or that they are all "complicit" in this fraud.....which is it?

Because if they are really all THAT stupid, SURELY you wouldn't want them in charge?

And if they are so evil this is all a sham, why would you SAY YOU THINK SO publicly, knowing that your IP address is easily traceable, and that such people would surely come to silence you if you have uncovered their cunning plan?

Login to reply the answers

you need to hook up with Harold Camping

Login to reply the answers

Login to reply the answers
Still have questions? Get your answers by asking now.