Can anyone translate the turkish song in this vid to english for me?
http://www.youtube.com/watch?v=xjm_pD-vuPc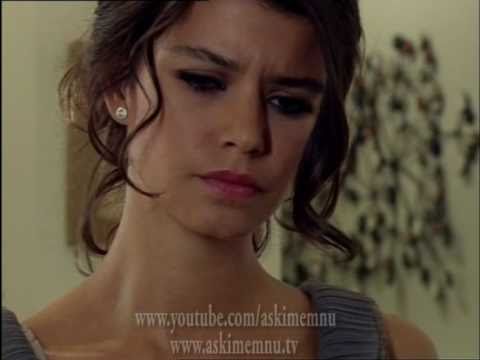 &feature=player_embedded
thx in advance..
That song is "Bir Günah Gibi" (Like A Sin) by Ajda Pekkan

Bir sayfa kopuyor zamandan

Ayrılırken sen yanımdan:

While you're leaving me behind,

A page is tearing from the time

Bu aşkın daha en başından

Korkuyordum ben sonundan

Yet from the very (early) beginning of this love

I was afraid of its end.

Bir günah gibi gizledim seni

Kimse görmedi seninle beni

I've hidden you like a sin (as though it's a sin)

Noone has seen you and me

Ağlarken içim, güldü gözlerim

Bir günah gibi gizledim

As I was crying inside, my eyes smiled

I've hidden like a sin

Source(s): Native
Still have questions? Get your answers by asking now.