Can we revive the top album lists?
A while ago (some of you might remember) all of the regs asked a question where they listed their top 20 albums and people responded with their opinions on them. At the time, even though I participated, I thought it was kinda dumb, but in retrospect it could have actually been a pretty good way to get rec's, new perspectives, and open up some avenues for discussion if the lists weren't so long and similar. So here's my top 5 favorite albums THAT PROBABLY WON'T APPEAR ON MOST OTHER LISTS. Which do you like and want to shower me with praise because I have such great taste? Which do you hate and want an explanation for how it could possibly be on there? Which have you never heard and want to know more about? All that stuff, say whatever you want.
1. Here Come The Lords - LOTUG. (I feel like this is one of those albums that kinda flies under the radar. Not a single wack track, outstanding production, and great lyricists, but... Idk. It's underappreciated)
2. Hydeout Productions 2nd Collection - Nujabes. (I can't figure out why this doesn't get more praise. It's always Modal Soul when people talk about Nujabes on here, and that's great but this is even better IMO)
3. Genocide and Juice - The Coup. (Steal This Album is the lauded one, but this is better IMO. Kill My Landlord had better production than lyricism and STA had better lyricism than production, but I feel like on this album it all comes together perfectly.)
4. Boy Meets World - Fashawn. (I'm really surprised I haven't seen anyone talk about this album on here since a couple of months after its release. Maybe I just come at the wrong times and keep missing it, cuz it was getting blown up for a while and now it's like nonexistent)
5. The Earthworm - LPG (Christian Hip-hop at about as good as it's going to get. If you need great beats to enjoy an album though.... don't bother with this one)
Update:
@Crakpot: Ikr!
And everyone, If you need a sample, here's the best song on each album:
LOTUG: http://www.youtube.com/watch?v=YFbLRZCExBk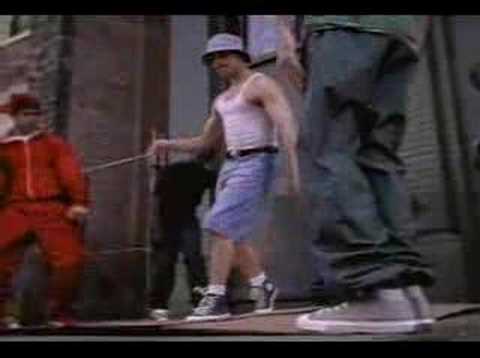 Nujabes: http://www.youtube.com/watch?v=4COiiDXkgBM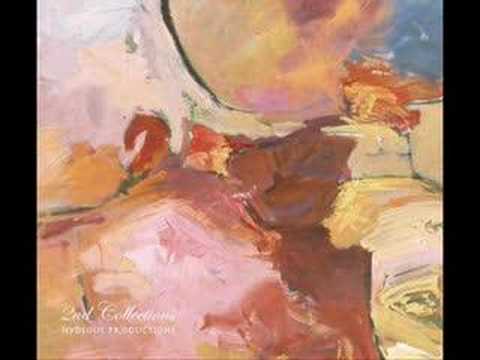 The Coup: http://www.youtube.com/watch?v=-v-rIWUAQuI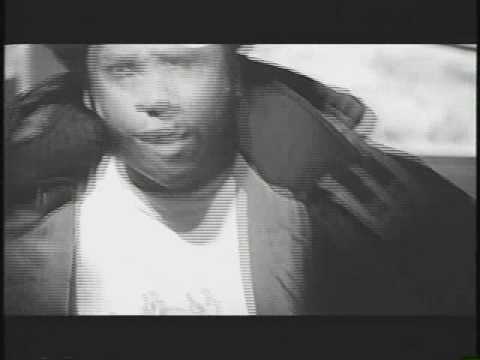 &feature=related
Fashawn: http://www.youtube.com/watch?v=Xt33wnUXhbU
LPG: http://www.youtube.com/watch?v=PFWs3pk3FXo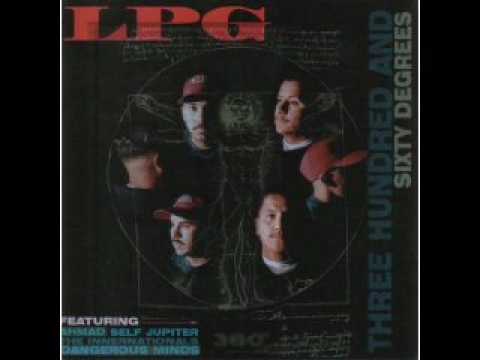 I asked a question comparing Boy Meets World and Below the Heavens...as I recall I got plenty of answers. That was like an account or two ago though. Here Come the Lords is vey dope, and 2nd Collection is actually very dope yeah, actually, briefly looking over it it has like half of my favorite Nujabes track. Good call. Otherwise I haven't listened to The Earthworm though I have heard of it because I'm always suspect of Christian Rap whenever I hear it recommended. I actually haven't heard Genocide and Juice though, I'll definitely check it out. Thanks for sharing!

Yeah, I'll list five albums I really like that would crack a top 100 list if I made one that I haven't seen talked about here before (aside from myself).

Abyssinian Creole - Sexy Beast. If anyone has noticed, I actually had this added to the greatest albums of all time poll. The production is very good and layered, and the rapping is above average, I think.

Cradle Orchestra - Velvet Ballads. I've recommended this to a few people, and I enjoyed it very much. It's great jazzy hip hop production, on par with even Nujabes. The featured MC's did very well, especially CL Smooth's performance.

JR and PH7 - The Update. I actually found this better than The Standard. JR and PH7 are a production duo which I feel like the best way to describe would be a sort of watered down version of J Dilla and Kno combined, kind of like Exile to most closely describe them, I think. I like their production not quite as much as super-producers like Blue Sky Black Death or Ancient Astronauts, but I think they're very solid.

Polyrhythm Addicts - Break Glass. I'm actually not completely sure where exactly I found this album, but I'm glad I did. Production is actually kind of similar to Abyssinian Creole's, but it's less 'pretty.' The rappers are pretty dope, and though their rhymes aren't on par with rappers like Gift of Gab or Tonedeff, they're very dope.

Styles of Beyond - 2000 Fold. Perhaps some of you have noticed me obsessing over one song by them called "Style Warz"? This is from that album. The whole album's production is great, very classical 90's-esque production, I think, it goes from driving fast-paced piano loops to slower beats and Ryu glides over all of them.

Yeah here's a few recs for you guys.

Login to reply the answers

The only album I heard from your listen is Boy Meets World - Fashawn, incredible album, Exile is one of my favorite artists, and I would like more from him, but I guess he has no more. Fashawn is a cool MC, but I guess since its just Fashawn and not Fashawn & Exile nobody gave it a listen. Honestly I didnt listen until like two months ago, just didn't seem interesting, The Score is incredible.

- Celph Titled & Buckwild - Nineteen Ninety Now

Buckwild is sick, and Celph Titled has some crazy lines all throughout this album, I can't believe it didnt that much praise on this site when it came out... Sometimes I just want to hear a freestyle over sick beats, thats kinda what this album is full of.

- Dangerdoom - The Mouse And The Mask

I never see anyone talk about this album which is really hot, Dangermouse is a beast with the beats.

- Fat Joe - Jealous Ones Envy

I don't know why people hate Fat Joe, I finally listened to this album and was like WTF Fat Joe is a beast I like it was more than Represent and it has lots of Bass and sounds like a 90s album which is great.

- Hieroglyphics - 3rd Eye Vision

Extremely underrated, as much as everyone likes Del I think this is probably as good as anything he's done... The beats are very nice and its just a cool album.

- Organized Konfusion - Stress: The Extinction Adgenda

Pharoah Monch is underrated, dude is one of the best ever. I see this in some lists but nobody ever talks about it, its crazy good.

Login to reply the answers

1) Here Come The Lords- It's been one of my favorites for years. Chief Rocka, Funky Child, etc. Classic old school.

2) Hydeout Productions 2nd Collection- Dope. I honestly love everything Nujabes has put out, but I'd say Metaphorical Music is my favorite.

3) Never heard of it tbh. I never got into Steal This Album though.

4) Boy Meets World- Honestly one of my favorite albums. Amazing production and lyrics.

5) Never heard of it but if it doesn't have dope beats I probably won't like it.

Login to reply the answers

I do like Here Come the Lords, Chief Rocka is my jam, and I love Boy Meets World, much less talked about than Below the Heavens, but I think I might like it better. I just got steal this album so I haven't heard genocide and juice yet and I haven't heard of the other ones either, but I'll check them out.

My favorite undermentioned albums are:

hipocrisy is the greatest luxury- disposable heros of hiphoprisy- should be up there with PE's stuff. Language of Violence is one of the best songs ever.

o.c.- word life.... and jewelz- love o.c.

the left- gas mask- came out last year, got no love despite great production

bop alloy- substantial and marcus d- same as the left only great lyrics also

marco polo- port authority- I have never heard anyone talk about this album ever

Login to reply the answers

How do you think about the answers? You can sign in to vote the answer.

I havent heard the LPG album, and i talk about Fashawn as much as i can. BMW = Classic

Mine

1. L'Roneous - Imaginarium

2. Stick Fingaz - Black Trash: The Autobiography of Kirk Jones

3. NoCanDo - Walk The Void

4. Five Deez - Koolmotor

5. Latyrx - The Album

I just chose some of my favorite albums that no one ever seems to talk about. A couple of you will know all of them but i hate how Imaginarium is never brought up in GOAT lists

Login to reply the answers

Were you around in August when Morbid, myself and B.k.S. started the top 100 trend? That was popular for a while.

I've listened, re-listened and changed my opinions on some albums since August, so I was actually thinking about working on a more accurate list, and take more time to do it (seeing as my last list took me about two hours)...

That is a solid top five, that I haven't seen on any other list (Cap might have had the LOTUG album on his list..I don't remember...). I'll have to check out the LPG album, I'm not too up on my Christian hip-hop.

Nice thread man.

Here's something I'd like your thoughts on: http://answers.yahoo.com/question/index?qid=201104...

Login to reply the answers

It's nice to see someone doing this again... and personal taste that's actually personal is most welcome...

so good lookin' out for that... and I'm a massive Boots Riley stan, if my avatar wasn't DJ Quik it would be him...

as for Christian hip-hop, I always thought Grits were pretty dope... The Art Of Translation is a great album...

okaaaay.... I see how we playin', but I'm not in the mood for a top 5 so... I'll just rec this...

http://www.youtube.com/watch?v=AB_E7qoI6H0

Login to reply the answers

Anti Pop Consortium - Arythmia Seriously dope productio, dope lyrics, dope everything

The Biz Never Sleeps - I have never seen Biz Markie mentioned on here, and thats a ******* crime

Primitive Plus - Edan = the most underrated producer ever, and third most underrated rapper behind Xzibit and Chamillionaire imo

IsWhat?! - The Life We Choose - I really need to check out more from these guys, I've heard they have better stuff but I've never checked it out, this is seriously dope production though

Prince Paul - Prince Among Theives - The first rap concept album, nuff said

Login to reply the answers

Hey! I've actually heard all of those albums! What?

I'm really surprised Fashawn doesn't come up on here a lot. He's just the kind of vaguely underground, dope flow, good production MC we tend to like on here

Login to reply the answers

Man, I'm pretty surprised at the Fashawn mention, cause I NEVER hear him come up on here

Login to reply the answers
Still have questions? Get your answers by asking now.