What is your favorite song that has appeared in a TV commercial?
There have been many..Inspired by a contact asking about some good music to get into The Black Keys.
Molson (Canadian beer) has started an ad campaign in Canada which features "Tighten Up" - The Black Keys. Here is the song from their YouTube channel (and if you do watch, mmm pocket donut, how yummy :) It's one of my favorite songs released in 2010.
Update:
OOPS forgot to post, here is the commercial http://www.youtube.com/watch?v=sZDLc_qmNW4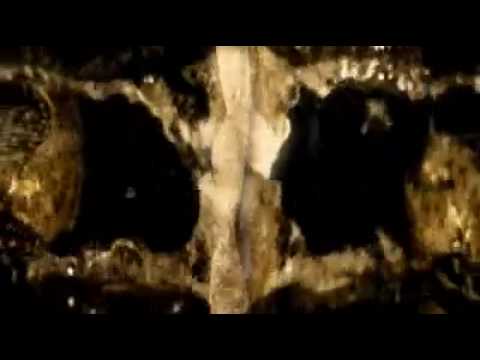 Currently it's "Born To Be Wild" but it changes with the breeze & my moods....

Fall Out Boy's "Sugar, We're Goin Down," used in an ad for a drama series on one of the major networks (I think it was NCIS or a similar show) right when the song had just come out.

All-American Rejects - "Move Along," used on a car commercial and ads to get kids to exercise, as well as part of a promotion for LEGOs a few years back where the band was being "held captive" somewhere.

Barenaked ladies - "One Week," used in a car ad sometime around 2001.

Hi Harvey. Love "Season of the Witch" in the Windows Phone commercial even though I don't know why they used it. Just doesn't tie into each other (imo) but still a great song!

Honorable mention:

Light of the Morning by Band of Skulls (Mustang 2011 commercial) I really like this song ;)

http://www.youtube.com/watch?v=ZAX550biM7c

Rock & Roll by Led Zeppelin...which made an unfortunate appearance in a Cadillac advertisement.

http://www.youtube.com/watch?v=HUKvReviwNY

&feature=related

How do you think about the answers? You can sign in to vote the answer.

These two from Telecom New Zealand back in the 1990's

http://www.youtube.com/watch?v=YtU0S1rG2fM

http://www.youtube.com/watch?v=SJn2bweZ9gk

&feature=related

"Rock & Roll" - Led Zeppelin - Cadillac

"Just Push Play" - Aerosmith - Dodge trucks

"Revelution" - The Beatles - Nike shoes

"Slow Ride" - Foghat - Ace Hardware

"Gimme Some Lovin' - The Spencer Davis Group - Ameriprise

"Come Together" - The Beatles - AT&T Wireless

"Dream On" - Aerosmith - Buick

"Across The Universe" - The Beatles - Canon

"Like A Rock" - Bob Seger - Chevorlet

"Over Under sideways Down" - The Yardbirds - Chevorlet

"Just What I Needed" - The Cars - Circuit City

"Solsbury Hill" - Peter Gabriel - Cingular

"Baba O'Riley" - The Who - Hewlett Packard

"Barracuda" - Heart - Honda Odyssey

"Do Ya" - ELO - monster.com

"Pride and Joy" - Stevie Ray Vaughan - Nissan Altima

"Sunshine Of Your Love" - Cream - Touch Of Gray Hair Color

I remember being shocked when I heard a Smiths! (of all people) song in this Nissan commercial:

http://www.youtube.com/watch?v=7cd2-QS3sUQ

Nissan/ How Soon is Now

Hey hun :)

Its not the right tv advert , i cant find the one that was shown in Ireland , sorry

Trouble ~ Ray Lamontagna

http://www.youtube.com/watch?v=q_ttbun_YoQ

"Burning for You" by Blue Oyster Cult, appeared in a Lincoln commercial. It was actually sung by Shiny Toy Guns though.

Katy Perry's "Fireworks". song appered in the ESPN's 2011 Womens College Basketball Tourney promos & Fox's American Idol 2011 promos.
Still have questions? Get your answers by asking now.