How do you rate Crystal Bowersox's cover of this song compared to the original?
For What It's Worth - Crystal
http://www.youtube.com/watch?v=MBSMHVdhbw0
For What It's Worth - Buffalo Springfield
http://www.youtube.com/watch?v=DIoKr9VDg3A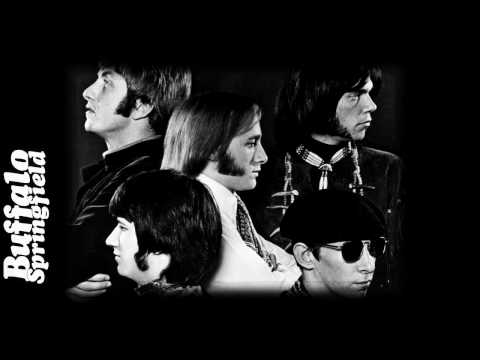 It's the only cover on Crystal's debut album. She wrote or co-wrote 10 out of the 12 songs on the album. I think it is an excellent debut. Here are a couple of songs from it.
Holy Toledo
http://www.youtube.com/watch?v=V4bVjnNUE30
Hold On
http://www.youtube.com/watch?v=SgjZogK044E
Farmer's Daughter
http://www.youtube.com/watch?v=7e05arDQI4E
Arlene
http://www.youtube.com/watch?v=fLBi1mP4ktk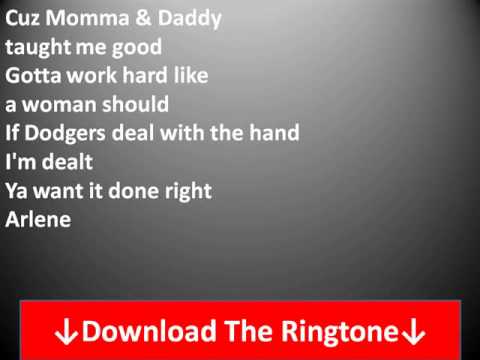 Holy crap, Mike, that was excellent! To clarify, I have never in my life watched American Idol, and I thought Crystal Bowersox was just another fake plastic bimbo, and I couldn't've been more wrong if I'd tried!

Where do I start? She's just fantastic, I am so glad this woman got the recognition she deserves as songwriter and singer...the cover was great, she didn't copy Buffalo Springfield, she honored them with her own version. The lyrics to "Farmers Daughter" are so heartbreaking and her voice brought tears to my eyes. The others are just as good in their own right. I'm going to buy this and I never thought I'd buy ANYTHING associated with American Idol.

I hope this woman is around, giving us great music, for a long, long time.

(((Mike))))

Login to reply the answers

Good Afternoon Mike.

The problem with her first two tracks were the "skips" in the uploads, and as for the first it is up against a very, very strong version. Difficult to judge due to technical flaws, but if we give BS 10, then a generous 7. Prefer the Jefferson Airplane version though

www.youtube.com/watch?v=VuwLwnUmOfQ

As for the last three, very decent, and she obviously has talent. Whether I would buy it or not, doubt it, but thanks for posting something new.

Login to reply the answers

undergo in concepts whilst The Ataris did "the lads Of summer season"? It grew to become into initially carried out by technique of Don Henley, and the band only recorded it for the hell of it at some point, using fact the music reminded the lead singer of his grandmother, in the previous she handed. They caught the conceal contained throughout the album, and it ended up being by danger picked up by technique of radio and grew to become the band's maximum nicely-popular unmarried. They have been disgusted and furious considering they had intented to launch a diverse music. those days they do no longer opt to play the music stay. no person ever knew relating to the unique music, and the band created this t-blouse that only study "who the f**ok is Don Henley?" exciting tale that one.

Login to reply the answers

Crystal is the bomb!

I did watch her on AI and was a fan. I like her cover better than the original of for what its worth. I need her CD. Glad you brought her up

Here is one of her best performances on AI http://www.youtube.com/watch?v=S8Ic90JkAQA

She was so emotional

Login to reply the answers

How do you think about the answers? You can sign in to vote the answer.

hey mike

hmm. vocally, it's fine. the arrangement, however, is horrible. she'd have been better just singing it straight-up with her guitar.

the other songs are ok. it's rare that a genuine talent gets through an 'idol' show, so respect for that, but there are still lots of equally accessible artists waiting for their big break.

nancy elizabeth

http://www.youtube.com/watch?v=gX6YKRsDeqU

Login to reply the answers

While I like BuffSpring, I also rooted for Crystal the entire season of Idol, so I'm goin with her version.

I think without discounting those who came before, inspired, built bridges for the evolutions, I think she paid homage to them.

Great Q Mike.

Login to reply the answers

I'm not to big on her cover of For What It's Worth, I prefer the original. But she does have a good voice and I'm just getting into the other songs you posted of her. Plus she is new to me. Thanks for something new..

take care

dave

Login to reply the answers

I like her cover but you know in my eyes, Mike...no one beats Stephen Stills ;)

You and I have discussed Crystal's cd. Very good and how she never won American Idol is beyond me. I know her looks where discussed as to why she didn't. Really? Wtf? A person's voice/talent is what should win. Not looks. She's got a lot of talent (imo).

Login to reply the answers

I thought her cover was terrible!

The other 4 songs didn't appeal to me at all.

They all sounded the same to me, boring.

It was interesting to hear it though.

Login to reply the answers
Still have questions? Get your answers by asking now.