Since it is black history month, shall we honour 2 of the two biggest liars in black history, Powell and Rice?
In early 2001 they both stated categorigally during TV interviews that Saddam Hussein did not have WMDs. Within a year or so they were singing from the Bush-Cheney hymn sheet, and banging the drums for invading Iraq because of its WMDs.
http://www.youtube.com/watch?v=jHnSPsZshyM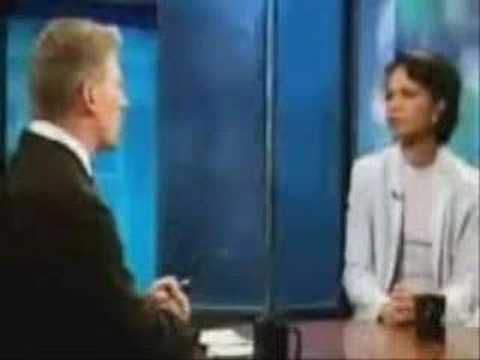 Martin Luther King must be spinning in his grave
Update:
blue317; You omit the fact that all WMDs Iraq had were found and destroyed by Scott Ritter's UNSCOM team, with even Ritter himself stating categorically in 1998 that Iraq had been fundamentally disarmed. Oh, and the USA sold Iraq a considerable amount of anthrax and botulinum cultures during the Reagan era, so the USA could well be directly linked to Saddam's use of such weapons against Kurds & Iranians.
Update 2:
think outside the ballot box; I resent that implication; I am not at all prejudiced. My point is that people seem to think the USA is suddenly going to change direction and become a shining knight riding to the rescue of the world's troubles, just because it has a black president. My point is that skin colour matters not one iota, politicians are liars no matter who they are.
You know Morgan Freeman is against black history month. I agree with him, it just segregates black and white even more. There should be no white or black history, just history. We're all the same. Why should a white person in history be only for white people? the same goes for black people.

I think Saddam had them or would have soon. I think the left just capitalized on the fact that a lot was lost in obscurity for political reasons. The worst thing that came out of all this was Obama.

i've got faith they'd desire to be. it incredibly is going to teach the evolution of hip hop from previous to latest. they'd ingredient out how all and sundry thought that hip hop grow to be going to be a passing fad. additionally, in view that no longer all the suggested artists make continuously damaging music, i think of it would be a solid debate subject count on how human beings like Al, Jesse, etc are speedy to declare that hip hop is corrupting the toddlers of at present. i understand numerous human beings say that they do no longer deserve a niche in background, yet for the main area alot of hip hop stars have made signifigant contributions to society. whether it grow to be beginning a charity, or giving funds to the Katrina sufferers, or donating funds to Africa for the water disaster....i think of those issues are huge and should no longer bypass unrecognized. in simple terms simply by fact they are rappers, and ought to declare b*tch each now and then, would not lead them to any much less substantial. If invoice Clinton can get written into the background books for gettin' his d*ck sucked....then actually Run DMC would desire to have a place interior the e book too....

Question: Did Saddam use WMDs against his own people?

The answer is that he did have WMDs, the problem was we never found them...this is not a lie but a fact...

How do you think about the answers? You can sign in to vote the answer.

So did Bill and Hillary Clinton, John Kerry, Nancy Pelosi, etc, etc etc...that aside you forgot the Obamas, Jesse Jackson and Al Sharpton

Source(s): Texas!

Politicians lie to gain power. A soldier only lies if he is ordered to.

The USA should give thanks for (Sir!) Colin Powell KCB. A great soldier and a decent honourable gentleman much misused by his inferior Commander in Chief.

We salute O J Simpson.

Just joking, but I noticed you didn't mention Walter E. Williams or Thomas Soul.

Too bad. You will never understand what a truly brilliant black man can be if you you don't give those two an opportunity to be heard.

And there was General Powell declaring his support for Obama. Oh well.

agreed, but lets not forget the fact that dr kelly exposed bush an blair for the liars they are as well an he got murdered by bush an blair for his truthfulness

The biggest liar in black history is Obama.

You = fail.
Still have questions? Get your answers by asking now.