R&P: What do we think is the best album of 2011 (so far)?
Hey Gang! Archaeologist and part-time Bartender Punch here with his latest musical musings.. This is shaping up to be a GREAT year for music, as judging from some really Stellar releases already the month of January and February 1st
http://www.post-gazette.com/pg/11007/1116302-388.s...
2011 Record Guide, Vol. 1
Here are but a few of the gems the year has brought us..
http://www.youtube.com/watch?v=HoAQz4KLa2g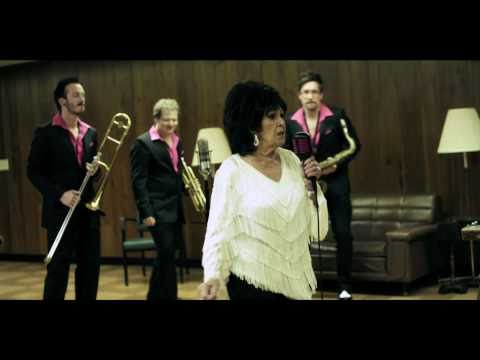 Wanda Jackson feat. Jack White 'Thunder On The Mountain'
Wanda tears into a recent Dylan tune, this is already a contender for album of the year!
http://www.youtube.com/watch?v=9JL6ZLQaf2E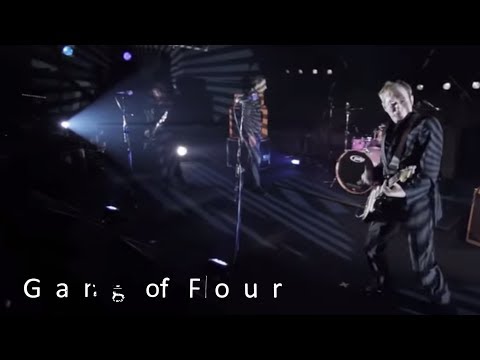 Gang Of Four - You'll Never Pay For The Farm
return of post punk pioneers, I believe even Captain Futility would approve!
http://www.youtube.com/watch?v=v27TRan1SBI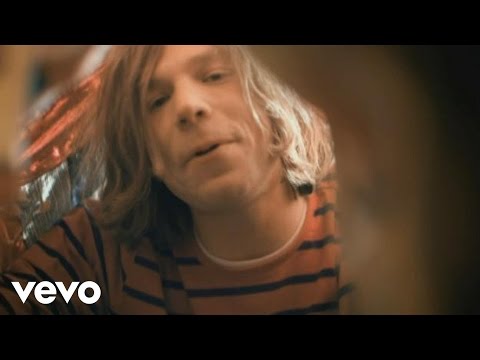 Cage The Elephant - Shake Me Down
"BUZZ" band of the moment, and its easy to see why, terrific little song
http://www.youtube.com/watch?v=DAjiS578Cuc
Iron & Wine - Walking Far From Home
First single from Kiss Each Other Clean
http://www.youtube.com/watch?v=KNTiU_lbrOs
Decemberists - Don't Carry It All
track off new album, King Is Dead
http://www.youtube.com/watch?v=phHe6aNcocQ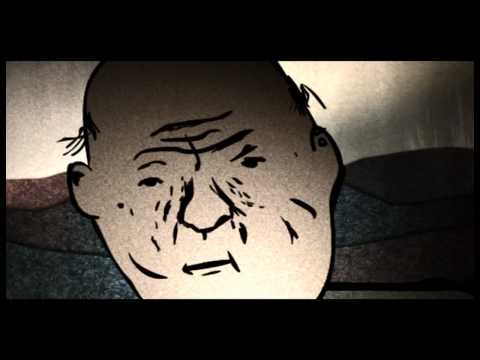 Cake- Federal Funding
new single off the album Showroom of Compassion
http://www.post-gazette.com/pg/11007/1116302-388.s...
here is the list again, what is our favorite album so far in 2011?
BQ: What album are you most looking forward to?
Also expected this year are albums from Radiohead, U2, Red Hot Chili Peppers, Wilco, No Doubt, Aerosmith, Fleet Foxes, My Morning Jacket, Passion Pit, Fiona Apple, Beth Orton, Explosions in the Sky, Jay Electronica and M83 among many others.
BQ2: Isn't it great to be alive?
BQ3: go ahead,might you invest in a star for this question, I would love to get as many opinions as possible!
BQ4: did I post too many links?
if not, what was your favorite of the songs I picked to showcase?
Have Fun!
so far i think my only new album purchase has been charles bradley- no time for dreaming. its is very good. daptone records can do no wrong as far as i'm concerned.

i'm glad that jack white and wanda jackson put out a full album together. i really enjoyed the funnel of love 45 from last year. i saw her live last winter at a smallish blues bar, completely packed with a good mix of old fans who had known her from the old stuff and a young rockabilly crowd. it was a fun show. she seemed to alternate about 2 elvis stories for every jack white story. haha. favorite quote of the evening was "when you get old, the fringe gets put in different places."

i really liked iron and wine moving away from americana and the decemberists moving toward americana. a good choice on both accounts.

havent heard from cake in a long time. sounds like they are still great.

BQ: i'm looking forward to the david wax museum album that comes out next week. i've heard that beirut is going to put an album out this year, but it has no name or release date yet. something to look for.

BQ: indeed it is.

BQ4: nah, just the right amount.

OMG Punch, Wanda Jackson is just fabulous! I am so impressed with this song, I'm not a Jack White fan but I could be! That's the next album I'm going to buy!

As for the rest, surprisingly I enjoyed every link you posted, Gang of Four what can I say? Still putting out good music! "Shake me down" was excellent, I think Iron& Wine was my favorite until I got to Cake, which blew my mind, I never, ever thought I would say that about a Cake song and I love the Decemberists <3 Thanks so much for reminding me that music isn't dead!

BA: Looking forward to Adele's album, and I would walk across broken glass for the new U2 album!

BA2: Meh, yeah, I guess so

BA3: You got it

BA4: No...I'll go with Wanda and Jack...thanks Punch, hope you're having a great day and it isn't snowy or icy where you are!

hey punch!

yes indeed, gang of four is excellent, but don't forget wire also have a new album out

two minutes - http://www.youtube.com/watch?v=U5WL_khq2AU

looking forward to picking up the new cage the elephant, the debut was terrific

i've never been able to get to grips with the decemberists, but i heard a track off the new one the other day, and thought it might be a good time to revisit them.

down by the water - http://www.youtube.com/watch?v=I0_x6MTJoZU

iron & wine have never really hit the spot, either. no change here.

cake will need more serious attention than i am able to give it right now, but first impresssions are ho hum.

from that list, i will be very interested to hear the new ...trail of dead, mogwai, eleventh dream day, dodos. and i suppose i'll listen to the new rem...

but you know which one i'm anticipating most of all, don't you?

violet cries - esben and the witch

http://www.youtube.com/watch?v=NXrHIC1VVlM

http://www.youtube.com/watch?v=mMRLhFBQnC4

It's a toss up between Warren Zevon's "Excitable Boy" and self-titled debut ~ the former I got as an xmas gift, and the latter I bought shortly thereafter.

I've listened to little else since, altho today I plugged in NIN "The Fragile" and have been *very* happy with that :-)

I know. Not exactly what you had in mind, but hey, it's where I'm at.

BQ: I'm LOVIN that list of bands you put up. Radiohead.

BQ2: Absolutely, positively, yes.

BQ3: okaaaaaaaaaaay

BQ4: I don't know, I kinda breezed on by... Sorry!

Thx!

**edit**

I can see I need to check out the new Gregg Allman :-)

How do you think about the answers? You can sign in to vote the answer.

I was going to say that I don't think my favorite album of 2011 is out yet. I'm looking forward to the new Duran Duran, Soundgarden, Fiona Apple for certain. Passion Pit should be interesting. I'm hoping that it's true that Duran Duran is going back to their 1983 sound for this album. That would be great.

BQ2: Depends on when you ask me.

BQ3: Sure, can do

BQ4: Not at all. Personally, of those you posted I would chose Cake.

I am looking forward to hearing more of Gregg Allman's Low Country Blues album. Here is an interview with him, talking about Duane, their blues roots, and some background 0music. Sounds like it will be great. He's been through a lot with his health lately and I'm glad to see him back! It's his first album in 14 years.

http://www.youtube.com/watch?v=rz24oE2GDaU

Blackmore's Night has released Autumn Sky...

http://www.youtube.com/watch?v=aizz5Ay0WE4

BA2: I suppose but I'm not having a very good week.

BA3: Done!

BA4: Never! Gang of Four and The Decemberists. But I liked most of them actually! Thanks.

Well, I haven't really listened to any,

but I am excited about All Time Low's album Dirty Work that will be released in March, and Emilie Autumn's album Fight Like a Girl that I don't know when it will come out, but I think she said it was possibly gonna be released in late spring, maybe that was just a track but still :D <3

I'm not particularly fond of any albums from 2011 yet, I haven't found that one album that I listen to on repeat for weeks on end haha.

BQ: None, the albums I was looking forward to came out in 2010 so I'm just going with the flow for now.

BQ2: Not really

BQ4: Kinda, but it gives me the opportunity to discover songs I might have never heard of before.

My favorite was probably the Cage The Elephant song. The video absolutely broke my heart :(

"Low Country Blues" by Gregg Allman is my favorite so far.

"Just Another Rider"

http://www.youtube.com/watch?v=G_Uh8jdEfY4

BA :

"Blessed" - Lucinda Williams (3/1/11)

http://www.youtube.com/watch?v=5P6z7b5aIi4

"Go-Go Boots" - Drive By Truckers (2/15/11)

http://www.youtube.com/watch?v=kvJ-lWOZMYg

"Let England Shake" - PJ Harvey (2/15/11)

http://www.youtube.com/watch?v=HaeNZBbSVpo

"How To Become Clairvoyant" - Robbie Robertson (4/5/11)

BA2 : MOst days it is.

BA3 : Sure I will

BA4 : Not at all. My favorite is Gang of Four.

Cage The Elephant - Shake Me Down

I woke up 2 tht song 2day
Still have questions? Get your answers by asking now.