Does Being gay suck in America?
I was born and raised in Brazil currently living in Jacksonville Florida and I thought america was more accepting of gay/biseuxals which I was completely wrong, the only ones who are truely accepted are lesbian and bisexual women. I noticed also that many of these typical white american guys are very homophobic who only like lesbians and bi women. I'm not gonna lie and say that in Brazil homophobia is none existant but its more "carefree"atmoshpere or maybe bc I lived in cities like Belo Horizonte, Rio de Janeiro and Sao Paulo which are very open minded localities .Also,Its RARE to see a goodlooking gay/bisexual guys here in America, many of whom are very feminine and flamboyant. On the other hand Brazil has a huge amount of hot gay and TONS of bisexual guys, no joke. Another question is why isn;t there many bisexual men here? I've never met a bisexual guy the 3 yrs I;ve been in this country. Are there any?
Also where in hell can I find gay men like this in America?
http://www.youtube.com/watch?v=_DUZXIXfrOg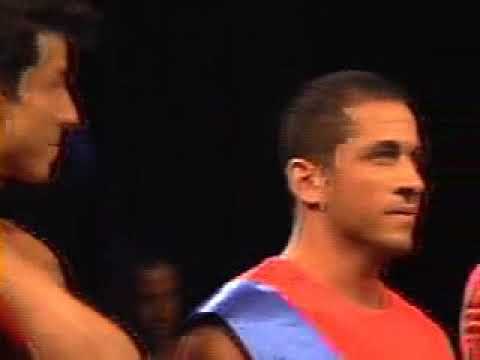 Update:
I love my brazilian men, but I have a thing for white boys :D
Dude, you are so off. You're just not looking in the right places. America is much more jumbled than that. There are plenty of bisexual men, plenty of people that hate lesbians, and PLENTY of masculine gays. I've never been to Brazil, I don't know what it's like, but I do know America. And you will find every kind of person you could possibly think up in this country. Good luck, bro

Login to reply the answers

Nobody is making a big deal of being gay in America, it is just the way you think that out societies are against homosexual, that's not true at all. If u want to be gay, then please be one, live happily forever after with your partner, there are no one gonna judge or anything. If there are some people who looks down on you or makes adverse critics, I'm sure there are people who could stand up and say something about it, it's not about hatred, disgusting or anything, it's about love and it's pure just like anyone else

Login to reply the answers

My boyfriend and I live in San Francisco, California which is one of the most gay-friendly cities in the United States. California is generally very accepting of gay people.

Login to reply the answers

lower back approximately 40 years in the past insurrection of youngsters from mom and dad became positioned on long dresses, long hair and be non violent, with others burning flags. right this moment rebelling against one mom and dad is declare one is gay. that is in uncomplicated terms a determination made similar to what gown to positioned on. in simple terms greater dramatic right this moment.

Login to reply the answers

How do you think about the answers? You can sign in to vote the answer.

Have to remember that Jax is deep within the Bible Belt...the SE US is far more conservative than the northern and western states on average.

Login to reply the answers

Try California maybe?

I have a few friends that are gay and I don't really see anyone giving them any trouble...

Source(s): Living in CA

Login to reply the answers

Not as much as it does in the Middle East.

Login to reply the answers

I'm bi but butch in a fem frame but yeah it sucks here

Login to reply the answers

you just have to look,

the masc guys are kind of in the closet,

but that doesnt make them less gay

Login to reply the answers

im from mexico and im kind of with you, but dont worry there are also good hot guys

come to california :D

Login to reply the answers
Still have questions? Get your answers by asking now.