Why do some say that muslims did not protest against terrorism?
http://www.cair.com/americanmuslims/antiterrorism/...
http://www.scribd.com/doc/16759344/Muslims-Condemn...
http://www.islamfortoday.com/terrorism.htm
http://news.bbc.co.uk/2/hi/middle_east/3059365.stm
http://www.youtube.com/watch?v=jE-mVEPGWgo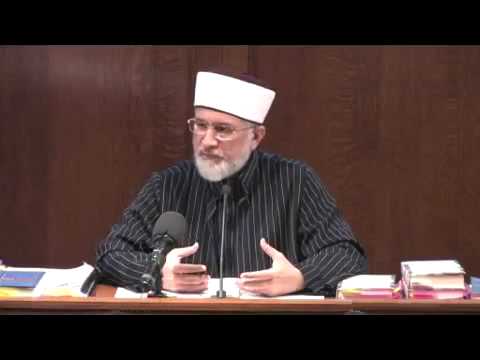 http://www.youtube.com/watch?v=zAmJlUdjSKk

&feature=related
Did you know that the quran also talks about treating people well
And if you are greeted with a greeting, then return an even better greeting or return the same. God is Reckoning over all things. (4:86)
For each of you We have prescribed a law and a way. Had God willed He could have made you one community, but that he may try you by that which He hath given you. So vie ye one with another in good works." [Maidah (5): 48]
"O mankind! We created you of a male and a female, and have made you nations and tribes that ye may come to know one another. Verily the most honored of you, in the sight of God, is the most righteous." [Hujurat (49): 13]
As to those who believe and work righteousness, God will pay them (in full) their reward; but Allah loveth not those who do wrong." (3:57)
But if at the time of division other relatives, or orphans or poor, are present, feed them out of the (property), and speak to them words of kindness and justice. ( 4:8)
because some people are too lazy to look further than their local tabloid paper

I don't think these groups are not protesting for any terrorism acts. I think they a different kinds of approach to solve issues for certain cause, but even then most of them have the inner feeling for peace in their hearts and minds, as well as their families.

I've got a lot of MUSLIM friends whose beliefs are really in accordance with Quran teachings and are peace loving people.

I just hope all our MUSLIM brothers and sisters who are on the terrorism groups will realize that all human beings have the right to leave on their own free will accordingly and are entitled for a long lasting peace and serenity in order to live life as they dream to achieve their goals for a healthy and prosperous family.

Because sadly the media just reports on the bad things Muslims do. I know they speak out against terrorists attacks but I live in an area highly populated by Muslims and have come to know many of them.

All religions have a good side, and a bad side, and everything. They can all be used as a weapon, and as an excuse to bash innocent people like non terrorist muslims. So we should all better get rid of them.

How do you think about the answers? You can sign in to vote the answer.

Cause some only watch Fox News.

Because they are pedophile haters who discriminate against my love for looking at little girls.

-Founder of Islam

then tell your troops in afganisthan back to their country
Still have questions? Get your answers by asking now.