Can someone tell me a similar song to this by kanye west?
I love Kanye west's songs! however I have listened to a song called ''good life, by t-pain and kanye west''. On youtube. Please first listen to the song, so you know kind of song I want. Here's a link.http://www.youtube.com/watch?v=FEKEjpTzB0Q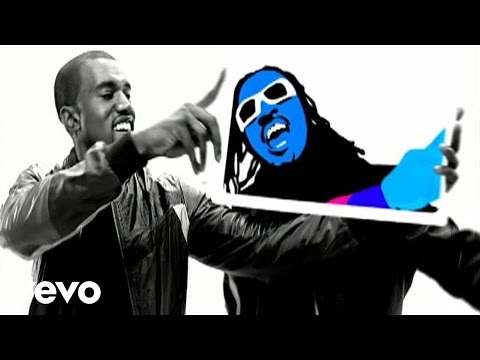 Is there a smilar song to this? btw it can have other singers in it too, like t-pain. But I don't want it to be ''featuring kanye west''. Thanks a lot to someone who helped or tried to help.
Snoop Dogg - That's That.

Ludacris - Money Maker

Young Money - Bedrock

Nicki Manaj - Right Through Me

Jay-z : Empire state of mind

Jason Derulo - Watcha Say

Keri Hilson - Knock you down

T.I ft Justin T. - Dead and Gone

Travis Garland - Airplane

Breathe Carolina - Take me To Infinity

Gucci Mane - Lemonade

New Boyz - Tie Me Down

Ciara - Promise

Drake - Best I Ever Had

Slim Thug ft b.o.b - So High

Kerli - Walking On Air, The Creationist. (2 different songs. Not really hip - hop, But sounds kinda similar. Or alteast to me)

And Yeah..

Sorry If you know alot of these, Or if their not really what you're looking for.

But they're still Really good(:

& If you like them, You can contact me here:

http://www.youtube.com/user/SuicidalBeautyx

I can give you alot more sugestions, Or you can check out my Playlist "Eargasms"

I know alot of songs, So Yeah(: Just depends what music style you like.
Still have questions? Get your answers by asking now.