Buy or Sell: Pestilence's "Spheres" > Atheist's "Elements?
I'm referring to the album as a whole mind you, not individual tracks.
(I also am not saying whether I am buying or selling, suffice it to say I feel they are both in the top 5 Prog Death albums ever recorded)
-SPHERES sample
http://www.youtube.com/watch?v=UdxWDqcTUdc
&feature=related
-Elements sample
http://www.youtube.com/watch?v=VUJZnAf4Yeo
MQ- Buy or Sell.. and why?
BQ= Modern Day Pestilence vs Modern Day Atheist ... which do you prefer?
(Of course.... Atheist is limited at the moment... so am only gonna give the one track from Pestilence too)
Pestilence- (2009)
http://www.youtube.com/watch?v=fqYnQ2R5v8U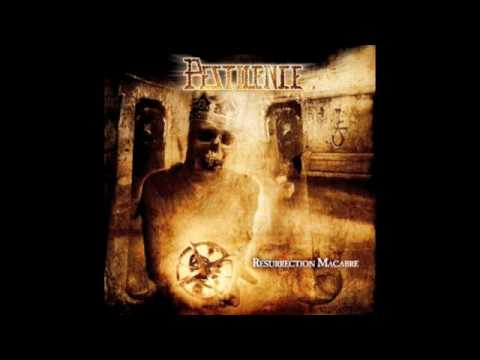 Atheist (2010)
http://www.youtube.com/watch?v=Q_1wwEETVXM
They're both fantastic albums..It took me a lot of time to get into both the albums u've mentioned...but now that i am into them...i love them...maybe Elements a little more than Spheres...Both albums are heavily progressive ..but the progginess in Elements sounds more natural than Spheres...Elements in parts sounds so much like Dream Theater...even the solos are technically better structured (as compared to Atheist's older material)...Spheres has amazing moments too...Pestilence relies more on crunchy riffs (which Spheres has in abundance) whereas Atheist is more of an arrangement specific band (not to say their riffs are bad).....So i sell! but not by much..

BA : Well...if i judge Atheist on the basis of their one song...ill say that Atheist's new stuff is far far superior to Pestilence...Resurrection Macabre is more like an old school straight forward DM album...good but i definitely prefer the proggy albums..

i'd have to say sell...but almost out of ignorance. It was only a month ago or so you sent me the Pestilence albums after Malleus Maleficarum (which is the only one i have)..so because of that, i am way more familiar with Elements and prefer that right now

BA: hmmm, tough call right now. The Atheist song i have mixed feelings on...good song for sure, but not what i expect from them. The Pestilence song is good as well and i probably prefer that song to Atheist.

I still expect the entire Atheist album to be better though :)

If you call those album prog dead albums, than those are the only prog death metal albums i've listened to in my entire life lol but they're both 10/10's for me, and I would like some more sht like this, so please suggest me something i would like:)

MQ: anyways, i prefer Pestilence's Spheres, so i would definitly buy that statement fersure. Someone suggested that I should listen to Pestilence, and I soon feel in love with them (thank you KDM!)

BQ: I havent listened to any other Pestilence material besides their work from Spheres, but I found the '09 link alright. However I really am digging what Athiest has been releasing recently, So i prefer modern day Athiest over modern Pest.

The only good song on Elements is Fractal Point and I'm not even sure if that counts. Pestilence wins easy.
Still have questions? Get your answers by asking now.