Can u tell me this very freaky halloween song name???? please?
watch this video and if you know this scary song of the itsy bitsy spider part at 0:31 please reply i really want this for my halloween set up
once again the song is at 0:31 skip to it
http://www.youtube.com/watch?v=kYsNM3rsFyU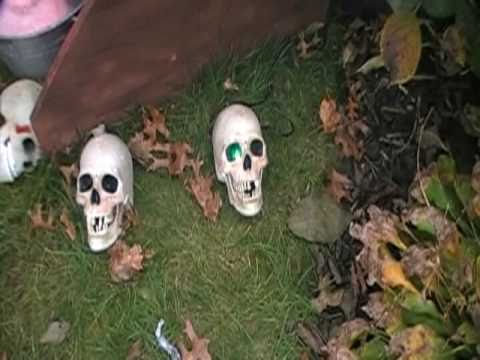 Yes! :) i def can! The weird thing is it's just called Itsy Bitsy Spider .... but the lyrics are different lol here's what it says about this song :) "Itsy Bitsy Spider"

There is a song that plays over the closing credits to Eight Legged Freaks that is seriously cool. It's a strange and twisted version of "Itsy Bitsy Spider," and it's by Joey Deluxe. Here is a bit of the lyrics: "Itsy bitsy spider crawled into mama's bed/Crawled up on her hubby and bit him in the head/Mama laid there sleepin' while hubby laid there dead/And the ttsy bitsy spider crawled out of mama's bed." i got that fromt he site :) in the sources below! HAPPY HALLOWEEN!

Login to reply the answers
Still have questions? Get your answers by asking now.