白宮女總統,一段演講全文
http://www.youtube.com/watch?v=Yq4SkdEeiVU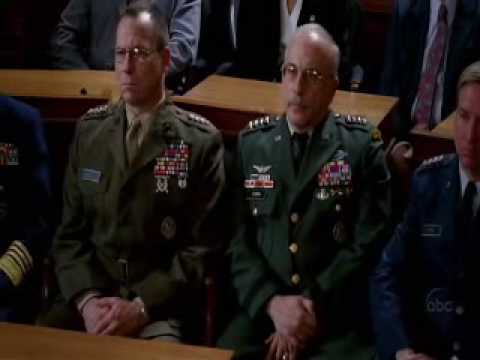 &feature=player_embedded#!
這是在影集「白宮女總統」中一段影片。
我想請大大們,幫我將女總統所發表的演講全文打出來,
英文就好,不用翻譯,拜託了,謝謝
"Ladies and gentlemen of this Congress, honorable Justices of the Supreme Court, members of my cabinet, distinguished guests, to the American people and to our friends around the world who are watching now, let me offer the clarity of my conviction. The White House, the White House was where President Bridges lived, but it was not his home. Nor, is it my home now— just the home of the presidency, the home of American democracy.And though President Bridges agenda must be respected, my task is not to fulfill the legacy of a man; I have been entrusted with continuing the legacy of a nation, and what is best in it; a nation whose magnificent and righteous history will govern its future. A cloud hangs over us, its a cloud of mourning, of uncertainty, and though that cloud may cover the sun temporarily, it cannot extinguish it. That sun, like our freedom and democracy, will not go away

Resilience is what defines our character, and the character of any nation is judged, not by its leaders, but by its people. The people, like that sun, are what is constant. And so I say to the people of this nation, I am humbled by your greatness. I am humbled by the history being made here today, humbled by the notion that I am the first woman to hold this office. I am humbled by the responsibilities that rest with me. I promise to vigorously defend our Constitution.

. I will recognize, as Harry Truman said that, the responsibility of a great state is to serve the world, not to dominate it. For while human rights is not just an American issue, we must consider it an American responsibility; freedom is our gift to the world. God knows, you and I have shed tears the these past days, and, more tears are to come, but soon we must return to the future and I will do my best to take you there. I am with you.

希望有幫助.

2010-10-26 12:02:43 補充:

I ask this Congress, I ask the Court, I ask my cabinet, I ask the people of the United States to stand with me now, unwavering,

2010-10-26 12:04:27 補充:

for in this House united we will demonstrate our sovereignty of greatness. God Bless Theodore Roosevelt Bridges, may his soul rest with the greatest of men. And God Bless the United States of America. Thank you."

wwbuellerd 1 year ago 7

2010-10-26 12:29:27 補充:

有人已經在那網頁貼上演講詞,我把它貼過來,我聽過其中有兩三個定方有出入,我已經改過了.

Source(s): self

Login to reply the answers
Still have questions? Get your answers by asking now.