LADY GAGA他們在講什麼呀?都英文聽不懂...
http://www.youtube.com/watch?v=ZxHTtNWdAns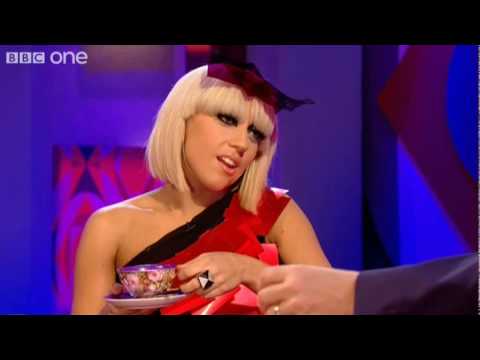 &feature=related
LADY GAGA他們在講什麼呀?都英文聽不懂...
I GOT MOST OF IT.....SOME ARE NOT SO CLEAR....THE RUMOR SAYS THAT SHE IS A MAN.....

Do you ever go to internet, lady gag a?I try to stay away.Cuze it's filled with mass rumors.Oh, well, really?Do you want to hear a couple?I am sure that I don't have a choice.They are not all bad ones.It's ok. Go ahead.You know what I think about they are. Sometimes people redeliver it, re-stuff it and then they create stuff.Thanks goodness.Cuze One of songs says that you are bluffing with your muffin.Then, I have been inquired by someone and said that lady gaga that she is well in doubt a young man. Who might have come up that thing? But I'd like soon to come off the stage, if you are really well in doubt; then, I have no idea where you would hide me. Right…Well, I do really have a big doggie day.Well, to tell you a little bit of that….this girl things stinks instead…..( I am not so sure about this part…a little bit blur, though)Bluffing with the muffin….ah… you know that some porker face….yes…. Ah, it's about porker facing, which is ah….sexuality. When I was making love to my boyfriend, I used to think about women sometimesOh, good lord, I am sure if you like, u could have told him….Actually, I have never told him but I am sure he is watching now.
Still have questions? Get your answers by asking now.