Friday Night SmackDown! Episode 52 (Rate the Show) + WQ Inside?
Friday Night SmackDown! Episode 51: http://answers.yahoo.com/question/index;_ylt=AlBTA...
* A Video Opens with Randy Orton taking on Batista from last week's Episode until the match went to a No Contest, with Mr. Kennedy, Roddy Piper and Eddie Guerrero interfeing on behalf of bot Orton and Batista and tonight's huge main event a Six Man Tag Team Match between Randy and Bob Orton teaming up with Ken Kennedy taking on Eddie, World Heavyweight Champion Batista and Roddy Piper.
* Opening Intro: http://www.youtube.com/watch?v=H5kArGhD7ec
Michael Cole and Tazz at ringside and tonight SmackDown!: Goes Hollywood
* Six Man Tag Team Match
* JBL/Jillian Hall vs. Christian/Stacy Keibler
* Mexicools vs. The F.B.I
* Lashley vs. Simon Dean
* WWE Tag Team Championship Match: L.O.D defends against MNM
* United States Championship: Benoit defends against Booker T and Orlando Jordan.
* SmackDown! Opens with General Manager Theodore Long and UPN's Network Executive Palmer Cannon in the ring, Long announced "Tonight SmackDown! has to LA, Hollywood! and I have a special announcement here right now, SmackDown! has just signes one of the hottest free agenst going around and no it ain't Kobe Bryant it is this man: http://www.youtube.com/watch?v=wpXJOgW9OGw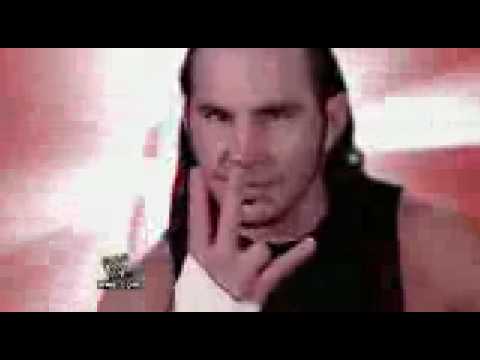 : Then Hardy comes out and says "I'm so faithful to be back on the A Show"
* WWE Tag Team Championship
MNM (Johnny Nitro and Joey Mercury) w/Melina defeated. The Legion of Doom (Road Warrior Animal and Heidnereich) (c): 9:05
* MNM wins because of the new tag team of Chad and James The ***** whom interfere and cost L.O.D Their WWE Tag Team Championships.
* Josh Matthews interviews The Orton's and Mr. Kennedy, Orton says "Tonight Batista and Guerrero along with Piper will all go down.
* Bobby Lashley defeated. Simon Dean (squash match)
* Palmer Cannon Introduces The Boogeyman to Theodore Long, whom gets scared and says to Palmer "Is he ment to be apart of the Initative?" Palmer replies "Yes and I'm sure he will be a great addition to the roster" Boogeyman says "I'm the Boogeyman!and I'm coming to getcha!"
* The Mexicools (Psicosis and Super Crazy) w/Cruiserweight Champion Juventud defeated. The F.B.I (Nunzio and Vito) : 8:35
* Triple Threat Match for Uniited States Championship
Booker T w/Sharmell defeated. Chris Benoit(c) and Orlando Jordan: 17:42
* Booker T with the help of Sharmell becomes the new United States Champion and thus turns heel after Sharmell helps him win the United States Championship after low blowing Chris Benoit.
* Behind The Scenes: Rey Msyterio and P.O.D perform "Booyaka 619" recoridngs and opnions from each member of P.O.D as also Rey himelfs on how this song will be his new theme.
* John "Bradshaw" Layfield and Jillian Hall defeated. Christian and Stacy Keibler: 7:07
* JBL gets the vicotry after he Performs the CFH on Christian.
* Booker T celebrating his Victory in the Triple Threat Match, he goes to Teddy and says "I deserve the night off next week Teddy how about a Celebration?" Teddy says "Well Booker, now that I see who you truly are how about next week you defends the United States Championship against Chris Benoit in his rematch clause!"
* Michael Cole and Tazz preview the Six Man Tag Team Match coming up next on SmackDown!
* Six Man Tag Team Match
Mr. Kennedy and The Orton's (Randy Ot=rton and "Cowboy" Bob Orton) defeated. World Heavyweight Champion Batista, Eddie Guerrero and "Rowdy" Roddy Piper: 13:05
* Randy Orton gets the victory after he performs an RKO onto Piper for the win. The show ends with Batista and Eddie helping Piper up to his feet with Ken Kennedy, and The Orton's celebrating on the Entrance Ramp.
Rating:
Best/Worst Match:
Opnions:
WQ: Should Matt Hardy atleast be holding the IC Championship now?
Update:
Velocity:
* Sylvan defeated. Hardcore Holly
* London/Kendrick defeated. Regal/Burchill
* Scotty 2 Hotty defeated. Local Wreslter
Best Matches:

1) Six Man Tag Team Main Event.

2) Booker T vs. Chris Benoit vs. Orlando Jordan

3) MNM vs. Legion of Doom

Worst Match: Bobby Lashley vs. Simon Dean (Squash Match)

Opinions: Great Show. This is one of my favorite shows in the Wrestling Section.

Overall Card Rating... 9.8/10

WQ: Yeah he should since WWE doesn't want to push him well.

My Favorite Shows on the WS besides my WCW Shows:

Your Raw & SmackDown shows

TNA Impact Shows

Tony's SmackDown & Raw

Rating: 9/10

Best Match: Orton's and Mr. Kennedy vs. Batista, Eddie Guerrero and Roddy Piper

Worst Match: Bobby Lashley vs. Simon Dean

Opinions: Love where the concepts of the fueds are going .

Best Match- Batista vs. Randy Orton Worst Match- Bobby Lashley vs. Local Wrestler Opinions- Okay show Rating- 7/10 Do I get Best Answer?
Still have questions? Get your answers by asking now.