SmackDown! Presents: WWE No Way Out (Rate the Pay Per View, best review 10 points)?
Previous SmackDown! http://answers.yahoo.com/question/index;_ylt=AkWpk...
Video: Main Feuds heading into No Way Out
"And now SmackDown! presents WWE No Way Out!"
Tazz and Michael Cole at ringside.
Opening Contest: Cruiserweight Open for Cruiserweight Championship
Chavo Guerrero last eliminated Funaki(c) to win The Cruiserweight Championship
Other Participants: Nunzio, Paul London, Billy Kidman and Shannon Moore.
Josh Matthews interviews Booker T, Booker T says "Damn! Heidnereich tonight you will pay for costing me the Tournament match now can YOU DIG THAT? SUCKA!"
Match 2: Singles Match
Torrie Wislon defeated. Hirokio w/Kenzo Suzuki: 3:14
Torrie Wilson won after a facebuster and then Afetr the match humiliated Kenzo and Hirokio by stripping them of the clothing.
Promo: The Undertaker vs. Luther Reigns and Mark Jindrak
Match 3: Two on One Handicap Match
The Undertaker defeated. Angle Alliance (Luther Reigns and Mark Jindrak): 12:35
The Undertaker did what he said he was going to do and he won the match by doing a Tombstone Piledriver on Luther Reigns for the victory.
After the match: http://www.youtube.com/watch?v=qVynVJcSFHw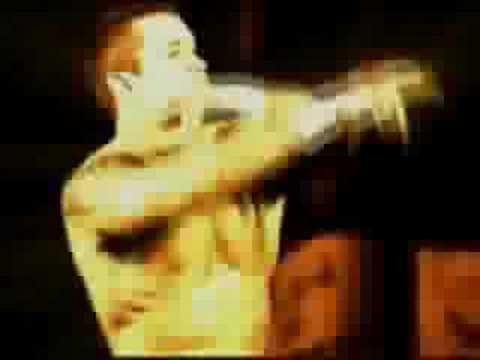 &feature=related
Randy Orton comes out and RKO's The Undertaker on a SmackDown! Pay Per View.
Wrestlemania Promo:
Match 4: Tag Team Match for WWE Tag Team Championship
Rey Mysterio and (Special Partner) defeated. The Basham Brothers (Doug and Danny Basham)(c): 8:34
The special Partner turned out to be: http://www.youtube.com/watch?v=nNM7FA-BTNw
Match 5: Singles Match
Heidenreich defeated. Booker T: 8:02
In a Shock win Booker T loses to Heidenreich and Heidenreich has all the momentum in the world right now after this shock win after he slammed Booker T down to the mat.
Theodore Long says "Carlito is now 100% healed and I have got a return match for him in the next upcoming weeks" Carlito then says "What are you talking about?"
Promo: John Cena vs. Kurt Angle: Winner Goes to Wrestlemania
Match 6: TOURNAMENT FINAL: Winner Goes to Wrestlemania
United States Champion John Cena defeated. Kurt Angle: 21:35
John Cena wins and now has a championship match at Wrestlemania already booked.
After the match: http://www.youtube.com/watch?v=I7Ei9rQDhmI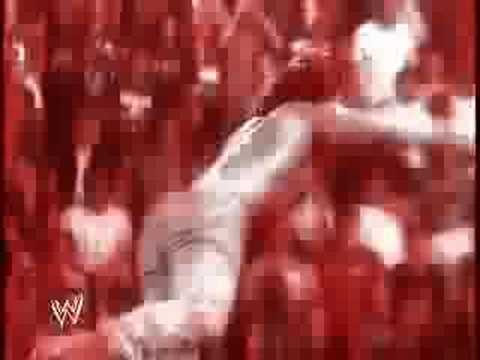 Shawn Michaels comes out and Superkicks Kurt Angle.
What is going on With all the RAW Superstars coming to this PPV Cole says Tazz.
Promo: WWE Championship: JBL(c) defends against The Big Show:
Main Event: Steel Cage Dome Match for WWE Championship
John "Bradshaw" Layfield (c) defeated. The Big Show: 19:35
JBL escapes after he cuts the cage with a cutter or somekind of tool he also knocks the Big Show with it too. After the Cabinet come out and help JBL to his feet.
But then: http://www.youtube.com/watch?v=jTxfBSyFSL8
Batista comes out and cleans the Cabinet he then Spine Busters both the Bashams at once and then a Batista bomb to Orlando Jordan.
Then: http://www.youtube.com/watch?v=KX0sYKBmqY4
United States Champion John Cena comes out and spinebusters JBL through the TV Cables.
Batista and Cena then finish off the show with taunts to the audience.
Rating:
Moment:
Best/Worst Match and Night:
PPV Buys:
Roster Base= Late 2004 / Ealry 2005
Rating: 2/10

Moment: Not really any but Shawn Michaels superkicks Kurt Angle

Best Match: John Cena vs. Kurt Angle

Worst Match: JBL vs. Big Show... he cuts the cage with some tool. wtf?

Best night: John Cena

Worst Night: Booker T

PPV Buys: What?

Promos suck matches arn't really good, too much things happen at the end of a match just let it end why do you need somebody to come and whoop their *** after almost every match.

Awesome show . Keep them coming .

Rating: 10/10

Moment: John Cena Spinebusters JBL

Best Match: JBL vs. Big Show

Worst Match: Booker T vs. Heindreich

Worst Night: JBL

Best Night: John Cena

PPV Buys: 75,000
Still have questions? Get your answers by asking now.