SmackDown! Episode 22 (Rate the show, 10 Points best Answer)?
SmackDown! 21: http://answers.yahoo.com/question/index;_ylt=AvGR6...
Video: Big Show chokeslams WWE Champion JBL and also with the Undertaker and Rene Dupree tournament match ending in a No Contest Kurt Angle goes directly to the Final of the Tournament and Now either Booker T or United States Champion John Cena will go to No Way Out this Sunday.
Intro: http://www.youtube.com/watch?v=wwNYsy_5SLM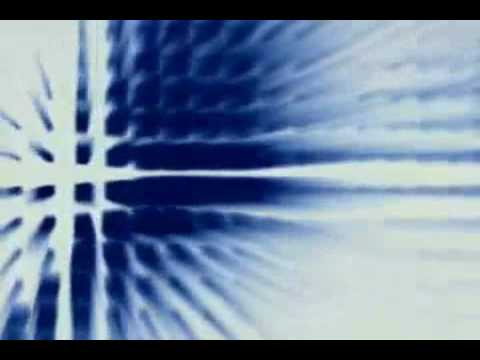 Tazz and Michael Cole at ringside:
- TOURNAMENT SEMI FINAL: United States Champion John Cena vs. Booker T
- Rey Mysterio vs. WWE Tag Team Champion Danny Basham
- WWE Champion JBL vs. The Big Show: Non Title Match
WWE Champion JBL comes out and says "This Sunday at No Way Out, I will defeated. The Big Show inside a Steel Cage and go on to Wrestlemania and beat John Cena or Kurt Angle and then be recognised as the greatest WWE Champion in WWE History!"
Then United States Champion John Cena comes out and says "What the heck is wrong witchyou!"
Layfield then leaves and has nothing to say to John Cena.
Match 1: Singles Match
WWE Tag Team Champion Danny Basham w/WWE Tag Team Champion Doug Basham defeated. Rey Mysterio: 4:56
Theodore Long gives Rey a Rematch and says "You have 72 hours to find a tag team partner"
The Undertaker says "This Sunday both Luther Reigns and Mark Jindrak will Rest in Piece and they will suffer for what they did last week." Reigns and Jindrak come out and say "This Sunday it will be the end of The Undertaker's exsistance!"
Match 2: Singles Match
Dawn Marie defeated. Torrie Wilson: 3:22
After Hirokio and Kenzo Suzuki interfered and cost Torrie the match.
The Big Show gets interviewed by Josh Matthews. Show says "JBL there is NO WAY OUT!"
Then General Manager Theodore Long says "This Sunday at No Way Out, the cage door will be open but there will be one thing added to the cage a cover for the top now the 3 ways to win by either Pinfall, Submission secondly escpaing the door or climing through the top.
Match 3: Singles Match
The Big Show vs. WWE Champion John "Bradshaw" Layfield: Match abandoned.
This wasn't a match this turned out to be the Big Show cleaning JBL's Cabinet.
Big Show sends a messege to the Champion JBL.
NO WAY OUT HYPE by Cole and Tazz.
Main Event: TOURNAMENT SEMI FINAL
Kurt Angle defeated. Booker T: 12:35
A very good match with a bad ending, at the end Heidenreich ends up costing Booker T the Shot to go to No Way Out and become a WWE Champion at Wrestlemania, Heidenreich then makes Booker T faint away.
Rating:
best/worst match and night:
tv rating: (example 1.69 or 2.10)
It is similar to 2005 but I will add some things.
Update:
SmackDown! Presents: No Way Out
- WWE Championship: Steel Cage
JBL (c) vs. The Big Show
- Singles Match
Torrie Wilson vs. Hirokio
- Number One Contender's Match
Kurt Angle vs. United States Champion John Cena
- 2 on 1 Handicap Match
The Undertaker vs. Mark Jindrak and Luther Reigns
- Tag Team match for WWE Tag Team Championship
Basham Brothers(c) vs. Rey Mysterio and ???
- Booker T vs. Heidenreich
- Cruiserweight Open for Cruiserweight Championship
Good Show.

Best Match: Kurt Angle vs. Booker T

Best Night: Big Show

Worst Night: JBL & his cabinet again

Overall Rating... 9/10

Will Eddie Guerrero be Rey Msyterio's mystery partner at No Way Out? And speaking of No Way Out you should bring back the Outsiders & Hogan since the first letters of No Way Out are nWo. It will make your show more interesting than ever.

I'm guessing that at No Way Out JBL will escape the cage by crawling from under the ring since I believe that the Steel Cage match will turn into a Barbed Wire Steel Cage Match.

It was good that you let Danny Basham defeat Rey Mysterio. Maybe if one of the Basham Brothers get injured than the un injured one could win the United States Championship or Cruserweight Championship.

I love the build up your providing for your shows.

Keep up the good work.

TV Rating: 1.98

Login to reply the answers

Login to reply the answers

Very interesting show!

Rating: 10/10

TV Rating: 1.97

Login to reply the answers
Still have questions? Get your answers by asking now.