My WCW Monday Night Nitro! Episode # 50 (Best Review gets Best Answer)?
Promo 1- http://www.youtube.com/watch?v=Jw_JopC_VSM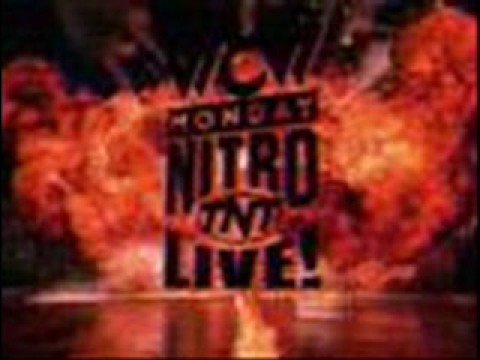 &feature=related. Welcome to another episode of Nitro! We are here in Richmond, Virginia! Booby Heenan: I just got an email from Eric Bischoff. Booby Heenan: Eric Bischoff said that there will be a Brand Extension. WCW Thursday Night Thunder is now a brand. The nWo will be on both shows & the WCW World Heavyweight Champion can be on both shows as well. The Television Title will probably be on Thunder as well.Goldberg will face Bobby Lashley tonight for the Main Event. Please enjoy the show folks.
Match 1- Trish Stratus (Face) vs. Lita (Face). Winner = Lita via Twist of Fate.
Promo 2- Torrie WIlson stares Lita down. Torrie WIlson: You and me are still on Nitro Lita.
Match 2- Shane McMahon & Jerry Lawler (Faces) vs. Brock Lesnar & Doink the Clown (Heels). Lawler hits Doink with the Pile Driver and Shane hits Lesnar with the Coast to Coast Drop Kick. WInners = Shane McMahon & Jerry Lawler.
Promo 3- Roddy Piper goes to the ring. Roddy Piper: I defeated the Macho Man Randy Savage on WCW Thunder last week and it felt great. I put the Macho Man in the Sleeper Hold. The Macho Man Randy Savage comes out and is wearing an nWo t-shirt. http://www.youtube.com/watch?v=9tz-k-8tgzQ
. Randy Savage also brings Miss Elizbeth with him. Randy Savage: You want to brag about winning? Roddy Piper: I don't care if you have the nWo behind your back once again. Roddy Piper:I'll fight all of yall. Randy Savage: If I were you I would change that shirt and put on one of thses nWo shirts. Roddy Piper: That will never happen. Macho Man Randy Savage: You just made a horrible mistake. The Disciple jumps Piper from behind. Randy Savage runs in the ring and helps the Disciple beat Piper down. Referees separate the two nWo members and check on Piper who is in serious pain.
Match 3- Curt Hennig (w/Rick Rude) vs. Jim Neidhart (w/Jimmy Hart). Winner = Curt Hennig via Hennig-Plex.
Post Match- Rick Rude clothslines Jimmy Hart and handcuffes him. http://www.youtube.com/watch?v=PTaduPsM9IQ
&NR=1
Promo 4- http://www.youtube.com/watch?v=kOOQwUg1TF0
. The Undertaker & Paul Bearer walk down to the ring. The Undertaker: The show that I will be on is Thunder. My brother Kane will be on Thunder as well, but that doesn't ruin the Inferno Match at Souled Out. Kane wants to destory my legend. If he burns this urn then my legend is gone. Kane chokeslamed me into a casket last month and burned it. Paul Bearer brought me back with the real urn. Paul Bearer: Kane will Rest In Peace and Kane is going to be burned by the Undertaker. Wade Barrett: Sorry to interupt, but the Nexus will be on WCW Thunder. Wade Barrett: The things we're going to do will be dangerous. http://www.youtube.com/watch?v=DNNaU1DJOPw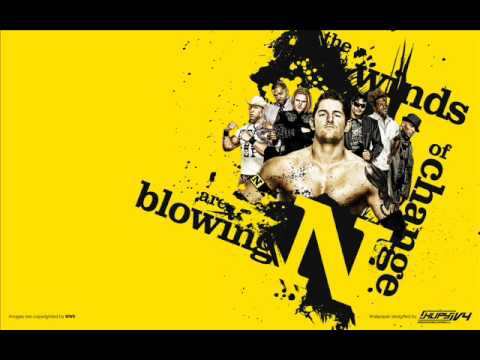 .
Match 4- Utlimate Warrior vs. The Giant (w/Buff Bagwell). Winner = Ultimate Warrior wins with a shocking Gorilla Press Drop.
Post Match- Bagwell attacks Warrior from behind, but Warrior sucker punches him.
Promo 5- Scott Hall comes out. http://www.youtube.com/watch?v=fX5OUUg5P9Y
. Larry Zbyszko had got attacked by Hall & Bischoff not too long ago.
Match 5- Scott Hall (Heel) vs. Chris Jericho (Tweener). Winner = Scott Hall. http://www.youtube.com/watch?v=h3R2WwBSkGw
.
Match 6- Sting (Face) vs. Rick Steiner (Heel). Winner = Sting via Scorpion Death Drop.
Promo 6- nWo Paid Annoncement " Go Buy The Shirt!" http://www.youtube.com/watch?v=QPDHBWGi2Po
&feature=related.
Match 7- Ted DiBiase Jr. (Heel) vs. Eddie Guerrero (Face). Winner = Eddie Guerrero via Frog Splash.
Main Event- Goldberg (Face) vs. Bobby Lashley (Heel). Goldberg goes for the Spear and Lashley goes for the Spear, they both hit heads. The Match ends in a No Contest.
Post Match- Goldberg & Bobby Lashley both bleed. Goldberg gets up and Sting attacks him with the baseball bat to get momentum into Souled Out.
End of Show
Rate the Show
Choose Best Match
TV Rating-
WCW Souled Out matches so far:
(C) Sting vs. Goldberg
Undertaker (w/Paul Bearer) vs. Kane. Inferno Match.
Team Hart vs. nWo. Elimaination Tag Team Match.
Brock Lesnar vs. Shane McMahon.
(C) Torrie Wilson vs. Lita.
(C) Ted DiBiase Jr. vs. Rey Mysterio
(C) Too Cool vs. The Rhodes Family
Hollywood Hogan vs. Bret Hart
BQ: Which PPV match should I get rid of?
End of show-8.50/10

Rate 9/10

Best Match-Sting vs Bobby Lashley

Tv rating-3.7

BQ-Too cool vs The Rhodes family

End of Show: 7/10

Rate The Show: 8/10

Choose Best Match: Eddie Gurerro vs. Ted DiBiase

TV Rating: 3.5/10

BQ: Torrie Wilson vs. Lita

because of the fact people like the questions that they are able to promptly direct mail with nonsense to get factors. genuine questions are tougher to respond to and so much less people the two know the respond or maybe care to respond to out of sheer stupidity or lazyness.
Still have questions? Get your answers by asking now.