why dont all people realize the WU TANG CLAN is the best?
they are the best Rap Group Ever
and forever will be
Their history
their lyrics
all 9 members know 8, RIP ODB
the RZA, 4th deciple their producing, the gza's lyrically insane cool laid back style, cold records he had.. ODB's crazy style, method man's unique name and lyrical talent. Every Member of the Clan has several nicknames. Their are 9 members, each member has 4 chambers to the heart. 9 x4= 36 chambers. All Members have had albums, and they all are on each other albums, method man did stuff with biggie before he died. They all smoke pot and used to do crazy sh#t. Ghostface khillah a member is real. Prodoucer/Manager MACE was talk SH#T, so mace broke his jaw, you can look it up,.Their used to be a really good video on youtube about a wu tang clan fight in a club, not to mention what happend at rock the bells..
http://www.lyricsdepot.com/the-genius/4th-chamber....
http://www.youtube.com/watch?v=wFSvUMxDWak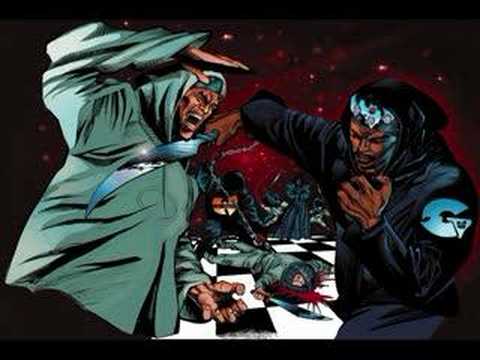 http://www.youtube.com/watch?v=EriPNCSpmO8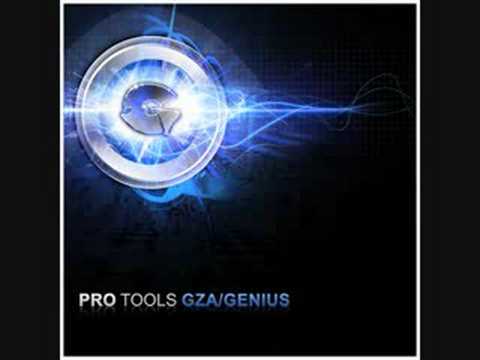 Their is so much more about them. From clothing line's to fights, to the names they have, to how they got their name, to how they decide who raps first on a track, to how they choose beats and how a lot of the members play chess, and how they chill
Update:
i dont know man
Public Enemy was an influence
but wu tang has more history and better rappers not to mention i think lyrically better
and About Nas
nas is great
you can say nas and gza are equal
its just nas delivers better in my opinion
Wu Tang is the best and most influential hip hop group

36 Chambers is the best album of all times, Liquid Swords is 2nd, OB4CL, Supreme Clientele, Ironman and Forever are also top 50 albums.

Ghostface is the 2nd best rapper of all times, Gza is the most lyrical rapper of all times (tied w/ J-Live).

Rza is the 2nd best producer of all times, and tied with El-P for best Producer of all times on the mic.

Deck has at least 2 verses that are worthy of being called the best ever (Above The Clouds, and Triumph, which dwarfs any of Nas' "internal rhyming"). Ghost also has two of the best verses I've ever heard (Cash Still Rules and Visionz) and so many verses that are at least ten times better than the hailed verses of AZ (Life's a B*tch) and Nas' (Verbal Intercourse), which are more overrated than everlasting gobstoppers... Ghost is also in the top 2 when it comes to best storytellers, I think he's #1, Slick Rick did advance the method further than anyone, but I still think Ghost is slightly more talented.

Mef and U-God have mad flows

Rae is a master when it comes to street operas, but he really needs Ghost on his albums.

Odb I never liked a lot, but he was dope sometimes

Masta Killa is the 2nd most underrated of all time, behind Poetic from Gravediggaz who was a Wu affiliate.

And that's what I think about the Wu... also you suck at writing

I think we can all agree that as far as the skill level of each member, they are the best group of all time. When thinking about the greatest hip hop groups of all time - Public Enemy, The Roots, Black Moon, De La Soul, Brand Nubian, ATCQ, etc. there are only one or two MC's that stick out. In the Wu, all of the MC's have an established name. BUT, as a group, they aren't the best. Let's be honest, after their first couple releases (36 Chambers, Wu-Tang Forever), have you really enjoyed a full album of theirs? The W, Iron Flag and 8 Diagrams are all, as much as I hate to say it, bad albums.

When you think about the greatest group of all time, you have to look at their discography - their chemistry together, etc. When ranking them as a group, you shouldn't be thinking about solo albums, clothing lines, fights, and the fact that they smoke weed. All of that doesn't matter. Look at Outkast (the GOAT group IMO) their catalog is flawless. They have 3 classic albums, and even when they have creative differences they work it out in a smart, reasonable way (by having a double LP, two seperate albums) while when Wu-Tang has creative differences and the result is a lack luster album (8 Diagrams).

So their catalog is one of the main reasons I don't place them at #1. Discography means A LOT when determining the GOAT group, and Wu just doesn't have an impressive catalog. Sure, they have a classic album, and one outstanding album. But they also have 3 bad albums.

Overall, they would easily make my top ten, but not the best.

While 36 Chambers is perhaps one of my all time favorite records: I have to disagree with you that they are the best rap outfit ever. True, 36 is one of the highlights of the east coast Renaissance but we still have to take into consideration NaS's Illmatic and Biggy's Ready To die. Personally I believe that the former record just mentioned is overall more important to hip-hop(and to the wu) than 36. NaS's internal rhyme patterns are just amazing, his stanza's are perfect, and his observations on street life are much more realist,brutal,and quite honest. NaS plays observer, commenting on his autobiographical history, blackness,ghetto philosophy, politics, and throughout all this there is a ray of light. Now when it comes to 36, I believe that this is the work of pure genius. RZA is one of the most gifted producers of all time,basically demolishing the chorus in favor of wierd structures,jazzy tones,phat beatz. Marked by 9 unique mc's. 36 almost creates a nihlist playground, a detached view of urban life, when ghost remarks that "bambie just got shot by the cops" they all proceed on recording as normal. And much like the early works of Tarrintino, the toy with strange absurd ideas, method man's torture stich is laught out loud, unfcomfortably funny. Yet the one thing wu tang forgets to paint is the self. But when it comes to greatest rap group ever the award has to go to public enemy. Arguabally the most influential group ever, hailed by such an eclectic group as N.W.A, 2pac, Rage Against The Machine, the created one of the most revolutionary sounds in history. The horns that sounded as if all hell was breaking loose, Chuck D's poignant,detailed political rants that were the epitome of black revolutionism and the new left. Flava's ability to add energy to a band already teeming on overload. The clasterphobic productions of the Bomb Squad are just breathtaking, a viscral,thought provoking,lyrical aplomb,just quite frankly the greatest rap group ever.

(additional) I really like wu, but when it comes to the better back category I just think Public Enemy Ices them. Wu really(imo) had one great outstanding album, the others were just above average. There were some great solo releases(i.e fishscale,liquid sword,brooklyn zoo) but this is about the wu,not the wu artists themselves individually

agreed. Wu-Tang is the best

How do you think about the answers? You can sign in to vote the answer.

I LOVE WU TANG TRUST ME...BUT I JUST THINK BONE THUGS N HARMONY ARE WAY BETTER...THEIR SOUND SPEED AND HARMONY MAKES THEM THE BEST

Source(s): E.99 AND ST.CLAIR

They are the best rap group ever, you can't even argue with that.

*eyeroll*

Is Wu-Tang the new Lupe?

Source(s): (Lol if you think I don't know who Wu Tang is by the way.)
Still have questions? Get your answers by asking now.