Is Obama a illegal president?
The United States Constitution requires that requires that our president must be "natural born".
According to the US department and the department of defence websites "natural born" does not include a military base or any foreign country even if both parents are US citizens. You can apply for citizenship but not be considered "natural born"
Obama will not release his orginal birth certificate and school/medical records..
"His grandmother, half brother and half sister all say he was born in "KENYA".
on Nov 6, 2 days after the election, Detroit radio talk shows hosts, Mike clark, trudi daniels and mark fellhauer called the ambassy on kenya in washington dc to speak with the ambassador "Ogego."
while the ambassador was talking to them he said " yes Kenya has already become a national attraction"
Then OGEGO, said on the news that he was "misquoted"..
http://www.youtube.com/watch?v=qe2bpV1QlkE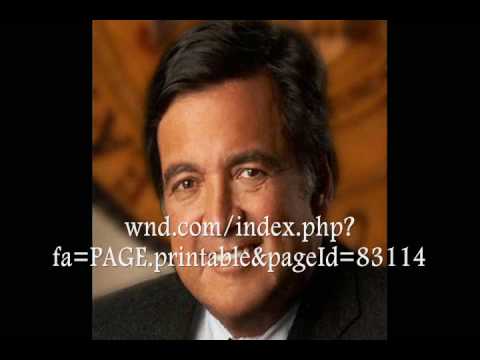 The state of Hawaii released his birth certificate. That's better than Obama himself presenting one.

Yes, he is a natural born citizen of the United States. The claim is spurious and without merit -- so decided a court during the election.

Login to reply the answers

You are wrong about "citizen at birth" requirements.

A child born to citizen parents is considered a citizen by birth as long as the parents meet certain residency requirements.

A child born abroad to a citizen parent and a non-citizen are considered citizens by birth as long as the citizen parent meets certain residency qualifications.

Children born out of wed lock to one citizen parent and non-non citizen may be become citizens, but are not citizens by birth - at least as the US State Department web site reads.

You really should take some time to get familiar with US laws. And the idea that a child of a US service person stationed abroad would not be considered a citizen at birth is absurd. At the very least it would be a huge disservice to US military personnel. But it also would mean John McCain was ineligible to be President.

Even if Obama had been born in Kenya, it would not have disqualified him from being a citizen at birth because his citizen mother did meet certain requirements.

US State Department web site: http://travel.state.gov/law/info/info_609.html

Login to reply the answers

If that were true, John McCain could not have ran for President. He was born in Panama. Military bases are considered Sovereign UNITED STATES TERRITORY, as are US embassies in foreign Countries. And PRESIDENT BARRACK HUSSIAN OBAMA was born in Hawaii, 49 years ago, and HAWAII was already a state. Under your rules, BARRY GOLDWATER could have run for President in 1964, having been born in the Territory of Arizona before it became a state. Learn a little about the laws of this country from legit sources and not radical radio DJ's whose business is driving up ratings by spouting whatever they can get away with before you go spouting off conspiracy crap, okay?

Login to reply the answers

You're wrong and John McCain was born in Panama to military parents genius.

Obama HAS released his original birth certificate. It has been contested in court. Guess who won? There is an article from a Hawaiian newspaper reporting his birth at the time of his birth.

Nice one. You seem pretty smart.

Login to reply the answers

How do you think about the answers? You can sign in to vote the answer.

As far as I know, only 2 presidential candidates were born outside of the 50 U.S. States. One was John McCain and the other was George Romney who ran in 1968 primary as a Republican.

Login to reply the answers

So many people keep questioning his immigration status. Do you honestly think that he would currently be the President of the United States of America if he wasn't? I think not..this argument should be given up. If you don't agree with his policies it's one thing but trying to illegitamize his presidency by saying he's not natural born is absolutely absurd. JUST SAYING!!

Login to reply the answers

Your premise is faulty. Legally, any child born out of the country to someone who is legally a citizen of the United States is a "natural born" citizen.

Even if he was born on the moon he is still a "natural born citizen" because of his mother.

Login to reply the answers

Obama was born in the United States. He was over the age of 35 when he was sworn in. Those are the only two requirements to be President.

Login to reply the answers

i can create a youtube video saying you like to kick puppies around like soccer balls. Does this mean its true?

The governor of Hawaii, a republican who has been at odds with obama, released his Birth Certificate some time ago.

If Obama was "illegal" don't you think someone in the gov't would have indicted him on it by now?

Use your brain.

Login to reply the answers

Spending a great deal of time on the lunatic conspiracy theory web sites, I see.

President Obama was born in Hawaii and has produced proof over and over. But, then, pearls before swine . . .

Login to reply the answers
Still have questions? Get your answers by asking now.