need help making a beer pong table?
I'm currently in the proccess of making a really nice beer pong table, with speakers, automatic ball washers, cup holes, lights, attatched keg taps, the works but I have never messed with plexyglass(or anything like that, if there is something better please let me know.) I am trying to make a nice design with lights for the middle but also I am trying to make it so underneath the cups lights up and my buddy is going to put sensors underneath so that when you remove it, it changes colors. My problem is I have never messed with plexyglass. How would I go about doing this, or is there another way without using plexyglass. Please let me know, best answer will be chosen. Thanks in advance. And any extra ideas on making the table is appreciated thanks.
Update:
somthing similar to this...
http://www.youtube.com/watch?v=CL1y27ucicY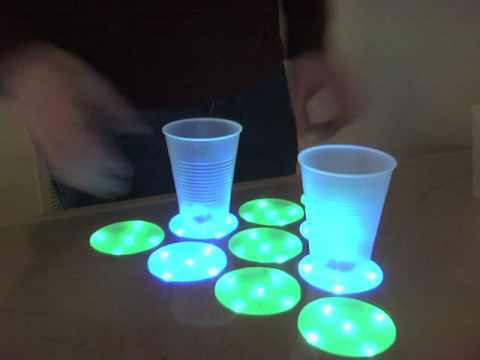 &feature=related
dude automatic ball washers? and speakers? that's crazy! send me a picture of that when your done, but I don't really know how to build it sorry, plexiglass you can get the store to cut for you probably, then look online how to handle plexiglass if you need to make some cuts, but sounds cool, good luck

Login to reply the answers

Get it cut in a low tack vinyl, and use that as a mask for staining it. Find someone capable of of freehand painting and either use a stencil, or project it on with a projector.

Login to reply the answers
Still have questions? Get your answers by asking now.