What wrestler would you rather see NOT retire? Kane or Chris Jericho + YWWA MEGA Show Vote/Promo?
Match 1: Justin vs Deadman 4 Life
4th man inducted into the Hall of Fame (read below)
Incident Backstage (read my promo 1)
Psycho Dude 99 reveals "The Revolution of YWWA (read my promo 2)
Match 2: "The Revolution of YWWA" with Psycho Dude 99 (read my promo 2 to find out who) vs Jason Riggs
Match 3: Red Sexy Cerebral Phenom (with The Breakthroughs) vs Ms. Extreme
Michelle McKenzie visits Deadman 4 Life (read her promo)
Match 4; 1st time ever in YWWA: Amie (with Human Suplex Machine) vs Maria
Match 5: The Legacy Continues vs RT
Match 6: Psycho Dude 99 vs Golden Falcon
After the match (read my promo 3)
Match 7: The Force (Chaos, Wolverine, Cliff, and Kawajai) vs Charlie Scene, Bio-Hazard, Darth Hendrix, and URKO
Graduation Bear Return at Aftershock: http://www.youtube.com/watch?v=85f02Yt5aQY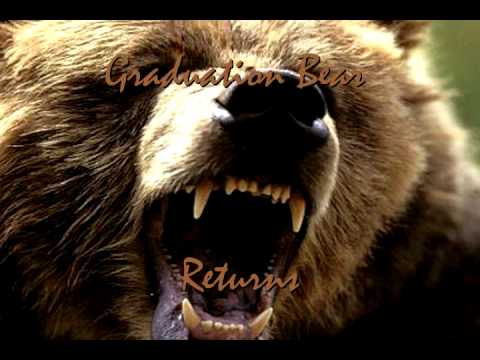 5th man inducted into the Hall of Fame (read below)
Main Event: Michelle McKenzie vs Amber Gale
Announced Aftershock Matches:
World Title Match: Psycho Dude 99© vs Deadman 4 Life http://www.youtube.com/watch?v=1Kt7Qq9dD6k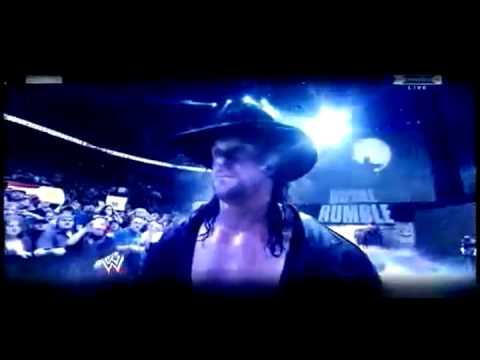 &feature=related
US Title Match: Justin© vs The Legacy Continues http://www.youtube.com/watch?v=Co57w9q70FI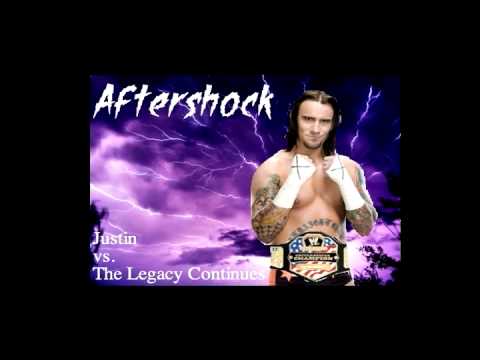 Women's Title Match: Ms. Extreme vs Amie vs Maria
http://www.youtube.com/watch?v=pdbnZO1Sjrg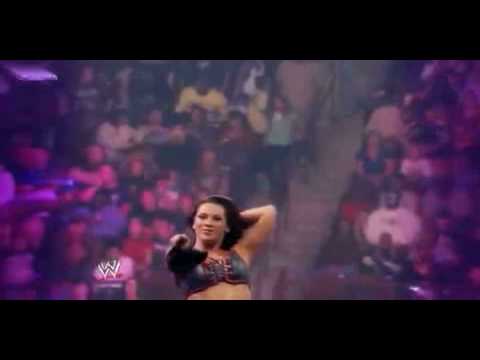 &feature=related
Winner Takes All for the Tag/Hardcore Titles (If The NOOBS/Force win then they keep all their titles, if they lose Hazard and Hendrix get the Tag Titles and URKO gets the Hardcore Title):
The NOOBS/Force (Wolverine, Cliff, and Kawajai)©
vs
URKO, Bio-Hazard, and Darth Hendrix
Openweight Title Match: Dark Demon© vs Charlie Scene vs Golden Falcon
Upcoming YWWA Events
MEGA Results; Monday
YWWA Hall of Fame Inductions; Monday
YWWA Aftershock Vote/Promo: Wednesday
YWWA Aftershock Results: Sunday
4th Hall of Fame inductee
There are few men that can have this said about them; "If it were not for this man, YWWA would not exist". For this man it is 100% true. This man is Justin. The 1st ever owner of YWWA and creator of it brought YWWA onto Y!A and introduced it to its home for over a year. He brought in names such as Psycho Dude 99, Graduation Bear, and Y2J The World Is Yours. While wrestling as well as owning, Justin managed to get YWWA noticed by all with its shocking challenges toward the biggest fed around at the time; YWSE. Unfortunately for Justin, controversy didn't end there. After only a few months of owning YWWA his empire began to discinigrate causing perhaps the most controversial moment in e-fed history; Psycho Dude 99 stealing YWWA away. With YWWA under a new control Justin was forced to simply compete on his own. He had never been excepted at the time until 9 months into YWWA's life. He finally got a shot at the World title against long time rival PD. Justin finally was accepted by the fans and soon became the most beloved superstar at the time. But yet again controversy struck as PD so called "screwed" Justin out of the World Title. The hatred grew and for months the 2 were at each others throats until history was made. At YWWA's biggest event ever, Call to Greatness, Justin aligned with PD proving their screwjob was a hoax, and ended up costing Y2J not only the World Title, but also his career. Today Justin is hated by all but as he still is a force to be reckoned with on YWWA. He continues to grow and after doing so much for this organization he will finally be recognized with the ultimate reward. Be there live on August 2nd as Justin's fellow friend and Force member; Siberian Wolverine, inducts Justin into the Hall of Fame.
5th Hall of Fame inductee:
This man has undoubtably done more for YWWA than any other man. He went from the 1st match ever on YWWA, to the 1st ever YWWA World Champion, to YWWA Owner, and now Hall of Famer. He is Mr. Hollywood himself, Psycho Dude 99. Since debuting on day 1, PD's accomplishments have been never ending. Countless title reigns, being the most hated man in all of e-fed wrestling, and bringing YWWA to the top spot on Y!A. This man has done everything in his nature to get YWWA where it is today and because of it he is on top of the company. A 2 time World Champion; he has had outstanding rivalries with the likes of Graduation Bear, Justin, Y2J The World Is Yours, and many many more. He has had more enemies than anyone else on YWWA and he thrives because of it. Witness as he is inducted by the man he has the most history with; a former rival, former business partner, and current friend and Force member; Justin. PD caps off the impressive list of 5 icons in YWWA's gigantic history, and all 5 men will be honored with their longly awaited trip into the Hall of Fame
Match 1: Justin

Match 2: Rated Silent

Match 3: Ms. Extreme

Match 4: Amie

Match 5: TLC

Match 6: Psycho Dude 99

Match 7: The Force

Main Event: Michelle McKenzie

Tonight, The Force grows admirably stronger with the addition of 'The Revolution of YWWA'. Rated Silent, the success you achieve will be endless once you stand eye-to-eye with The Force. Gold and The Force are not sold separately. Psycho Dude 99 is YWWA World Heavyweight Champion. Justin is United States Champion. Siberian Wolverine is Hardcore Champion. King Cliff and I are YWWA Tag Team Champions. Your destiny will be measured by your loyalty to us in The Force. Rated Silent, your first YWWA match is against Jason Riggs. Jason Riggs, a man who has done nothing but fall to the ground in the defeat of others in YWWA. You have a nice warm-up tonight, but it doesn't get easier. Your success will be earned. Your success is The Force.

But there is a different task at hand for me. Charlie Scene, Bio-Hazard, Darth Hendrix, and URKO, all my opponents tonight. Men, scratch that. Boys with the state of mind that they are and have done something in the YWWA. Bio and Darth, two simple-minded boys who fell victim to Cliff and I last week. Now, who's saying that won't happen at Aftershock? See, Aftershock will be an exact replica of last week. And this week, being paired up with two more Neanderthals, will only mean worse for those boys. The Force will remain supreme over every other obstacle, nuisance in YWWA. The fame. The fortune. The Force.

BQ: Chris Jericho

Promo: Tonight, I go one on one with the man that is the blame for all the havoc that has been going here in YWWA, the leader of the Force, Psycho Dude 99. PD, ever since you generated this little group of punks, I've been striving to get my hands, maybe even as much as getting my hands of the Openweight Championship at Flashback. You and your pack of cowards have been nothing more than an ignorant buzz in the ears of the YWWA roster. PD, I got to say, to others, it seems like your abilities improve day by day, but to me, it seems that your level or performance drops every time you step in the ring. And here's why I think that.... It was approximately 6 months ago, when you were holding three championships. The Openweight Championship, the United States Championship, and of course, the World Championship. It was the main event on GCW, Psycho Dude 99 versus The Golden Falcon for the YWWA Openweight Championship. We pushed eachother to the limits that night, but it was you that was victorious, thus, retaining your championship. And you continued to retain all three titles that you held constantly, and there was no doubt about it, that you were the most unstoppable man in YWWA at the time and everything you accomplished by your own hand. And now, look at you. You lost two of those titles that you once had, and now you're too lazy to do your own work, so you get your lackeys aka. The Force members to do it for you. As owner of YWWA, you're supposed to be a role model for younger talent so that when you once retire from YWWA completely, someone can continue to hold YWWA in a respectively manner. When you get married nad have your kids, what's going to be your explanation for you terrorizing young girls huh? Who's going to even want to marry you seeing the way you treat your hard working YWWA superstars. Well PD, I doubt what I'm saying to you right now is going to make you have a change of heart, but I can tell you that after our match tonight, something about you is going to be different. Whether your arm is fractured, or you're nose is broken, whatever. As long as you dont walk into Aftershock at 100%, then I'm ok with whatever pain you're in. You made people suffer for too long, and as it says in Newton's Third Law, every action has a reaction. And you'll see how the plays a role on our match tonight. PD, welcome to THE NEST!™

Match 1: Deadman 4 Life

Match 2: The Revolution/Rated Silent

Match 3: Ms. Extreme

Match 4: Amie

Match 5: TLC

Match 6: ----

Match 7: Charllie Scene, Bio-Hazard, Darth Hendrix, and URKO

Main Event: Michelle McKenzie

Promo:

So here we are Deadman. Just a few days away from my big United States Championship Match, and your big World Championship Match at Aftershock. You see, the thing is....only one of us will be making it to Aftershock after our match tonight. And im sure its going to be me. Deadman, you may think you're the best here in YWWA, you may think you're the next biggest thing to hit the screen, but you're dead wrong. The next biggest thing is standing in this ring right here and right now. You and your butt-buddy The Legacy Continues had better keep a look out for each other tonight, because this is YWWA. The place where anything and everything can happen. For you both to sit backstage and say that you're the force behind what this company is, well I have to say it kind of makes me laugh. Because without me, there would be no YWWA. There would be no Aftershock. And without me, there would be no Deadman 4 Life or The Legacy Continues. Because whether you would like to admit it or not, YWWA made everyone who's on the roster what they are today; the best damn superstars you'll find anywhere on the planet. But I made you guys, and I sure as hell can just as easily break you both. Which is what im planning on doing tonight, and at Aftershock. Deadman, good luck tonight. And TLC, your time is coming. Just make sure they bring a body bag for when im finished with you. Because I will walk into Aftershock as the YWWA United States Champion, and I will walk out champion.

Votes:

Justin

Rated Silent

RSCP

Amie

TLC

PD99

The Force

Thank you Amie for the congrats, you deserve to be in the HOF as well. Awesome person, Awesome friend, awesome diva! :]

And happy B-Day PD! Shouldnt your name be like PD100 now?

Deadman 4 Life

-Red Sexy Cerebral Phenom

-Amie

-The Legacy Continues

-Psycho Dude 99

-The Force

-Michelle McKenzie

How do you think about the answers? You can sign in to vote the answer.

WQ: Chris Jericho

Votes:

Justin

The Revolution

Red Sexy One

Maria

The Legacy Continues

Psycho Dude 99

The Force

Amber Gale

WQ: Kane, Jericho has a lot more going with Fozzy so he'd still be in the limelight, i dont know what kane would do outside wwe...

Promo:

*The Backstage interviewer is walking up to the door of the locker room that has a sign that reads "The Force" as Johnny Chaos Walks out*

Interviewer - Johnny! Just the one I was looking for! I'm glad I finally got to catch up with you! You've been quiet since you joined the force! What's up with tha…

*Johnny Piefaces the interviewer, effectively shutting them up and getting them out of the screen*

Johnny - Hey Hey! I need that!

*Johnny reaches off screen and grabs the mic from the backstage crew*

You know, spanky over there is right, I HAVE been quiet since I was shown to be a part of the force, I've gotten e-mails and twitter messages from a large percentage of the YWWA fans ALL asking me the same damn thing!:

*Johnny dramatically drops to his knees and pretends to start bawling, clearly making fun of the YWWA fans*

WHY!!!! JOHNNY! WHY DID YOU HAVE TO SIDE WITH THAT EVIL OLD MEANIE PSYCHO DUDE!!! WE LOOOOVED YOU! HOW COULD YOU DO THAT TO US?!?!

*Johnny stands back up, Straightens out the wrinkles in his clothes and gets a serious look on his face*

…but the truth is, I have always been a part of the force, Since my return to YWWA Psycho Dude has been telling me that he wanted to create THE most devastating group in YWWA history, and possibly E-fed history. And this is where I come in, I came back and pitted myself against Psycho Dude and ANYTHING Psycho Dude related to keep all you toothless inbred morons in the dark…though I bet if I came out in a Shirt that said "THE FORCE" and I hadn't been announced as part of the group, none of you "GENIUSES" would have been able to piece it together to realize I had always been on his side. You see, Psycho Dude wanted a group put together, a group that would rise to the top of the YWWA and stay there. And at the time he thought he had one with THE TOP CHART MOB…but I had to prove him wrong, I had to prove to him that they were not there for the long run, and when any problems arose they would split and not be there for him, and look at what happened, I was right. And then the men that were at the time known as "THE NOOBS" Siberian Wolverine, King Cliff, and Kawajai came on to the scene and in short time they all attained gold while showing they were all for the betterment of the group, no matter what, and knowing what I had to do, I went at them the same as I did with The Top Chart Mob and they didn't budge, they all put up a great fight every time always doing all they could to win. And that caught the attention of Psycho Dude, Justin and I, we knew that we had to have them in the group, and when they agreed, we knew we had assembled THE most dominant force in YWWA history, and so far they have proven their worth 10 fold and don't seem to be slowing down at all!

Tonight we further prove that the force is still strong, and no matter what the Deadman says, we are not going ANYWHERE!…tonight The Force will be dominant, next week the force will be dominant, and at AFTERSHOCK…the Force will be…what's that word again, ah, oh yes,..that's the word I'm looking for…..DOMINANT!! We are here to stay whether you like it or not. You can either be with us, or you will fall victim to the greatest thing in YWWA today. And with that, I will leave you all with this one final thought of the night….

when push comes to shove…at the end of it all….Would you rather be the one ON THE CROSS, or would you rather be BANGING NAILS?!?!

*Johnny drops the mic, smiles sadistically and walks back into the locker room to prepare for the match*

Source(s): Justin ----- Ms. Extreme Amie RT Psycho Dude 99 --------- Michelle McKenzie

**PROMO**

So Maria, tonight you finally get what you've longed for. A match against me. I know you've wanted this match for a long while now. In YWSE, we never fought against one another. You were too busy with your tag team partner Serena.. And I was too busy being a champion and being the best of YWSE. I know that I talk a lot and maybe I'm a little cocky and big headed for my own good, but even you Maria have acknowledged that I am one of the best Knockouts that both YWSE and YWWA has ever seen, I am one of the best if not the best. You know that Maria, and that's why you wanted this match with me, isn't it? You want to play with the big boys and girls, you want to fight with the best. Well, here you go. Tonight you get that.

I am expecting a lot from you Maria. In YWSE you were a former tag team champion, your team Las Chavas, was amazing. You were on top of your division right. But there was one area where you couldn't cope, and that was on your own in the singles. Here in YWWA, you don't have the comfort and reliability of your tag team partner, Serena. You have you and yourself only to rely on. It's down to you to be better then me tonight and prove yourself.

Normally I would come out here, talk a little smack about my opponent and then usually beat them down in ring. Ain't that right, HSM?

*HSM nods*

It's different with you though Maria, because I actually have an ounce of respect for you. I respect what you did in YWSE and I respect that you're trying here in YWWA. I want you to remember just who I am when you step inside that ring later tonight. Remember what I've accomplished. Remember that within the next few days I will make more history as I get inducted into the YWWA Hall of Fame as the 1st female inductee ever.

Tonight will be a glimpse of what is to come not only for you Maria but for Ms Extreme and all these crazy YWWA fans.

At Aftershock, Maria, you and me will face again, but we also have Ms Extreme to contend with. There are no alliances and it's every woman for herself. I do respect you more than anyone else here Maria, in fact, you're the only person I respect here. But at Aftershock, I will hold nothing back. There will be nothing friendly or pleasant about our triple threat at Aftershock. Being the women's champion is a dream come true and an amazing experience, something you have never had, Maria. And I'm sorry to say that at Aftershock, you still won't know what it feels like to be the womens champion of YWWA.

Tonight, I play nice. I simply get the job done. At Aftershock, Maria you and Ms Extreme will both endure your own personal hell courtesy of me, the next women's champion, AMIE!

Votes:

D4L WINS!

THE REVOLUTION WINS!

MS EXTREME WINS!!

MARIA WINS................

TLC WINS!

PSYCHO DUDE WINS!

CHARLIE SCENE AND CO WINS!

MICHELLE WINS!!

ALSO, I WANNA SAY HAPPY BIRTHDAY TO PD IDDY!

AND I ALSO WANNA SAY CONGRATS TO THE FINAL HOF INDUCTEE'S. JUSTIN - A YWWA LEGEND AND AWESOME GUY. PD - BEST E-FED OWNER OF ALLS THE TIMES AND ANOTHER CRAZY AWESOME GUY.

WAHEEEEY, LET'S PARTAY.

Promo 1:

After Deadman comes backstage (Justin tried to injure him after the match but didn't succeed) Kawajai and Cliff came running from behind and went to attack Deadman. However Deadman was able to throw them both into a wall and escape out of breath, but unhurt.

Promo 2 ( in ring about to announce who "The Revolution of YWWA" is)

Ladies and gentlemen, the time is finally upon us. The time is here and I shall name the final Force member. For weeks I have hyped this man up to what he truly is and will be. The Revolution of YWWA. The man that when you look at him the 1st thing that pops into your head is YWWA. He will be a man that is property of YWWA and will add onto this legacy like no other. Following in my footsteps, this man cannot and will not do any wrong. Now I've warned you all, some of the greatest to ever walk amongst us wrestling wise have been introduced to this industry and have made history. Superstars such as TLC, PHBK, and even the all powerful Dragon. And still, I stand before you tonight after weeks of hyping to introduce you to the man that I invested both my time and trust into. He may be no Dragon as of now, but in time his name will form and his legacy will grow. And it will all be done here in YWWA. And that's what I wanted all along. I could easily go out and fine the next so called "Dragon" to come into YWWA, but I decided that it is time for a change in this industry. No longer will we bring in stars, but I think YWWA should start forming stars on its own. So ladies and gentlemen, I want you to witness the man that will soon take over YWWA with me standing by his side 100% of the way. And the times I'm not there, the rest of The Force will be sure to follow. Please welcome the newest superstar on the YWWA roster, the newest member of The Force, the future of this industry, and dare I say The Revolution of YWWA…Rated Silent!

(Rated Silent comes down to the ring and talks before his match. Read his promo for the rest)

Promo 3:

After the match Deadman comes out to the ring and starts a slugfest with me. He manages to clothesline me over the top rope and down to the floor. I roll over to the barricade and unbeknownst to Deadman I grab a steel chair. As he leaves the ring to come after me I swing the chair at his arm as it is upon the steel post. He crashes to the floor in pain and medics rush out and pull him off on a stretcher.

D4L

Rated Silent

Ms. Extreme

Amie

The Legacy Continues

Psycho Dude 99

Charlie Scene, Bio-Hazard, Darth Hendrix, and URKO

Girl Power Main Event! Michelle McKenzie!

*PROMO*

*My Theme Plays*

http://www.youtube.com/watch?v=eTpRTO3I4ro

&feature=related

"YWWA Fans!"Can't you believe the action your gonna be seeing tonight?" A girl powered main event wow!" Tonight I am going to step toe-to-toe with one of YWWA deadliest knockouts,RSCP!" Tonight, it's the MEGA show and it's mega!"Everything is changing and it kinda scares me does the picture in my Aftershock promo make me look fat?..Never mind" As your guys' Women's Champion, I'm supposed to overcome with anything in my way and tonight that's exactly what I'm gonna do."RSCP, you may have the precious Breakthroughs ringside with you,but that doesn't change my strategy one bit." I can beat you with anyone or no one in that ring."I have beat you in the other feds before and I will do the same thing once again." RSCP, YWWA Fans tonight one of the huge histories will clash once again tonight only and it will end so." For the last couple of weeks, I have been hearing that I'm overrated! me overrated..Michelle McCool is overrated now that's overrated for you!" Take that!" RSCP,may the best woman win and I'll make sure that will be me." RSCP, I may respect you but that doesn't mean I'll go easy on you I'm gonna give you a beating that I would give Maria or Amie just not as hard and not as soft!" Don't make any monkey business with the 'cheat to win' trick not on my play-book and not very winner-like so see ya sweetie"*blows kiss to the camera*

Amie and Maria, one-on-one TONIGHT!!" Wow!" I gotta watch that one tonight two of my opponents beating the holy fudge snot out of each other tonight, maybe I can make up a plan or find parts of the body that will make them suffer who knows?"Maria,you made a wrong choice of fighting tonight against Amie, 3x Knockout's Champion!" After you got your *** beaten by two dangerous knockouts,just looks at you you just want the spotlight again?"Wow, I can't believe I called you a 'friend', you just a ego driven knockout." Michelle, Destiny and Jamie are my friends now,well they were always but you got my point." I really do pray that you don't make it to Aftershock, I hope Amie beats the holy hell out of you before she does the same thing to me, if she doesn't I will..I will make sure that the chances of you becoming champion is 1 in 10,000." Maria, girl this is tough love I'm teaching you but you deserve a dose of it after pushing me last week, I left you to teach you a lesson and because you deserve it."Maria, if this doesn't teach ya nothing I got an idea"Amie,before you get some ideas flown onto you head thinking 'I'm on your side' or **** I'm in no ones side."I'm alone in this so ladies beat the hell out of eachother!" *drops mic* *PROMO IS KAYFABE*

WQ: Y2J Chris Jericho!

Source(s): Luv to break harts!<3

Votes-

- Damn. Tie after Justin dumps his soda on D4L and D4L gets pissed off and and it escalades into a huge food fight that the entire arena is apart of.

- Rated Silent

-Ms. Extreme

- Amie

-TLC

-GF

-The Force

- Michelle

Promo: Well oh well oh well. So tonight I team up with a couple ding dong dumbasses and a monkey f*ckin rapist. Ill let you decide for yourself who is who. But the point is I am not happy about teaming with these people. But its a shot at the force, given its a lower shot that doesnt mean **** considering the entire force is *****n retarded, but this part of it is just absolutely pointless. All they are is a bunch of little b*tches there to make PD seem powerful but hes not sh*t. PD there comes a time in every mans life when he must make a choice. A choice between going down in the record books, or being forgotten with time. Psycho Dude, right now you are on the path of being put in the record books, there is no doubt about that. But what bothers me, is you dont deserve it. You dont deserve that world title, and you damn sure dont believe the induction into the HOF.You throw your weight around here, and believe me, there is alot of weight on you, but you do whatever you want because you are the owner? I dont care if you are owner, I dont care if you are f*cking jesus himself I am going to end this. Wether i do it myself, or I have help, I dont care. I am going to destroy the force, and im starting tonight with the idiots that arent smart enough to realize you are nothing.
Still have questions? Get your answers by asking now.