Which Sweet Chin Music looked like it hurt the worst?
http://www.youtube.com/watch?v=9YSLaMyCUoQ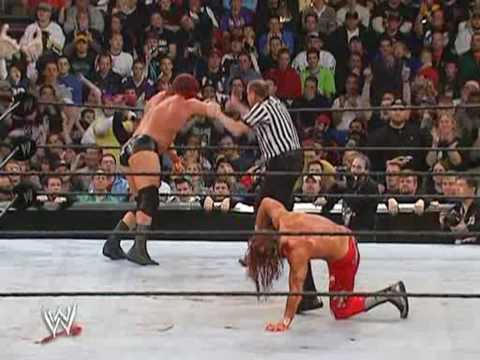 http://www.youtube.com/watch?v=usQRKYNj8mA
I watched both of these matches when they both happened
The Sweet Chin Music to Triple H was really cool because it was unexpected, but the one to Shelton Benjamin is one of my favorites of all time because all of the air time Shelton got. It really added to the impact and probably made it hurt that much more.

EDIT - Prince of Phenomenal: Haha, I love the look on John's face. xD

Definitely Shelton Benjamin!

Shawn Micheals somehow miss the "SCM" by millimeters , because when Flair and Micheals had the "retirement" match for Ric.. He received four "Sweet Chin Music" finishers, and Flair just walked away from the match , like as if the finisher never happened ....

How do you think about the answers? You can sign in to vote the answer.

The 2nd one to Shelton ... Brutal .

Which ever 1 gets the best answer

shelton benjamin

shelton's head almost toked off this is my favorite one
Still have questions? Get your answers by asking now.