My Heavy Metal Nation Spotlight: Norway?
Most people probably know Norway for it's huge black metal scene... but anyone who knows me will know that's not why I like Norwegian metal. this is:
Blood Tsunami (Death/Thrash Metal)
http://www.youtube.com/watch?v=lIGGv9JCJJE
The Kovenant (Industrial Metal)
http://www.youtube.com/watch?v=PjLvDTmEb98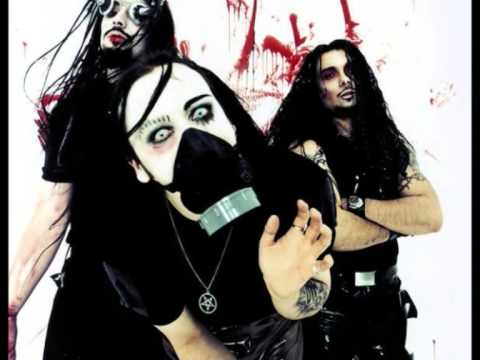 Mortemia (Symphonic/Melodic Death metal)
http://www.youtube.com/watch?v=OnwoHBBUISE
Artch (Classic Power metal)
http://www.youtube.com/watch?v=Psw-EA1aHA4
MQ: thoughts on the songs?
MQ2: What's your fav Norwegian metal band(s)?
BQ: What's your fav. black metal band (not from Norway)? - just to make it difficult for Tron
BQ2: Australia, Belgium, Denmark, Finland, Germany, Greece, Italy, Japan, Spain, Sweden, UK, or USA... what country should I feature next?
Update:
@Royal Archetype: Sweden really? I'm not doubting they have great industrial from there, they're good at everything else, it's just that I'm big into industrial metal, and I can honestly say the closest thing I have from there is Scar Symmetry. I gotta look some of that up
Finally!!!! =P

I love a lot of Norwegian Black Metal but there definitely is a ton of great other metal bands from Norway.

Blood Tsunami

First I must say that the album cover is one of the coolest album covers that I have ever seen and I've been listening to Power Metal for a few years now so that says a lot lol. I loved the intro and it almost sounded like something Slayer would do but they definitely did it in their own way. After listening to them I had the thought of wanting to hear more but also kind of felt a little bad because the thought of a Tsunami of blood coming at me is a little funny to me =P Overall I really liked it.

The Kovenant

They were definitely very unique but I really liked that about them. They also had a great beat and were also somewhat catchy in some places even though at the same time they were really heavy. Usually I'm not huge on Industrial Metal but I ended up really enjoying this band and like the last one, I want to check out more from them.

Mortemia

I think I've said this on other questions of yours but I really love the combination of Death Metal and Symphonic Metal. They proved that right I think because they were very good. They reminded me a lot of Therion but if old and new Therion combined which was really cool.

Artch

I must point out another great album cover haha. The music was definitely very good too! I've never really heard the term "Classic Power Metal" before to be honest but when I listened to this I kind of got that feeling and knew what that phrase meant. Overall a very good band and Norway definitely did not disappoint in general.

MQ2: Satyricon

BQ: Watain (They're from Sweden)

BQ2: Greece

I liked The Kovenant and Mortemia but not so much for Blood Tsunami and Artch. Mortemia was amazing and The Kovenant was surprisingly good considering my thoughts on Industrial Metal after I heard Anorexia Nervosa's first album Exile

My favourite Norwegian metal band is Dimmu Borgir. They are awesome and set to release a new album this year.

My favourite black metal band would have to be Behemoth (Poland), even though they are considered Blackened Death Metal, they are still black metal. If not Behemoth, then Anorexia Nervosa (France).

I would like to see Greece featured as I only know one Greek band: Septic Flesh.

I will be back later to answer, been looking forward to Norway and like you not for the black metal.

Blood Tsunami-This is a band that I have been wanting to check out for a while. I am into the newer thrash metal movement and these guys are not too bad. The vocals are ok, nothing spectaular or original but they get the job done. I like this song and will be looking for their CDs (I know I saw them on a local store once.)

The Kovenant-I have this CD and it is ok. There is better industrial metal and there definitely is worse. I do like this song.

Mortemia-I am actually liking this quite a bit. I would consider this song to be more gothic metal than melodic death. I do instrumentally like a lot of gothic metal and this has that same feel. I would listen to this. It is my favorite out of the first three. I am very familiar with Artch and I already know it is my favorite of the four.

Artch-I missed out on these guys growing up but I did discover them because the singer handled the clean vocals on Gardenian's Soulburner. They are the Norwegian answer to Iron Maiden. They released two of the more underrated albums from that era. Great band

MA2:OMG there are so many killer bands. Here are some of my favorites. (look ma.....no black metal)

Arch Nemesis (Power Metal)

http://www.youtube.com/watch?v=9Fjn_SvOFZk

Chain Collector (Melodic Death Metal)

http://www.youtube.com/watch?v=U2wcDc02pa4

Circus Maximus (Progressive Metal)

http://www.youtube.com/watch?v=m8SJgoPH69Y

Mundanus Imperium (Dark Progressive Metal)

http://www.youtube.com/watch?v=E5HjCpFLkxs

Theater Of Tragedy (Gothic Metal)

http://www.youtube.com/watch?v=sek9PsQl2eA

TNT (glam metal) this one I dedicate to the troll

http://www.youtube.com/watch?v=g9v55HeFcjo

BA: I do not listen to much but I really like Rotting Christ (even though they are very goth influnenced as well)

http://www.youtube.com/watch?v=hNlSVA2edG0

BA2: Greece

MA: Pretty familiar with all these bands except Artch, who I've never heard of before. I like Blood Tsunami. If its done well, I like death/thrash bands...and although I wouldn't say they are the best, they are solid for sure. Kovenant is alright, but gotto be in the mood for them, so not everyday listening.

Mortemia i was introduced pretty recently, and do think they are pretty good, but have only listened to a few songs and wasn't blown away by anything. This song you posted is pretty good.

Artch is completely new and this is quite good. Like the guitar work....vocals are also good....definitely the classic Heavy metal feel. nicely done for sure

MA2: where to start....top 5 are probably

Borknagar

http://www.youtube.com/watch?v=VR_A_Q79vNg

(garms clean singing at the end of this song is amazing)

Enslaved

http://www.youtube.com/watch?v=2mQAUUVdtrg

Taake

http://www.youtube.com/watch?v=NtBZfsQuJKE

Extol

http://www.youtube.com/watch?v=Cgcf1s2bwtc

Windir

http://www.youtube.com/watch?v=zQ3m2CrB_54

BA: Dissection (my fav BM band)

http://www.youtube.com/watch?v=j-uM6oDkw8c

BA2: now i got to pick a new country...hmm, how about Spain..i can only think of two bands i have

How do you think about the answers? You can sign in to vote the answer.

I've heard of The Kovenant before, that song is kickass.

The other three are new to me, but I like what I hear.

MA1: Pretty good, I especially liked Blood Tsunami.

MA2: Dimmu Borgir, ftw.

BA1: King Diamond and Mercyful Fate.

BA2: Hm..go for Spain. One of the most epic bands ever is from there. Dark Moor. Or maybe Sweden, they've got kickass industrial metal there.

MQ1:Blood Tsunami: Nice Death thrash

The Kovenant: never liked anything this band released after In Times Before the Light (1996 one)

Mortemia: pretty interesting. I will check out their album.

Artch: I like it. Kind of reminded me of Iron Maiden

MQ2: Aeternus,Emperor,Satyricon,Darkthrone Burzum,Kampfar,Enslaved,Ancient

BQ: Nokturnal Mortum.

BQ2:Finland

MA: Fine, especially the Industrial Metal. The others are great too of course. Norway is just good at Metal like Brazil is to football.

MA2: So many. Basically all the Black Metal from there is in my good books... Gorgoroth, Immortal, Vreid, Ulver, Burzum sprinig to mind especially.

BA: Bathory.

BA2: Greece. I'd like to see their take on Folk Metal especially.

MA: Good songs, though i am not a fan of any of those bands apart from Artch, Am not really a big fan of industrial or symphonic to tell you the truth (not that i hate it, but they aren't something i listen to much). Blood Tsunami is a pretty average band though, even if they are of one of my favorite genres.

MA2: Immortal , Emperor (and Ihsahn's solo works), Mayhem, Satyricon, Old Man's Child, Taake, Green Carnation, Arcturus, Ulver, Kampfar, Darkthrone, Borknagar, 1349, Cadaver, Myrkgrav, (ya, i am just being a show-off) The 3rd and the Mortal, Madder Mortem, Windir, Ved Buens Ende, Myrkskog, Galar, Faustcoven, Forgotten Woods, Carpathian Forest, In the Woods..... , Sorgsvart, Jorn, Pagan's Mind, Ildjarn, Asmegin, Ragnarok, Limbonic Art

BA: Hehehhe, black metal. :D

Bathory, Celtic Frost, Catamenia, Vinterland, Forefather, Goatmoon, Sacramentum, Thronar, The Ruins of Beverast, Nokturnal Mortum, Xasthur, Graveland, Marduk, Venom, Blut aus Nord, Ajattara, Naglfar, Nagelfar, Alghazanth, Summoning, Drudkh, Anaal Nathrakh, Negura Bunget, Rotting Christ, Judas Iscariot, Oranssi Pazuzu, Altar of Plagues, Unanimated, Beatrìk,

Amon Goeth, Cobalt, Nyktalgia, Lunar Aurora, Lurker of Chalice, Forest of Fog, ColdWorld, Gris, Hate Forest, etc etc (i could go on....)

<3 Black Metal :)

BA2: Spa!n

I liked Blood Tsunami and Mortemia,thanks for the post

MO2: Gorgoroth

BQ: Nargaroth

BQ2: Gothenburg from Sweden

Norway is Brootal!!

But why did you list all the false metal from there. Are you going to list glam too?

I did like blood tsunami ok, except they got a hard to spel name.

Emporor

Living Colour

Denmark ( good evil metal)

gotta love trolls.. don't ya? ;P
Still have questions? Get your answers by asking now.