Best House/ Disco/ Trance/ Techno Songs You Have Ever Heard?
Best House/ Disco/ Trance/ Techno Songs You Have Ever Heard???
Also there this song i can't figure out, it has the beat of "beverly hills cop" not the annoying frog one... another one that sounds alot better, does anyone know the name of that song?
Update:
also why do i have to put this on other music, hasn't yahoo ever heard of House / Disco/ Trance/ Techno music?:(
Update 2:
Right now i really like Desaparecidos - Fiesta Loca
Update 3:
Listen to Amon Tobin Mix - Scuba the guy who suggested Unkle Reign... *listening to it now*
Update 4:
Basshunter is ok... but... they arent Tocadisco... chris lake, and calvin harris
Update 5:
can't find that unkle reign remix on youtube... but listening to a pretty good one right now
Update 6:
if you want to listen to some songs ive remixed go to
http://www.youtube.com/watch?v=XMU3AGYs9N0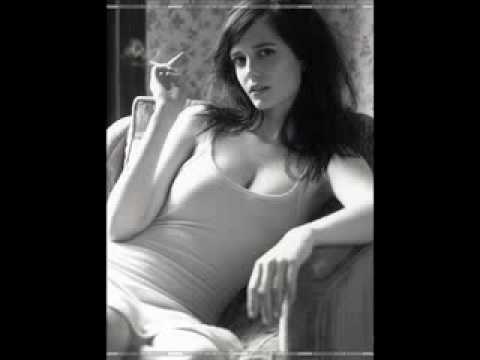 or search jacktherookie :P on youtube
Cicada - The Things You Say (Dirty South Remix)

Tiesto ft Julie Thompson - Do You Feel Me

Lange - Drifting Away

First State ft Anita Kelsey - Falling

Tillman Uhrmacher - On The Run

4 Strings - Take Me Away (Original Vocal Mix)

Motorcycle - As The Rush Comes

Café Del Mar (Three N One remix) - Energy 52

For An Angel (Angel in Heaven) - Paul Van Dyk

1998 - Binary Finary

Beachball - Nalin & Kane

Pulverturm - Neils Van Gogh

Silence (DJ Tiesto in Search of Sunrise remix) - Delerium feat. Sarah McLachlan

Meet Her At the Love Parade - Da Hool

Seven Days and One Week - B.B.E.

Out of the Blue - System F

El Nino - Agnelli & Nelson

Gouryella - Gouryella

Everytime (Nalin & Kane remix) - Lustral

Ayla (Part I, Part II) - Ayla

Everyday - Agnelli & Nelson

Komodo (Save a Soul) - Mauro Picotto

Mauro Picotto - Iguana

DJ Tiesto – Suburban Train

Plummet – Damaged (Trance Remix)

Ayla – Ayla (Taucher Remix)

Paul van Dyk vs. Delerium – Silent Angel

DJ Tiesto – Traffic

Deep Dish - Say Hello

Deep Dish - Flashing For Money

Cosmic Gate - Cosmic Freefall (am:pm remix)

Tiësto - UR (Junkie XL Remix)

Mauro Picotto - Lizard (Montana Remix)

Tiësto - Adagio For Strings

Mauro Picotto - Lizard Claxixx Mix

Mario Piu - Communication (Yomanda Remix)

Hi-Gate - Pitchin' (In Every Direction)

Artmesia - Bits & Pieces

Nalin & Kane - Beachball (Extended Vocal Mix)

Lange Feat. Skye - Drifting Away

Balearic Bill - Destination Sunshine (Tiesto dub)

Armin Van Buuren: Communication

Gabriel & Dresden: Tracking Treasure Down

Kay D. Smith & Marc Tall - Praiseworthy Tunes

Love Inc. - Into The Night

Paul Johnson - Get Get Down

A.T.F.C Presents Onephatdeeva - In And Out Of My Life (Original Vocal Mix)

Lasgo - Something

OceanLab - Satellite

Ian Van Dahl - Castles In The Sky

York On The Beach - CRW Radio Edit

Matt Darey Feat. Marcella Woods - Beautiful

Storm - Time To Burn

iiO - Rapture Riva Remix

Ocean Lab - Satellite Original Above & Beyond Mix

not too familiar w/ house trance etc. and dnt really know what's what, but I love crystal method's remix of Unkle's Reign...dno what that qualifies as except; AWESOME

http://www.youtube.com/watch?v=ldgB7kdwtd8

Work Your Pussy Baby - DJ Antoine

all DJ Antoine is very good house/electro music.

Number One by Max Ferenhide is also a damn good song.

i just downloaded this new mixtape thing

i think its really good and i love these genres

it takes a while to download but its reallyyyyyy worth it

soundcloud.com/dsco/droom

How do you think about the answers? You can sign in to vote the answer.
Still have questions? Get your answers by asking now.