Has the gulf oil spill become Obama's version of Hurricane Katrina?
With the only difference being President Bush had to deal with a disaster that covered 90,000 square miles of the United States while Obama has to deal with a disaster that is 1 mile down.
With Obama's inept leadership during this crises, will he be compared with George "incompetent" Bush, Michael "Helluva job" Brown, or Ray "school-bus" Nagin?
http://www.seacoastonline.com/articles/20100601-OP...
http://www.thenewstribune.com/2010/06/02/1209422/w...
What exactly has Obama done besides send down a dozen or so professors, lawyers and bureaucrats with clipboards?
Oh, and take a walk on the beach.
Why is Bobby Jindal waiting on federal PERMITS to build sand berms in an attempt to save coastal wetlands?
http://www.youtube.com/watch?v=rJusfyN-7ZY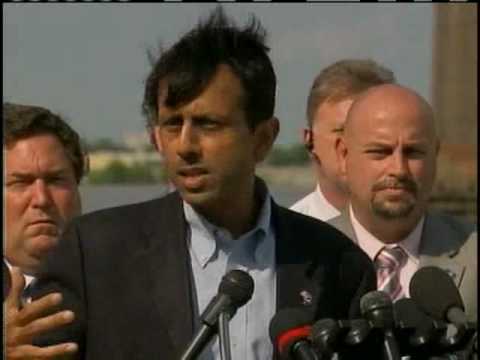 The worst environmental disaster in this countries history, and Obama is getting a pass.

You KNOW that if there was a Republican POTUS he or she would have been impeached by now if he/she handled it as badly as Obama is handling this.

Login to reply the answers

people complained after katrina they would not let aid get through and when people tried to clean up streets to get to their homes they were stopped cause the work had to be contracted.

bush did not see katrina as a disaster but $$$$

Source(s): this will no doubt kill jindals chances of being president and hurt republicans due to the chanting of drill baby drill, republicans seem to be at the wrong place wrong time.

Login to reply the answers

what do you mean, "what has Obama done? " He went on vacation, that is what, you hateful person.

I am kidding, I dislike Barackula :)

Login to reply the answers

No, one killed thousands and ruined many more lives and one killed 11 and was the result of failed safety protocol

Login to reply the answers

How do you think about the answers? You can sign in to vote the answer.

Not at all, this is yet another one of Bush's messes that he will have to clean up.

Login to reply the answers

I see you're using Fox flash cards, very nice.

Login to reply the answers

Login to reply the answers
Still have questions? Get your answers by asking now.