Metal Fans: How many vocalists have 3 distinct styles?
There are many bands with a vocalist who sings clean and also growls, but while listening to some Akercocke, i was thinking there are not that many who have 3 distinct styles...not just slightly different, but completely different
example:
http://www.youtube.com/watch?v=A6N1F91SxMs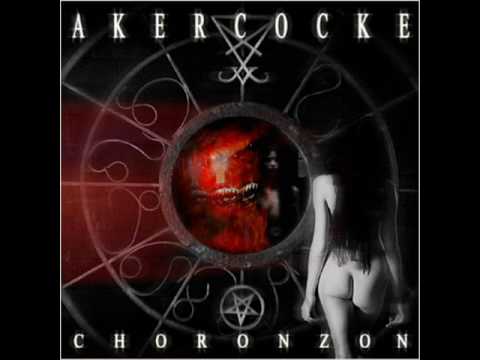 In this song, Jason Mendonca has clean singing vocals, a black metal screach and very deep gutteral vocals.
MQ: what are other vocalists have 3 distinct vocal styles?
BQ: Thoughts on Akercocke?
Update:
***peverse party: good call on Into Eternity
Hey tron!

I will be back later to post my answer , so don't close this just yet = D

edit

One that instantly comes to mind is the all mighty Matthew "Chalky" Chalk (Ex-Psycroptic).Chalky is very very distinctive,when it comes to vocals.It's almost like he doesn't do the same type of vocals in each of his releases, he's always experimenting.I love that.Switches from shrieks to Growl to [this awesome little troll voice he does]. I'm sure you are familiar with his work but anyway, here it is.

Pyscroptic - Psycroptipath (Off The Isle Of Disenchantment)

http://www.youtube.com/watch?v=Bnkz3CAymC4

Psycroptic - Merchants of Deceit ( Off Symbols of Failure)

http://www.youtube.com/watch?v=mQ9jsWlIGfc

&feature=related

Iciclan (Chalky plays all instruments)- A Black Age

http://www.youtube.com/watch?v=n2MSWWvOXeA

You didn't state the vocalist had to do three distinct vocal styles in the same band :P

Another one that comes to mind is Christian Alvestam. Love or Hate or Dislike or like , this guy is really talented.

Here are some of Christian's styles.Solution .45(Christians most recent project) - On Embred Fields Adust - In this Christian demonstrates his beautiful clean vocals , his power growls, and I don't know what you would call it but they are not to high but they're up there I guess (:51)

http://www.youtube.com/watch?v=b7kCuTgBu_c

BQ:Haven't heard much of these guys, just a few songs , but for the most part I like what I hear.

I'm pretty sure you know them, but it's all I can think of for now

Stu Block from Into Eternity has 3 different clean vocal styles, and 2 guttural vocal styles, you can hear all of them in this song:

http://www.youtube.com/watch?v=d-BoXRvrg_g

&feature=related

then there's this song by Scar Symmetry (I'm not sure if it's all the same singer, because they now have 2 vocalists, one to do guttural and one to do clean, however this one is all guttural, with 3 different styles)

http://www.youtube.com/watch?v=XKOHah6y1OQ

BQ: I don't know them that well, but based on what i've heard I liked

* Edit - what? someone answered Into Eternity as I was typing? *mumbles about getting distracted listening to the songs*

Edit: @ Perverse Patty... Did you just say Anthelion and then post a link to Snake corpse? ...I think I have a new person I'm adding to my contacts

I've actually always thought along the lines of the same thing about the singer from my favorite band, Phil Anselmo from Pantera. The variety of his vocals are one of the things I love most about Pantera. Here's what I'm talking about.

I think when anyone thinks of his vocals, they think about his more thrash style like in "5 Minutes Alone"

http://www.youtube.com/watch?v=7m7njvwB-Ks

But then, he also has an amazing singing voice too, like in the song "Hollow".

http://www.youtube.com/watch?v=_j-8tn4nmow

In the song "Slaughtered" there's even more on the side of some death metal growls

http://www.youtube.com/watch?v=dU5em0R6mmI

Actually, I can even do a fourth one haha On the entire Cowboys From Hell album there were even some power metal type vocals in it.

http://www.youtube.com/watch?v=rc-19z52Da0

BQ: I love Akercocke, they're not my favorite black metal band but they're still really good.

Dani Filth has 3 Distinct vocals.

And the singer from Into Eternity has 4 distinct vocals.

http://www.youtube.com/watch?v=Mm-RGms9Kn0

BQ: I think Akercocke are amazing, my first time listening to them. Thanks!

Edit: haha yeah, also i remember Anthelion.

The vocalist does his Deep Growls, Highs, and his Super Highs.

http://www.youtube.com/watch?v=R1X097Hmw1I

Edit: @TheShredDoctor: Im always afraid that will happen to me. haha

How do you think about the answers? You can sign in to vote the answer.

My Ruin - Tairrie B (lead vocals) she has at least 3 distinct vocal styles

http://www.youtube.com/watch?v=cjBNeejjrSc

&feature=related

Most singers have two, three or even four distinctive voices. A good singer knows his range, and sometimes the voice HAS to change to nail a certain high or low note. As long as you hit the note, that's what counts.Having different voices is pretty cool.I didn't care much for that song in the video- it was weak, the sound was distorted and I couldn't get past 30 seconds..

Haha, none of them could hold a candle to Robert Plant, lol. I must say Corey Taylor. The man's vocal range is very impressive, especially for nu-metal, grunge-esqe, progressive/experimental grindcore, etc., you know. He's one of the reason's why I'm a Slipknot fan, and vocals don't really appeal to me all that much. What can I say? He's great at his job. Peace.

Mikael Stanne has his "scream"-like voice, as seen in DT's earlier albums, his clean vocals, and his harsh vocals (the type he uses most often now).

how about robert plant:

1. hard rockin' voice- http://www.youtube.com/watch?v=fl6s1x9j4QQ

2. his folky voice- http://www.youtube.com/watch?v=DpVLlnQ08OA

3. his laid back voice- http://www.youtube.com/watch?v=DoF4Dsd1uRU
Still have questions? Get your answers by asking now.