Pisces what is your favorite songs?
And why?
here's mine
http://www.youtube.com/watch?v=ushzS5O0wuA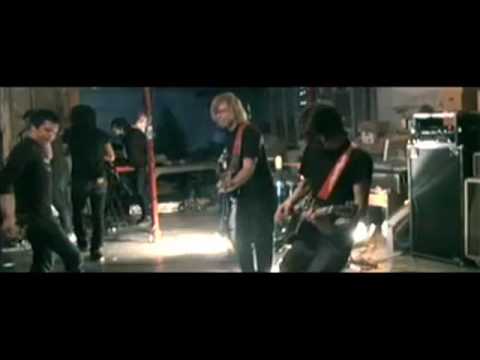 Girl Next Door - Saving Jane [AHH! I know this song is so old, but i sometimes am jealous of pretty girls with flawless faces :/ ]

Dearest - Ayumi Hamasaki [never got sick of this song... I love her soft voice and the lyrics are very sweet "Whenever I close my eyes you're there, smiling Ah- I hope your smiling face is with me until the day I fall into eternal sleep"]

I Only Have an Heavy Accent in Louisiana - Dulciora [i love the synth/vocals/drums/guitar just everything about that song is fun :D or.. anything by that band is really good and catchy and they're underground so not many people know that which is a huge plus:] i always loved this band, i've been waiting forever for them to have concerts near my area but so far no luck :[

Bang - After School [i love K-pop :] Korean pride haha.. ive been saying that a lot lately, but i'm finally accepting me being korean.. i used to love japanese things and i always wanted to be japanese, but ehh.. now i love my korean songs and heritage :]

Run Devil Run - SNSD [I just love the lyrics once again :D it's kinda true and catchy at the same time ]

Show Him Your Heart - Addison [my love for hardcore/metal/etc.. music never died out it just burned down. And i love the ending esp. "Cry you're eye's out, leave this old life behind you." ah, such good lyrics :] it makes me wanna just sing along]

Black Lungs & Dollar Signs - Herbrightskies [i just love the chorus, it's all understandable too, not just screaming and growling.. and it's really unique sounding.]

Oh! - SNSD [i just love the lyrics :D and i usually tend to fall for older guys than me so i thought it fit me pretty well]

Roses - herbrightskies [unfortunately you can't buy this song on itunes cause they don't have it >:[ but i really liked it the first time i heard it... so it never left my mind ever since the summer of 2009 :D ahh summer's almost here!]

Let's go Party - 2ne1 [i just really love dancing to this song :D it's singable and danceable]

Source(s): Pisces sun Leo moon Virgo rising.. i have no idea why i kept going on and on sorry. i just really don't wanna finish my hw...

Angel of Death

http://www.youtube.com/watch?v=K6_zsJ8KPP0

South of Heaven

http://www.youtube.com/watch?v=BwLtTa2trRs

War Ensemble

http://www.youtube.com/watch?v=EpMuCrbxE8A

&feature=related

Killing Fields

http://www.youtube.com/watch?v=UnVekysIm6Y

Source(s): im a huge slayer fan

Fairytale - Alexander Rybak.

http://www.youtube.com/watch?v=-8JRtGMBUz0

First off, you have to watch the video first. Everything about it is magical, as Drew Barrymore would say. It has this different kind of sound, definitely an original not sounding like anything else I've herd, the lights, the catchy violin, the excitement of the crowd, the accent in the English, the different kind of singing, the beat, the singer that looks foreign(which he is, born in Russia but moved to Norway when he was little), it's innocent, the fact that he wins, the Russian looking dances in the back cuz that dancing is so sick, and most of all the cute and talented Taurus, Alexander himself :)

I just love everything about it. It's so foreign yet familiar. It's a song meant to be herd in the late Spring, with the feel of summer. It makes me feel so happy and energetic. Ahhh, it's so hard to explain. Just watch for yourself and see. It's just so... HAPPY! :D

Sun:Pisces

Moon:Libra

Mercury:Pisces

Rising:Pisces/Aries cusp

Source(s): His birthday was just on May 13th, 1986

Alicia Keys - Fallin' because it is a classic and it holds so many memories for me and means a lot to me; the lyrics are so deep and I relate to them a fair bit.

http://www.youtube.com/watch?v=9ZSzS4_kHCI

How do you think about the answers? You can sign in to vote the answer.

Well written songs with deep meanings, it does not matter what genre they are in...nowadays music is all about sound effects and auto-tune...I love songs from the 90s when singer-songerwriters had to rely on their vocals, talents, creative melodies to get their messages heard.

high road by broken bells.. nice lyrics.. plus i like the guy who sings it.. hes from the band the shins

http://www.youtube.com/watch?v=36Gy_0H-ka8

lost by coldplay.. listen to it when im upset

http://www.youtube.com/watch?v=36Gy_0H-ka8

on to the next on by jzay... just when i feel like dance <:]

http://www.youtube.com/watch?v=WM1RChZk1EU

is there any love by kid cudi.. has that old school feel, i like.

http://www.youtube.com/watch?v=dgXLHd-1x6E

1901 by phoenix.. IM IN LOVE WITH THE SONG

http://www.youtube.com/watch?v=HL548cHH3OY

melancholy mood by ziggy marley .. its really relaxing..

http://www.youtube.com/watch?v=xfd7PBB6oJ0

La Roux - Bulletproof ..i feel like being single for awhile.. u understand i hate to bring it up again :S

http://www.youtube.com/watch?v=EUsbpmQ9-mc

I Will Follow You Into The Dark by Death Cab For Cutie

Becaause. I like the way it goes and the whole feeling the song has to it. The lyrics are neeeeatoooo! :) Haa.

old yellow bricks with the help of arctic monkeys crying lightning with the help of arctic monkeys the intense street with the help of broken bells constellation with the help of dawin deez on an identical time as you anticipate the others with the help of grizzly undergo (****) hollow with the help of the kooks(***) computerized end with the help of the strokes(***) fires with the help of band of skulls(***) what a drag with the help of undergo arms (****)
Still have questions? Get your answers by asking now.