What do you think is the sexiest sounding musical instrument?
My favourite is the electric guitar. When I hear awesome riffs, it just sends chills down my spine and I feel so alive.
I think my current favourite is Kiss' 'Love Gun' at the very end when they keeping singing 'love guuunn...'
http://www.youtube.com/watch?v=trR5ROuf1Uk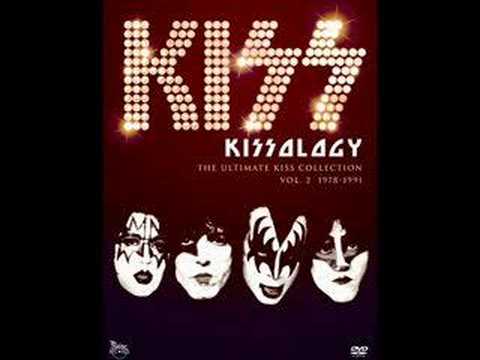 What about you? And share a song in which you think it's at its sexiest. Thanks!
Update:
@Gribble: Yes, Baker street! That is an excellent example.
Sexy is definitely bass to me! It has the low-keyed sexiness of a man's voice. Examples of a song is by this japanese band : http://www.youtube.com/watch?v=tEd_A9KtGPE

I play a few instruments but I would have to give it to the guitar. Riffs are excellent, like the one Gordon Lightfoot played in "Day After Day" with his group. Even standard bars like the Rolling Stones "Jumping Jack Flash" wake a person up. In the right hands, a guitar makes you feel peircingly intense, or floating on a cloud. Even musicians who specialize in another instrument spice up their songs more when they add guitar.

If you like purely sexy, you must hear Maria Muldaur's "Midnight at the Oasis." And there is a riff in that one.

I agree on the electric guitar! Especially as you said the awesome riffs, but also the solos can be pretty incredible. My favourite is the Patience solo by Guns N' Roses live in chicago 1992. http://www.youtube.com/watch?v=UWeEY0RgW6g

starting at about 3:19 amazing solo by Slash! Btw I also love Love gun by KISS, very cool and sexy song!

Clean-tone electric guitar with a slow delay and phaser effect. The best use of the phaser for me is the intro to "Pardon Me" by Incubus, but there's no delay on that. That combo of effects is something I've played around with a lot though.

How do you think about the answers? You can sign in to vote the answer.

The cello XD such a deep smooth sound! Love it!

The electric guitar,ofcourse, or some drums. Sexii, super fast drums ;)

Saxophone. Oooh, that solo in "Baker Street"....

probably just me :

the drums
Still have questions? Get your answers by asking now.