Why are we allowing illegals and immigrants to take over?
Im a veteran, with a secret security clearance, an honorable discharge, and 10 points veterans preference because im receiving service connected disability from the marines..i was called in to an interview for Dunbar security, and then told "nevermind, ur not what were looking for" after they saw i was white....needless to say the manager was hispanic, and ALL of the employees were hispanics...they sent me a letter that said "other people were better qualified for the job"....and the mandatory qualifications were just a high school diploma....and guess what my job was in the marines?....SECURITY FORCES....WTF is happening to this country? Denying our own veterans jobs because they feel the need to only hire hispanics....when a country doesnt support its own troops, that country falls and thats why this country is falling FAST.
Update:
yes look at RicHouse...thats the mentality that im talking about...he knows that i was discriminated against, and he talks about "rims on a car" to try and argue with me....wtf? do u even know what veterans preference means? it means if 10 people apply for a job and they all meet the qualifications, then they HAVE TO BY LAW hire the veteran...but no one does and the government isnt doing anything about it
Update 2:
wow RicHouse, learn how to spell and talk first of all, and ur CLEARLY an immigrant too because u cant even spell...and oh yea you cant even put up an argument without talking about 20s on an escalade...thats the DUMBASS way of thinking that you idiots bring to our country....if you were REQUIRED to enlist in the military to be able to join this country...then none of you COWARDS would be here would you, because the military doesnt have "20 inch rims" on our tanks
Update 3:
ok, im done arguing you want proof? here you go---http://www.youtube.com/watch?v=53A2jpDqV3w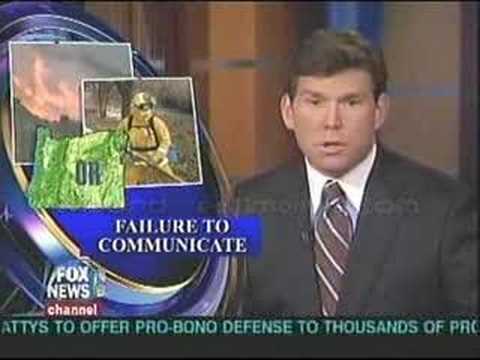 ....go to that link and watch the video and I DARE YOU to tell me im wrong....go ahead....do it
Update 4:
http://www.youtube.com/watch?v=53A2jpDqV3w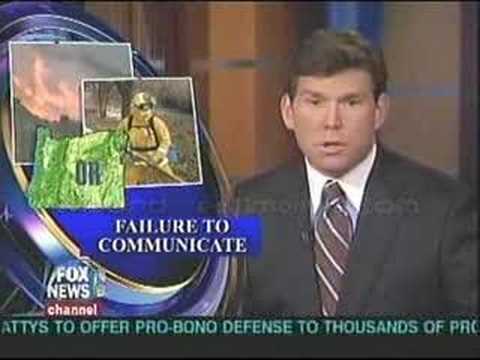 .....there u go AIrForce...copy and paste this link...watch the video...and watch your crappy argument fall apart...actually i want everyone to watch this video
Update 5:
R42!!!!!!!!!! DID U WATCH THE VIDEO LINK? DID U WATCH IT? WATCH IT AND THEN TELL ME IM WRONG!!!! HOLY CRAP WTF IS WRONG WITH YOU PEOPLE??????? COPY AND PASTE THE ***** VIDEO LINK I PUT UNDER MY DETAILS!!! IF U LIVED IN SAN DIEGO U WOULD KNOW WHAT IM TALKING ABOUT
Update 6:
actually if you MUST know my "disability" doesnt make me disabled, they just call it that....and its early arthritus in a shoulder if you have to know...the fact that you say dunbar made the right decision shows that you truly are an idiot because its ILLEGAL to deny someone a job based on service connected disability as long as the disability doesnt interfeir with the job....but apparently fox news is making things up, companies are right to turn down vets...and 20 inch rims are all that matter in life, lol oh well none of you idiots are getting best answer anyway
I so agree with you. We have the illegals invading this country and our boys are sent around the world to stop invasions but have no rights when they are in their home countries. We are not protected in our own country. I would sue for racial discrimination if I were you. The owner would have to prove the person hired had better qualifications. Maybe you will own the company and fire them all.

Login to reply the answers

Now lets see how you come across to the interviewer

your are receiving disability so you are obviously not fully fit . That could have been the only reason for the turn down

From your writing your educational standard is poor ...

but then you suggest you do not have a high school diploma

You do appear to have a temper and are slightly irrational

You certainly have the veteran syndrome where they believe

the world owes them a living

I believe Dunbar made the correct decision ..try taking anger mangment classes

Login to reply the answers

I'm a veteran with a secret security clearance and Honorable discharge as well. You should never get hired for a job. You wouldn't be able to mix well with other people. I'm a hispanic man who was born and raised here. You are ignorant to assume everyone that doesn't look like you wasn't born here. I could easily complain all the times I've been discriminated by whites, but what's the point? You have to learn to accept the things you can't change. Hispanics are going to be the majority in this country in a few years wether you like it or not. You might as well keep moving up north.

Login to reply the answers

Big corporations run America. They get illegals and hispanics in general to work cheaper. We have been disenfranchised by ethnic groups and their are all kinds of laws to protect them. The politicians have sold us out just for votes to keep their own jobs. So much for loyalty to veterans. I have written Obama several times, as well as my state representatives, about sealing our borders to illegals and denying them amnesty. I remind them I intend to vote accordingly. Please do the same. By the way, try going to The VA for a job. At least there guys like us get Veterans Preference: USAJOBS.GOV

Source(s): That guy AIR FORCE is a prime example of the decline of American civilization. Total brain drain toilet cleaner. RICHOUSE is stupid beyond belief.

Login to reply the answers

How do you think about the answers? You can sign in to vote the answer.

Sounds like a classic case of discrimination to me. What a freakin' shame!! This crap has got to stop. You wouldn't have been happy working around all those racist beaners anyway.

I want to thank you for your service to our country. I respect and greatly appreciate our American Soldiers. Love ya man. God Bless.

Login to reply the answers

I disagree with everyone that agrees with this post. Its people with your mentality that is bringing the country down not immigrants.

For the most part most immigrants are here to work and they do jobs most white people don't even want to do in the first place.

any way you must really expand your mind and way of thinking because being a xenophobic is definitely not going to help you in any way.

In my opinion instead of complaining about not being able to get a job just work harder and in i really doubt you did not get the job just because they wanted to give it to a Hispanic. Hispanics just have a small advantage job wise because of their ability to speak more than just English.

P.S. Did you ever think that the video you posted is posted by other extremist viewers like yourself. and what do you expect its Fox news the fact that its Fox news just makes it automatically not credible.

Login to reply the answers

"round them up and ship them back to mexico" - idiots

you send them back and they come back, dont be stupid we all know that if a illegal immigration reform case by case would lift this country up. its all racism, you white people are talking like if mexicans are the only ones here illegaly. well your country its already full of legal and ilegal immigrants, including africans mexicans cubans puerto ricans iraqies afghans chinnese japanese vietnamese so stop saying your saving your country by deporting all the mexicans. you know that inside of you your just a white racist devil who hates a brown hard working mexicans who own everysingle thing he gots and has those nice 20's rims on his navigator and expedition

Source(s): TRUTH

Login to reply the answers

the country has already fallen bro. look around you. it is flooded with third world peoples, (mostly from mexico), look at the poor trashy neighborhoods......

Login to reply the answers
Still have questions? Get your answers by asking now.