Kanye West doesn't play hip hop in his house?
I just heard a Jay-Z interview where he said that but I'm little surprised. anybody have any other details on that? why doesn't he play hip hop there?
http://www.youtube.com/watch?v=-YjCYXWFJtg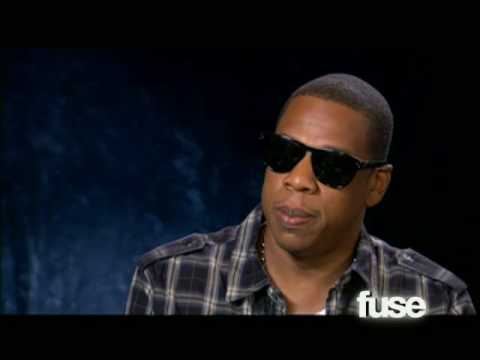 He stated in an interview that he enjoys listening to Thom Yorke at his house instead of hip-hop. He is also a fan of Kings of Leon and the Killers, so I'm sure that he listens to them at his house too.

Source(s): Kanye's blog (circa 2007-2009)

Yeah, both Jay-Z and Kanye West are huge indie/rock fans and are inspired by them, or at least that's what they've said in interviews. Like dude mentioned above, do you bring work home?

I know Kanye's a fan of Grizzly Bear, The Killers, and Franz Ferdinand, because he noted them as being some of his favorite bands before.

Kanye is a fan of rap, too. He said Eminem, Jay-Z, Nas, Cam'Ron, Mase, Biggie, and Pac are his favorite emcees.

Also, Lupe Fiasco likes rock and electronic, as well. UNKLE and Thom Yorke/Radiohead are some of his favorites.

There's nothing wrong for someone not to play hip-hop in their house. Kanye like different music and you can tell when you listen to his music.

He likes Kings of Leon? awesome.

How do you think about the answers? You can sign in to vote the answer.

Probably to get inspiration or to find some songs he would like to sample.

yeah i heard he plays like rock and stuff.

idk maybe to get more creative ideas?

or maybe he just mainly likes rock? who knows?

Maybe because he's open to other music genres

Do you bring work home? I don't. Works for work homes for relaxing.
Still have questions? Get your answers by asking now.