Ironman or Liquid Swords ...?
Which album do you like better, and why ?
Favorite track off each album.
ive had this song on repeat all day today...
http://www.youtube.com/watch?v=iehBqhtLGAs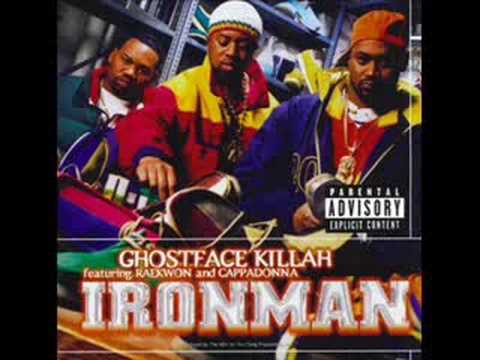 Tough one but id have to go with Liquid Swords,There's just something about that album where anytime im looking thru my CDs or iPod i just have to put it on lol so dope..Ironman is great too don't get me wrong but i just prefer Liquid Swords..

Favourite track from LS would be Duel Of The Iron Mic,Ironman would be The Soul Controller.

Liquid Swords. It's just better all around. I can sit and play the whole thing through and not get bored. I don't get bored by Ironman, but I tend to just play a few tracks from it and move on. Plus I prefer Supreme Clientele to Ironman.

Liquid Swords: 4th Chamber

Ironman: 260

imo, Liquid Swords, no contest

Ironman - Poisonous Darts, Fish, Daytona 500

Liquid Swords - Duel Of The Iron Mic, Cold World, Swordsman

Ghost is my dude... but I'm going to have to say Liquid Swords...

LS: Liquid Swords, I Gotcha Back, B.I.B.L.E.

Ironman: Daytona 500, Poisonous Darts, Motherless Child

How do you think about the answers? You can sign in to vote the answer.

Liquid Swords. Oddly enough I'm listening to Liquid Swords right now :)

lol cmon

liquid swords easily

winter warz and 4th chamber
Still have questions? Get your answers by asking now.