Can you give some examples of great and beautiful film music?
I am a great lover of Korngold's film scores. But what other great composers and film scores would you recommend? Also, if there is a particular tune from a film that has made an impression on you, which one would that be?
Update:
Here's a litle clip from Korngold's score to Captain Blood from 1935 (conducted by Previn). How often do we hear such lovely music in films today?
http://www.youtube.com/watch?v=hUqgyrG80hM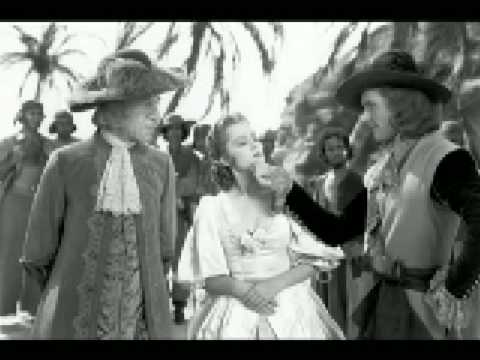 If you like Korngold (good choice!), you would also like some of the other 'classic' film-music composers such as:

Elmer Bernstein

Jerry Goldsmith

Ron Goodwin

Bernard Herrmann

Maurice Jarre

Ennio Morricione

Alfred Newman

Nino Rota

Miklós Rózsa

Hans Salter

Lalo Schifrin

Howard Shore

Max Steiner

Mikis Theodrakis

Dimitri Tiomkin

Franz Waxman

In addition, several 'classical' composers have also turned-out some excellent film scores. Composers such as:

Malcolm Arnold

Aaron Copland

Arthur Bliss

Benjamin Frankel

Arthur Honegger

Jacques Ibert

Sergei Prokofiev

Dmitri Shostakovich

Ralph Vaughan Williams

William Walton

Login to reply the answers

Here are some of my favorite film composers and their work

Thomas Newman - American Beauty, The Shawshank Redemption, Rain Man, Wall-e

Hans Zimmer - Gladiator, The Dark Knight, Pirates of the Caribbean, Lion King (score)

Bernard Herrmann - Psycho

Howard Shore - Lord of the Rings

John Williams - Star Wars, Jaws, E.T., Schindlers List, Close encounters of the third kind, Jurassic Park, Saving Private Ryan

Max Steiner- Gone with the wind, King Kong,

John Barry- Dances with Wolves, Goldfinger, (most bond scores)

Ennio Morricone- The Good, The Bad and The Ugly, The Mission, Cinema Paradiso, Once upon a time in the west

Nino Rota - The Godfather

Michael Nyman - The Piano

Yann Tiersen - Amelia

I cant really pick just one out.

I like em all.

Login to reply the answers

National Treasure is always a great one, even though the score is so simple. Then, there is always Jurassic Park and The Incredibles.

Login to reply the answers

Saint-Saens is rather lots universal u understand. with regard to the comparable quantity as Rachmaninoff. except this is too in call for, Rachmaninoff could be my selection. his concerto no 2, symphony no 2 and his 2nd musiceaux nos 4 and 6. are my favorites. And maximum of my widespread composers are particularly properly universal, i. e. CHopin, Beethoven.

Login to reply the answers

How do you think about the answers? You can sign in to vote the answer.

Jurassic Park theme! only real orchestral music piece i can listen to and enjoy, other than the cool opera bit from the 5th element!

Login to reply the answers
Still have questions? Get your answers by asking now.