R&P: What do you think of the band "Small Faces"?
Small Faces were an English rock and roll band from East London, heavily influenced by American rhythm and blues. The group was founded in 1965 by members Steve Marriott, Ronnie Lane, Kenney Jones, and Jimmy Winston, although by 1966 Winston was replaced by Ian McLagan as the band's keyboardist.
Ichycoo Park (1967)
http://www.youtube.com/watch?v=VJzcF0v1eOE
Lazy Sunday (1968)
http://www.youtube.com/watch?v=yhyEMZkfLMo
All Or Nothing (1966)
http://www.youtube.com/watch?v=3QcYL5lI9yw
Tin Soldiers (1967)
http://www.youtube.com/watch?v=H7v5ZqcReLM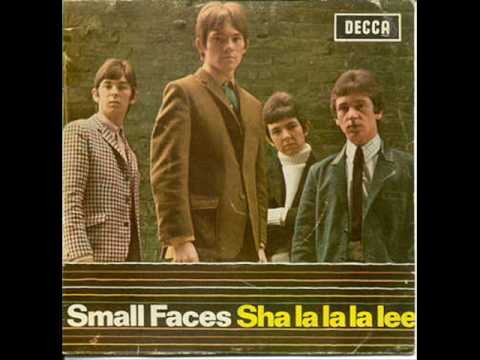 Odgens Nut Gone Flake (1968)
http://www.youtube.com/watch?v=NkyhuuxJ6ss
The band is remembered as one of the most acclaimed and influential mod groups of the 1960s and they later evolved into one of the UK's most successful psychedelic acts before disbanding in 1969. After the Small Faces disbanded, three of the members were joined by Ronnie Wood as guitarist, and Rod Stewart as their lead vocalist, both from The Jeff Beck Group, and the new line-up was renamed the Faces.
Great band them along with the Kinks didn't get enough credit.

sha la la la lee is my fave.

http://www.youtube.com/watch?v=EcosDZ5oAyM

&feature=related

Stokoz To Moscow Monte Cassino truly conventional Mainstream Cosmic Jesters The Livewires Corruption Double Entity Bystander end, Drop And Roll The Lupin Thieves they're all from my section, and all quite respectable.

Ichycoo park is a badass song, but the band as a whole seems like nothing special to me

Cool band , not really a fan but I do have a couple of favorites by them - Itchycoo Park , Lazy Sunday , Mad John , etc.

How do you think about the answers? You can sign in to vote the answer.

You wrote a nice bio, but let's not forget that Marriot (RIP) went on to form Humble Pie. SmallFaces were one of my favorites back in the day and their many incarnations deserve many accolades.

Few weeks ago i bought one of their LP's in a charity shop...but it was scratched up a bit, so i haven't listneed to it...so, i don't know what I think of them.

one of my favourite bands.

favourite small faces song: afterglow of your love
Still have questions? Get your answers by asking now.