Is it simply coincidence that Obama wants a KGB-type civilian force in the USA?
Listen how he describes what this country NEEDS (in the video clip")
http://www.youtube.com/watch?v=gwaAVJITx1Y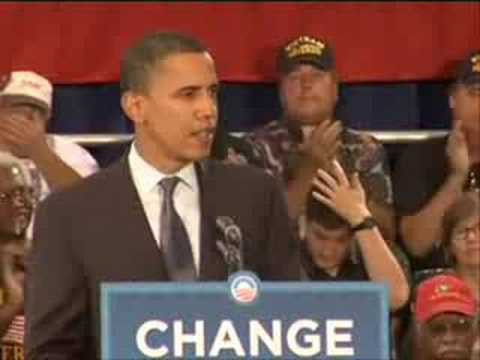 Then read about the Russian KGB at this link:
Update:
KGB:It was the national security agency of the Soviet Union from 1954 until 1991. It was the Soviet Union's premier internal security, intelligence, and secret police organization.
Update 2:
If you know nothing about KBG, then don't bother answering.
It's no coincidence. Obama is obviously power-mad. We will need some very good representation in Congress to keep Obama from becoming a totalitarian dictator. The November elections may be the most important in America's history.

False. The KGB is not a civilian force.

He doesn't. Try watching the whole speech, not just a poorly edited clip. Why are you guys so paranoid? Are you still afraid of the dark too?

He wants to encourage community involvement. You know there is such a thing as disagreeing politically with someone, but you guys just make things up to disagree with.

How do you think about the answers? You can sign in to vote the answer.

He doesn't, he wants the Nazi type civilian force.
Still have questions? Get your answers by asking now.