I just watched "Shutter Island" Do you reckon Martin Scorsese is a classical music fan?
There was a scene where DiCaprio's character 'Teddy' identifies a piece of music being played that 'Chuck' Mark Ruffalo guesses to be Brahms.
He says it is by Mahler,
all very matter of fact of course like such things were common knowledge.
Specifically it was the Quartet in A minor which I was completely unaware of!
According to wikipedia it was a composition of Mahler's youth and only the first movement has survived.
http://www.youtube.com/watch?v=Jyf64r4KvaI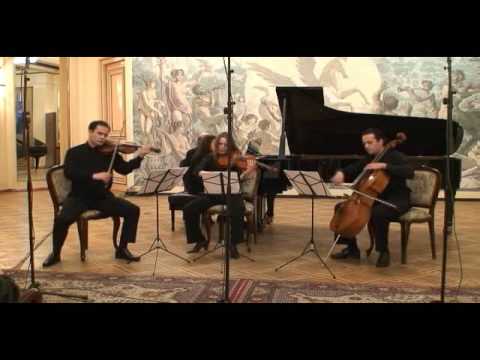 http://en.wikipedia.org/wiki/Piano_Quartet_(Mahler...
http://www.imdb.com/title/tt1130884/
Anyway,there's not really a question here I just wanted to share this rare chamber piece I discovered via my favourite director as I found it intriguing.
regards
mephistopheles
If you look at the list of films by Martin Scorses, it becomes very apparent that he obviously cares and thinks very much about music in his films and has a knack for choosing the right music for the right moment. For example:

Taxi Driver (1976) - Commissioned what was to have been Bernard Herrmann's last film score. Herrmann died in 1975 and so never saw/heard the fruits of his labour

Raging Bull (1980) - Music from several Italian operas from his own collection of old 78rpm discs

After Hours (1985) - The first film score Scorsese commissioned from great movie-music composer Howard Shore

The Last Temptation of Christ (1988) - soundtrack commissioned from Peter Gabriel

Goodfellas (1990) - chose a list of great songs that 1) would have been current at the time of the action of the film and 2) commented on the scene or characters 'in an oblique way' (Scorsese's words)

Cape Fear (1991) - Used some of Bernard Herrmann's score for the original version of the film from 1962, with additional material from the great Elmer Bernstein

The Age of Innocence (1993) - Another Elmer Bernstein score

Kundun (1997) - Score by Philip Glass (film music is something that Glass actually CAN do quite well)

Bringing Out the Dead (1999) - Yet another Elmer Bernstein score, plus classic songs by Van Morrison, The Clash, REM, The Who, UB40 and others

Gangs of New York (2002) - Another Howard Shore score, plus songs by Peter Gabriel, U2, Jocelyn Pook and others

The Aviator (2004) - Yet another Howard Shore score

The Departed (2006) - You guessed it - Howard Shore again

Scorsese has a great ear for music. Bernard Herrmann's last score was for his 'Taxi Driver'.
Still have questions? Get your answers by asking now.