Whats the name of this song (piano)?
Hey, can someone tell me the name of the song in the background of the video? I really wanted to learn it XP.
Heres the link http://www.youtube.com/watch?v=DXN4_N4-VXw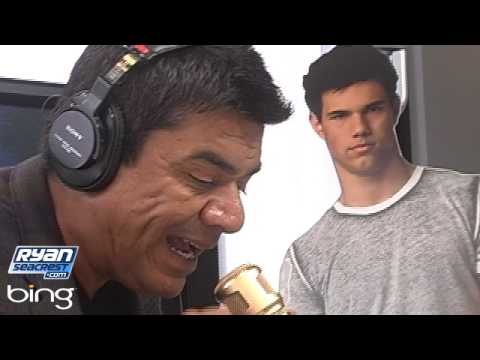 ... hmmmm more of that Twilight soundtrack noise.

Maybe the tags are a clue:

" Funnyman George Lopez takes over 'On Air with Ryan Seacrest' for the day and brings his magic touch to Ryan's "New Moon Readings."

Category: Entertainment

Tags:

george lopez ryan seacrest twilight new moon bella swan birthday party scene edward cullen jacob black taylor lautner kristen stewart robert pattinson forks Stephenie Meyer eclipse breaking dawn vampires love blood romance summit entertainment Catherine Hardwicke Peter Facinelli Carlisle Cullen Ashley Greene Alice Jackson Rathbone Jasper Hale Nikki Reed Rosalie Kellan Lutz Emmett Cam Gigandet James Chris Weitz werewolves Montepulciano Italy vancouver canada

... get the music book for the music and you'll be on your way.
Still have questions? Get your answers by asking now.