Hey R&P, What do Theologians know about my soul? (#21)?
Hi Everybody.
Well, here's the top 101 mix tape rules song of the day, . Mix tape rules simply means that I only allowed myself one song by each act. I hope you all enjoy it.
First off, here are the recent selections:
34. Neutral Milk Hotel - In The Aeroplane Over The Sea
33. Guided By Voices - Bulldog Skin
32. Oingo Boingo - On the Outside
31. Stephen Malkmus - Jenny and the Ess Dog
30. Jurassic 5 - Concrete Schoolyard
29. Jeremy Enigk - Carnival
28. Sammy - Encyclopedi-ite
27. the Velvet Underground - Who Loves the Sun
26. Apollo Sunshine - Ghost
25. the Smiths - Handsome Devil
24. John Lennon - Watching The Wheels
23. A.C. Newman - On The Table
22. The Roots - The Seed V. 2.0
So, we're just above the top 20 and I'm pretty excited about where it's going to take us. Wilco will grab the 21 spot with a song from the, in my opinion, underapreciated A Ghost Is Born album. I will say that I have come around to seeing that Yankee Hotel Foxtrot is the superior album, but I think this record really doesn't get the love it deserves. Anyways, there are a good 4 or 5 songs that I could take from them and slide in right here, but this one just shows so much of what I think is great about Wilco.
Wilco - Theologians
http://www.youtube.com/watch?v=el75UyYO554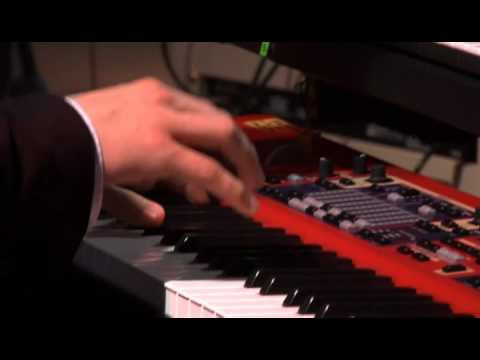 (I didn't have the album version, but I listened to this live one and it checks out nicely)
So, what did you think? What's your favorite Wilco tune?
Thanks a lot everybody for listening and commenting. I hope the week is off to a nice start.
Update:
Thanks a lot everybody.
Hi David,
Please don't apologize. Honestly, thank you for checking in. I'm glad you liked it.
Hi Radio,
I can get that. It's kind of like the Flaming Lips with me. All the people I know with similar tastes love them, but despite having a lot of elements I can appreciate it just does nothing for me on the whole. Kind of like that?
Thanks man. Have a good one.
Hi Captain,
Even if you weren't into that one you may want to have a look at Yankee Hotel Foxtrot. Also, before that point they were a really good sort of alt country act. That stuff doesn't quite hit me like the later stuff (I like it, but it's not as much my speed), but it's very good.
I may have just grabbed a song that was less up your alley.
Great choices VTD. I really dig both of those songs. CA Stars is particularly great.
Hi Prof

I'm a big Wilco fan. I think all of their records are great and underappreciated. "Yankee Foxtrot Hotel" "Being There" and "Mermaid Avenue" with Billy Bragg are my favorites.

"Outtasite (Outta Mind)

http://www.youtube.com/watch?v=YcaGlJGijj0

"California Stars"

http://www.youtube.com/watch?v=WcMsB3mYPMs

Login to reply the answers

Not my favorite Wilco tune. To be honest, as happy as I am for Tweedy for getting clean, much of his writing has bored me since then. I was such a huge Uncle Tupelo fan that I immediately took to "A.M." and "Being There". I think "under-appreciated" is a polite way to describe "Ghost".

I live in Chicago, so maybe I've been turned off by some of the over-the-top Wilco love, but they are still a very good band and I like them a lot. Favorite tune has got to be "Passenger Side" from "A.M."

Login to reply the answers

Hi Prof,

I don't know that much about Wilco but that song was quite nice.

I've only heard a couple of Wilco's songs but my favourite would be War On War.

Login to reply the answers

Wilco ... Probably in the top 5 bands of the 2000's going into 2010's. Great song too. Always bewildered that they are not mentioned here hardly.

FS; Walken .... "t" sometimes I do that.

Login to reply the answers

How do you think about the answers? You can sign in to vote the answer.

great tune I have not heard of them before so I don't have a favorite one by them, but I will look in to them more when I get the time. And thanks for some of the great music you have turned me on to over the last few months. Keep up the good work. And I'm sorry for not ansering your questions over the last little while. As I hardly come on here anymore.

take care

dave

Login to reply the answers

Your previous is Your Soul's secret maximum persons do no longer understand plenty approximately you. you do no longer share plenty with reference to the style you have been raised or the place you come back from. you have faith that the previous is the previous, and there is little need reopening previous wounds or reliving previous glories. you shop your previous a secret when you consider which you do no longer think of that is appropriate. you do no longer inevitably have something to conceal. you think of that is slightly self-absorbed to tell each physique your existence tale. once you're asked, you supply human beings an extremely abridged version of events. if your previous grow to be much less of a secret, you'll be shocked how without postpone you bond with human beings. you have greater in uncomplicated with those around you than you recognize. you do no longer might desire to undergo your soul or spill your guts to offer human beings greater context approximately the place you come back from and who you're. They probable % to understand greater approximately you! scorpio solar maximum cancers ascendant libra moon mercury scorpio

Login to reply the answers

I never could get into WIlco. It's odd.

Login to reply the answers

evening prof,

are wilco a lounge band?

i was expecting better.

Login to reply the answers
Still have questions? Get your answers by asking now.