Must see.. Chavez blames USA over Haiti earthquake. (Video)?
http://www.youtube.com/watch?v=qhWd03Lebvk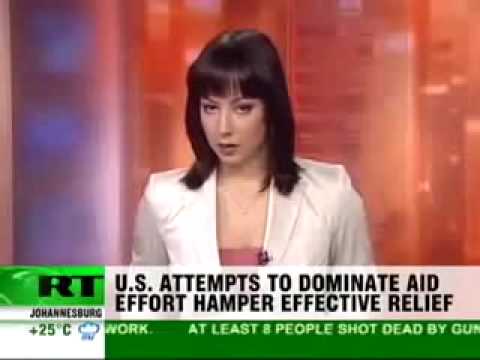 The sad part, is that I've heard in different TV shows talking about this type of conspiracies....
Why Chavez has to blame the US over everything?...
Because Hugo Chavez is murdering his own people in order to maintain his dictatorship at home, either directly or by tolerating and encouraging a boom in violent crime which surpasses even that of Colombia, which is fighting against leftist terrorists (some funded indirectly by Chavez). (1)

To distract those Venezuelans who he hasn't already made hate him, Chavez has to invent endless conspiracy theories involving the United States, which has over two centuries given conspiracy loons in Latin America plenty of material with which to work.

This doesn't, however, absolve Chavez and his puto Danny Glover from inventing nonsense like the US being responsible for the Häitian earthquake. They are lying, pure and simple - and you have to be "simple" to believe them.

Login to reply the answers

Chavez is an idiot. I have heard some people advance this theory. The question I would ask is if such a weapon exists why would Obama order its use against Haiti?

Login to reply the answers

I think somewhere around the turn of the century.... the world stop believing in such concepts as s*** happens or s*** out of luck

Source(s): i'm a goat

Login to reply the answers

Does anyone listen to the fat faced conquistador....Oh that's right hollywood idiots thinks he a nice communist dictator

Login to reply the answers

How do you think about the answers? You can sign in to vote the answer.

Because he is Mentally Re-tarted!

Login to reply the answers

HAARP f**ks with the ionosphere...you bet we have earthquake makin technology. the military was talking about it decades ago.

Login to reply the answers

Login to reply the answers
Still have questions? Get your answers by asking now.